The Gap
Just a few pictures of my toothless wonder...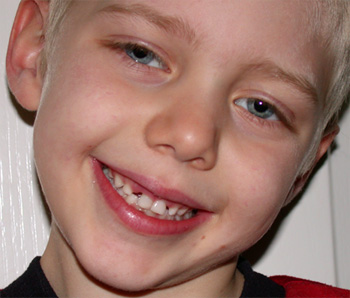 Sunday night - no missing teeth, just big gaps around those extremely loose front two, which this picture just does not do justice. You had to see him talking and those teeth moving around to get the full effect.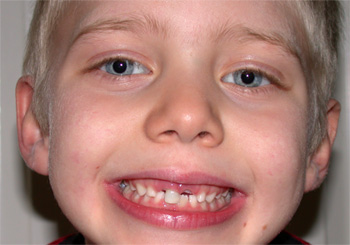 Tuesday night after the first one came out.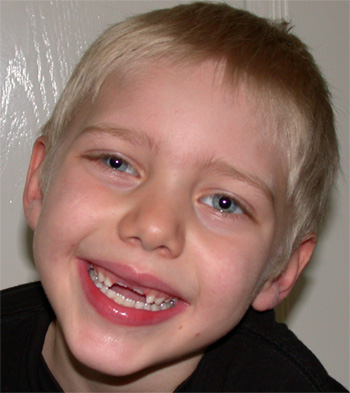 This afternoon. He sometimes looks like a vampire with just those eye teeth showing! LOL I love it! :-D