New & Improved
So, I've been whining about how much I need a haircut. The last time I actually had one was last May. I quit cutting my bangs in anticipation of getting a haircut sometime around, oh I don't know, August or September. I normally just go to this Fantastic Sam's near my house, but they don't open until 10:00, which makes it impossible for me to go kid-free during the week, and the weekends just go by too quickly. There's a relatively new member of my local moms' group who does hair out of her home, or she'll come to your house. I went to her place Friday morning while Kaylee was at school.
This is what I looked like before I went. Notice the chin-length bangs.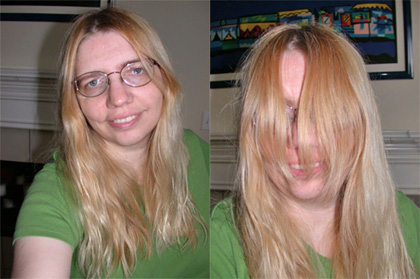 And here's after.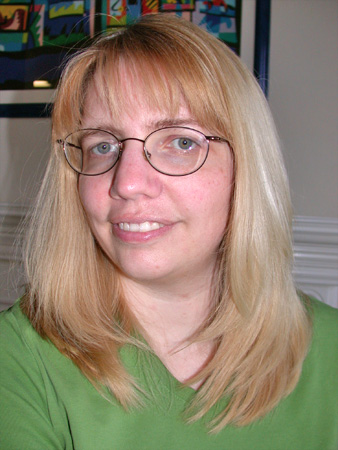 It's not that different from the way I've had it cut several times in the past, but it's such a huge difference from the overgrown mop I was dealing with, that it still surprises me when I catch sight of it in the mirror. :-)
Also in the last few days, I've partially completed a kit (no specific purpose yet) and completed my Mega Kit contribution for April. My friend
Nat
was generous enough to contribute some photos, which provided my inspiration and made the kit go so much quicker, since I had no idea what I wanted to do before that. So be looking for that in April. The March Mega Kit is being released right now. My link hasn't been posted yet, but I guess since the group preview is up, I can show you my individual one. :-)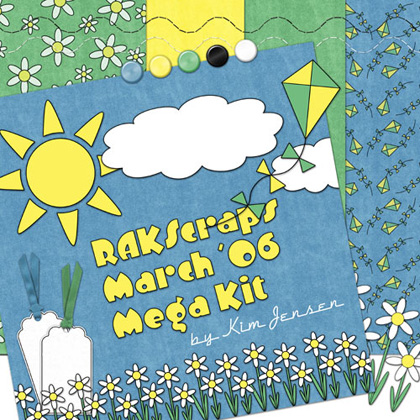 It's raining here. Has been off and on since Friday night. We sooooo needed this.
Mark's off at some sort of magic workshop thingy. He skipped the Friday night part, but went all day yesterday (got home at 3:30am) and headed back out at about 8:30 this morning. It's supposed to be getting over shortly, so he should be home within an hour or so.
And I'm psyching myself up. Today's the day. I'm going to attempt some laundry when Mark gets home, so that he can be here to witness any problems. LOL Wish me luck! :-)