April Mega Kit is here!
The
RAKScraps
April Mega Kit preview is up and the first pieces just came out – not mine, but I can show you my preview. This is the one that Nat supplied the
flower photos
for. Have you died from suspense, Nat, or did you forget all about it? LOL Thanks again for the inspiration and the photos! :-)
Here it is. Hope you like it. :-)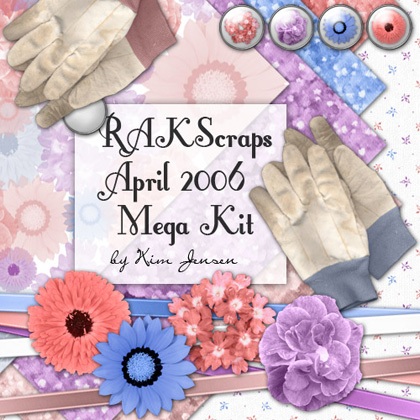 By the way, my readme file as well as the
preview on my website
contain the following credit line "Flower images provided by the incredibly generous and talented floral photography goddess Natalie Bullock."