A couple of kits, another layout
Well, I went back and looked at the layouts I had done (the ones I wasn't happy with) and decided that while I don't love them, they're good enough, so I'm going to prep them for my website and move on.
Yesterday I did a mini-kit to be used as a RAKScraps prize for August. Well, actually I started it late Tuesday night, but still, I got it done relatively quickly for me. Here it is: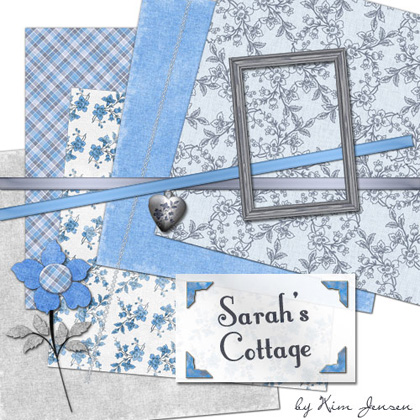 And my inspiration for it was
this fabulous photo
. I don't think I really did it justice, but it was a fun to work that way. I hadn't done that before. :) Oh, and as far as the name, I did have a friend growing up named Sarah, but I don't know if she has a cottage. LOL It just looked to me like someone named Sarah might live in a house decorated like this. ;-)
Also, just because I don't think I posted it here before, this is my July prize kit that I put together before we left for vacation.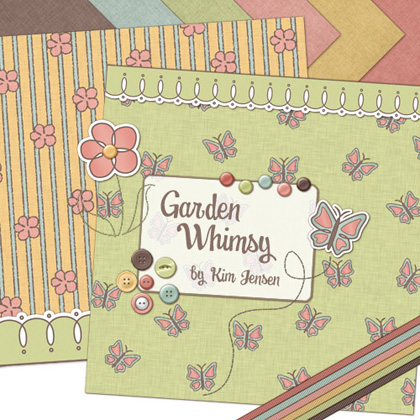 And then today I did another layout. Some mixing and matching in this one too, but not nearly as much as the previous one.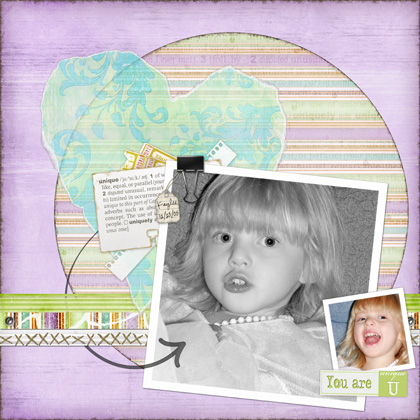 Here are the credits for this one:
arrow by mebinder clip: me "Back to School Mini-Kit" (Scrapdish DOD), recoloredstring: Lianne Carper "All Wrapped Up" (3Scrapateers)tag: Gina Cabrera "Study Hall" from Digitally Sparked CD (DDE)unique definition: Miss Mint "Dictionary Defined: Girls" (Peppermint Creative)rolodex card and notebook paper: Kristy Nerness "Noteworthy Accent Pack" (Plain Digital Wrapper)tickets: Maya "Chic Geek" (ScrapbookGraphics)torn heart: Steph Krush (Digital Paper Tearing)inked edges: Atomic Cupcake actioneverything else: Carrie Stephens "Celebrate Everyday" (FishScraps), some blending and recoloringFont: Susie's Hand
And I think that's the last layout I had on my list to do with the 2005 pics! Woo hoo! :)
Obviously, I haven't been doing too much else the last couple of days. We've got another magician coming this weekend, so I'm probably going to have to do some cleaning and maybe run some errands tomorrow. I hate it when life gets in the way of scrapping and designing! ;-)