Princess Kaylee Caraboo Lauper
I was going to try to get caught up on posting a whole bunch of photos, but realized I have more batches than I thought, so I'm just going to skip to the most recent three batches. This is post one of three for today (assuming I get through them all). :)
I mentioned Kaylee's outfit the other day in my previous post. Here are the pics, which
really
don't do it justice. First the hair: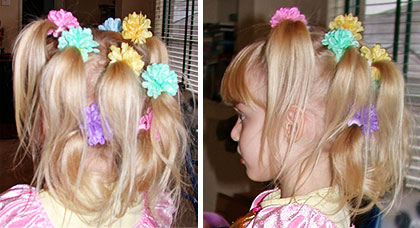 She has
eight
pony tails. She wanted me to put in the other three of this type that we have too, but I ran out of head! LOL
Now the outfit: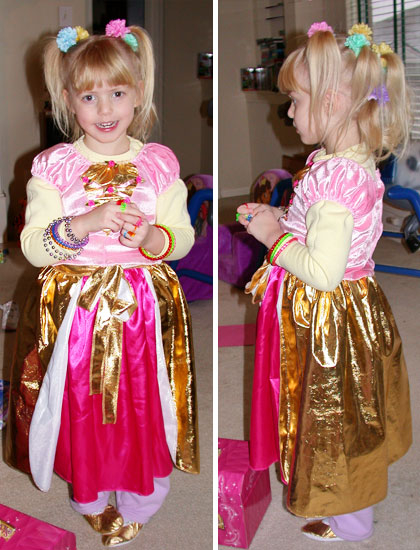 The jewelry, pink top, pink and gold skirts and gold slippers came out a dress up trunk she got from my folks for Christmas. The purple sweat pants and yellow sweatshirt were what she was wearing that day.
And then she climbed up on the kitchen table and wanted me to take her picture: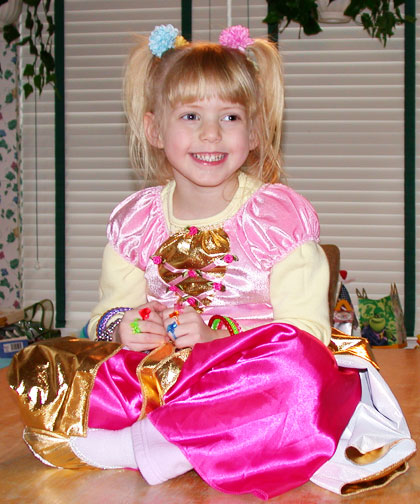 Which, of course, meant Matthew had to jump in too: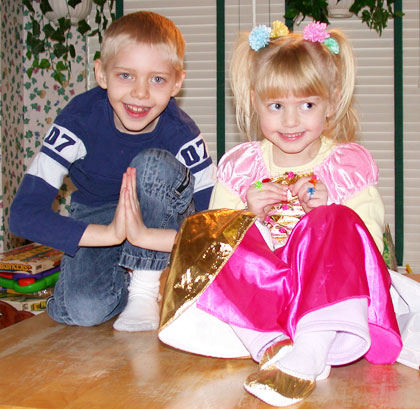 And this one: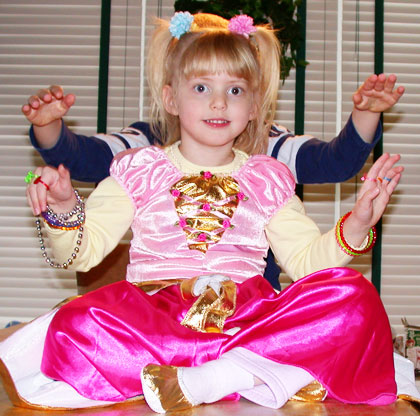 This is one of Matthew's favorite things to do when I take their picture. For some reason, her outfit sells it a bit more than usual. LOL
Ok, end of post one. ;)