New product - Zig Zag Paper Chains!
Ok, so I'll end a little bit of the tease. :) Got this finished this morning. Inspired by those gum wrapper chains we made when we were kids. I was never much of a gum chewer, but there was a teenage girl who lived behind us and babysat me once or twice, and she had a chain that went all the way around her room and then some. She showed me how to make them, and I used to do it with Starburst wrappers on long car rides to visit my grandparents. So anyway, that idea has been on my design to-do list forever, and I finally got around to this...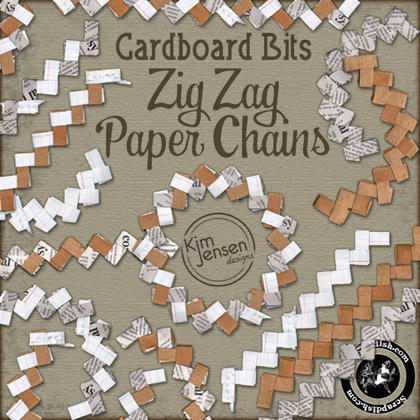 http://www.scrapdish.net/store/product.php?productid=559
Just a little fun nostalgia with a twist. Introductory sale - 30% off. :)
Oh, and awesome news if you're a RAKScrapper!
Tin
finally checked in tonight. She's had her baby and they are doing fine. We were so worried, and are so relieved they are ok!!! Go give her some love and check out her amazing new addition! :)