ScrapDish Creative Team Call !!!
Do you love scrapping and/or crafting with quality, beautiful and trendy designs from some of the best designers out there?
Then we have great news for you!
ScrapDish.com is looking to expand its already amazing creative team, so get those applications in NOW!
Details are below or go here:
http://www.scrapdish.com/images/CTCALL.jpg.
Questions can be directed to
ct@scrapdish.com
.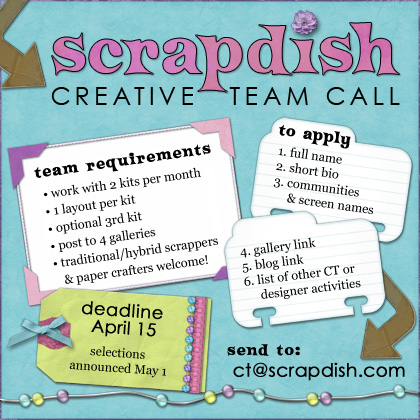 I'm the CT coordinator at ScrapDish and can't wait to get to work with even more awesome scrappers! Apply now! :D