Storm, Kaylee's birthday
Wow, what a storm came through here last night! We had lots of rain and thunder and lightning, and the power sort of dipped off and on several times, and went completely out once for a few minutes, but it didn't seem toooo bad. As I took Matthew out to the bus this morning, I looked at the drainage ditch across the street in the park. There are trees and lots of really tall grasses growing in it. Well, the water must have been running through there with some major force, because the grasses were completely flattened and there was some large debris (we're talking lumber and such) that wasn't there before.
Then I drove Kaylee to school, and as we got closer it was a mess. There had obviously been a lot of cleanup done already, because there were leaves and piles of branches everywhere, but there were also a lot of large trees that had taken some major damage. One huge tree across the street from the school had split right in half, and the half that fell landed on a parked car, smashing it pretty badly!
Then I heard on the radio that 200,000 people were still without power, and it might take up to a week to restore it because of the extensive damage. Wow.
Anyway, Kaylee had a birthday this weekend! My baby is 5!!! How did that happen? Since her birthday fell on Sunday, I took cookies to the school on Friday. She was so sweet. After they finished singing and opened up the cookies to pass out, Kaylee insisted that she wanted to give the first one to me. Awww. Then I got to hang out while they all played on the playground. It's so cool to get to see her interact with her classmates and be able to better visualize all her stories about what happens at school.
Then, because there was a magic lecture scheduled for Sunday, we went ahead and did Kaylee's little family party at home on Saturday. Saturday morning I went to decorate the cake and the kids were swarming all over and stressing me out. I'm no expert in the kitchen, and I can't stand to have anyone hanging around unless they're at least as competent as I am, let alone having the kids crowding me like that, so I kicked them out of the kitchen. Kaylee came back once I had the basics done and was insistent on helping. So I let her do it with me, but she squeezed before I was ready. Uhm, not quite the look I was going for. So at that point I gave in, and just turned it over to her, and she and Matthew went to town. I should have done that to begin with, because it was way more fun for all of us! LOL The end result was a bit, uhm, abstract. The kids were super proud of it though. Matthew called it their masterpiece of sugar. LOL
So anyway, Mark did a little magic show for the kids, then Kaylee opened her gifts (with lots of help from Matthew LOL), and we had the cake. Nice little celebration. Although Kaylee was a bit confused as to why we didn't do it all over again on her real birthday. LOL
Oh, a little side story… Matthew was so excited about Kaylee's birthday for weeks. In spite of our strong suggestions that she might prefer something more girly, he bought her a Naruto headband/belt to match his own. He paid for it with his own money and was dying to give it to her. Much to our surprise, she loved it and they've had many a battle since then! LOL
Anyway, here are a few pics from Saturday (I need to figure out what setting to change on my camera to better handle the light in here)…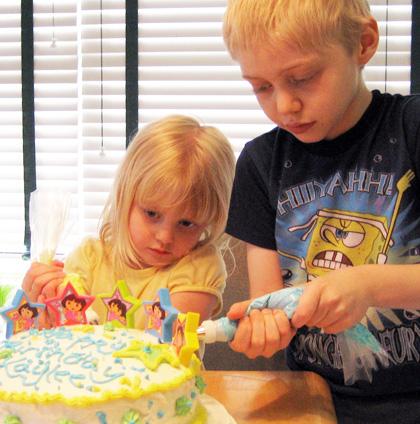 artists at work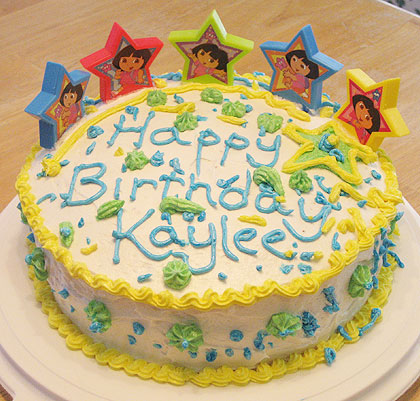 the masterpiece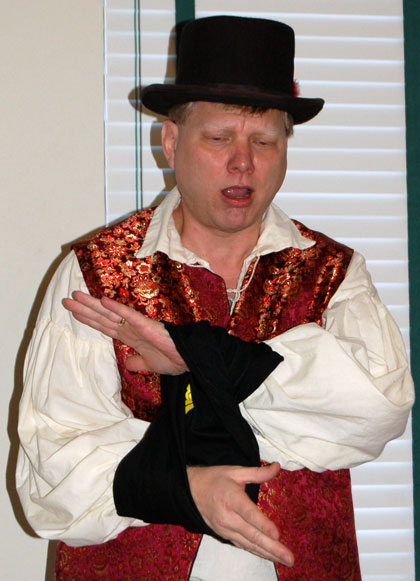 Daddy magician's confused face LOL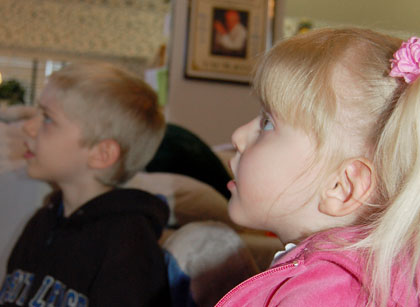 the captivated audience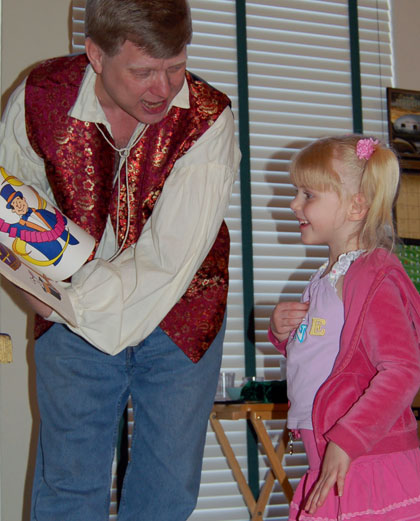 lovely assistant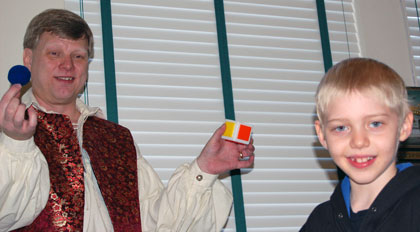 Matthew's "cool! how did he do that?" face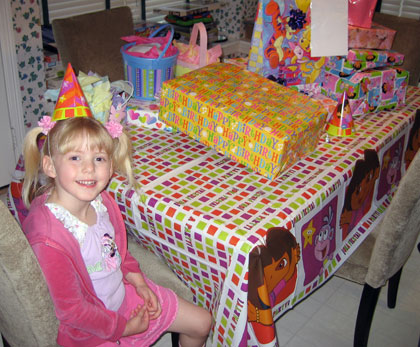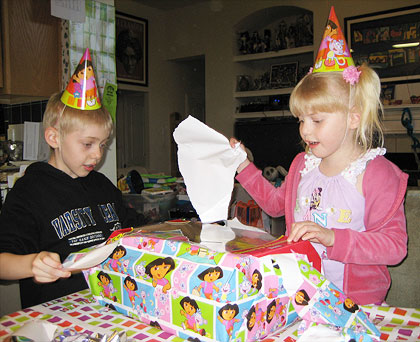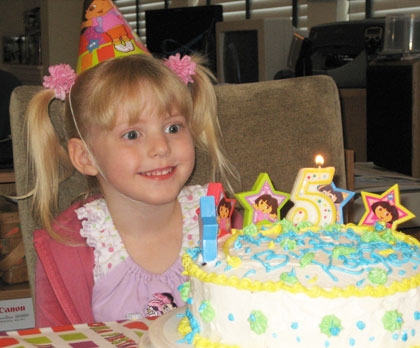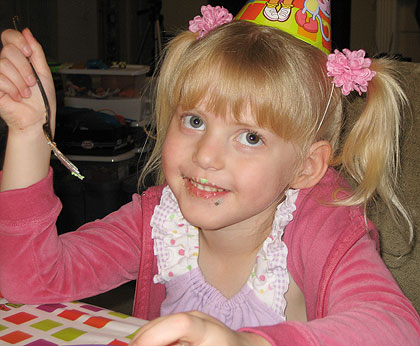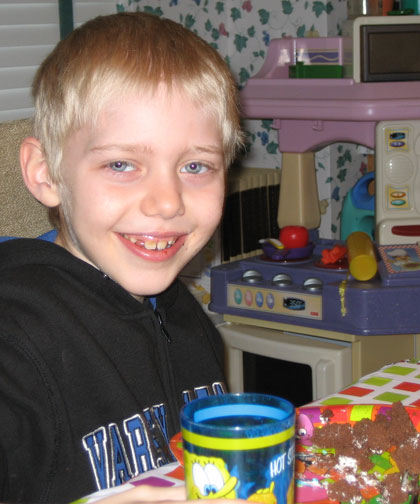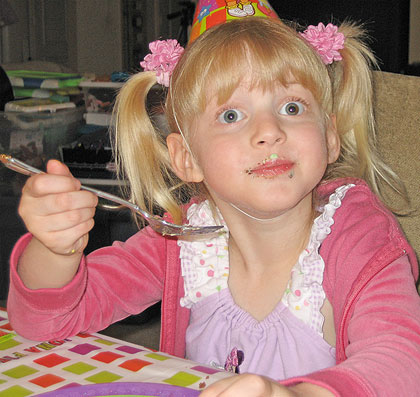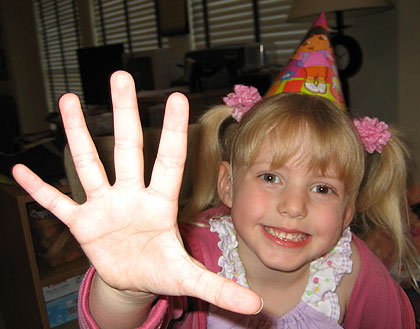 our traditional "show me how old you are" pic :)
That's it for now! :)