New collection!! Sale!! Freebies!!
I'm here! I finally finished that little kit I've been working on for the last 5 or 6 weeks. It's not so little anymore. LOL I was having so much fun with it that it just kinda kept growing. And then one of my awesome CT members,
Melinda
, whipped up some gorgeous quick pages for me, and before I knew it, I had a burstin' at the seams 11-product collection!! LOL There's a paper pack, a totally huge element pack, a really cool iridescent glass alpha, a fun felt alpha pack (with four full sets), 3 quick page sets, and a tumbler insert!! And then there are 3 combo packs - the papers and elements together, all the quick page sets, and the whole shebang!
No, I'm not going to post all 11 products here! LOL I do want to show off the detail shot from the elements though...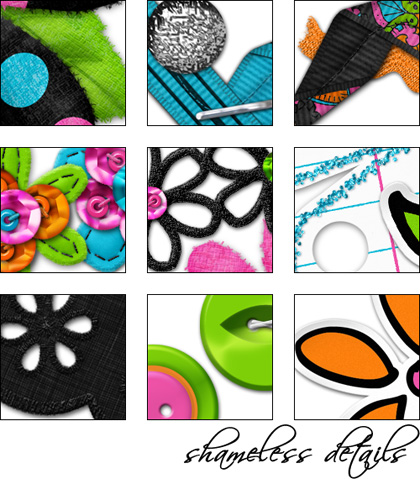 You can scroll down on the individual products in the store to see the rest of the detail images. ;) Here's just the collection preview. You can click on it to see everything in the store. :)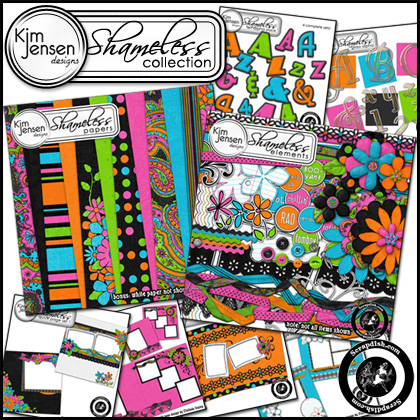 Oh, and it's all on sale 30% off until next Friday, the 27th!!! :)
And did I say something about freebies? Yep! My first time ever doing blog freebies!! I usually don't do them, because, well, I'm slow at designing!!! LOL But I made time to do a couple of small ones this time. Like the new header on this blog? You can have one like it for your very own, or two others!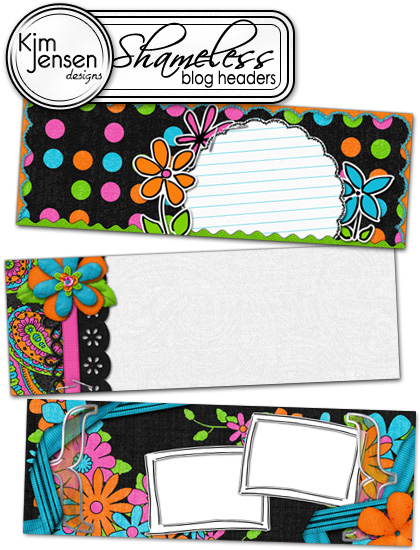 But wait, there's more! I also put together a few little extras - an embellished glass frame (made using the same technique as the glass alpha), and two lace stars that match one of the lace pieces in the Element Pack. :)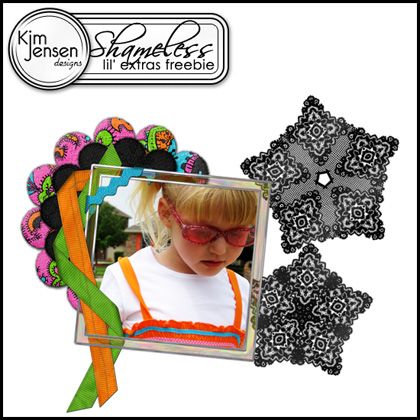 Kaylee does not come with the actual frame. LOL But there is a template in there to help you line up your own photo. :) Oh, and a little tip if you happen to be using a similar blog template to the one I am, where the Blogger bar hides the top of your header -- just edit your header image to add an extra 30 pixels above the top. Voila! No more sliced off header!
What? You want links? Oh, ok. Here they are! -->
headers
,
extras
(For those who are visiting here for the first time, drawn in by the lure of the freebie, yes, when I do blog, it's often late at night, and it is not uncommon for me to exhibit fits of profound sleep-deprived silliness and extreme overuse of "LOL" as I find myself terribly amusing at these times.)
Thanks for looking and have a great weekend!! :)