Halloween pics! Big News!
Hope everyone had a great Halloween! We had a beautiful night for it here. I took the kids around the block trick-or-treating while Mark stayed home to pass out candy. Matthew was Darth Vader this year, and Kaylee was a blonde version of Princess Jasmine from Aladdin. (We tried to talk her into being Princess Leia, but she didn't go for it.) The kids had a great time other than being frightened of all the friendly dogs at the various houses (Kaylee even
screamed
at one house when the dog came out on the porch) and complaining that their buckets were too heavy by the time we got halfway around the block. LOL They are not complaining about eating all that candy, of course. ;)
Here are a few pics of them playing in their costumes the day we bought them.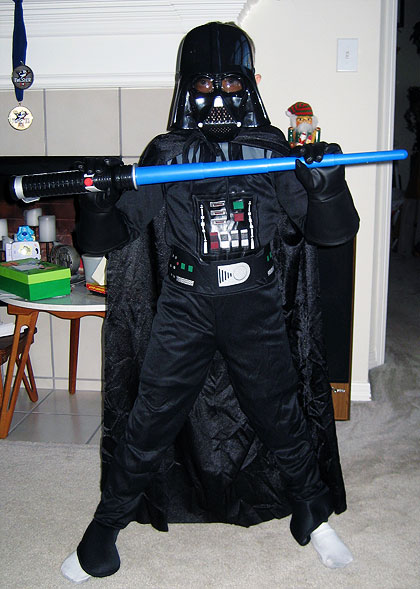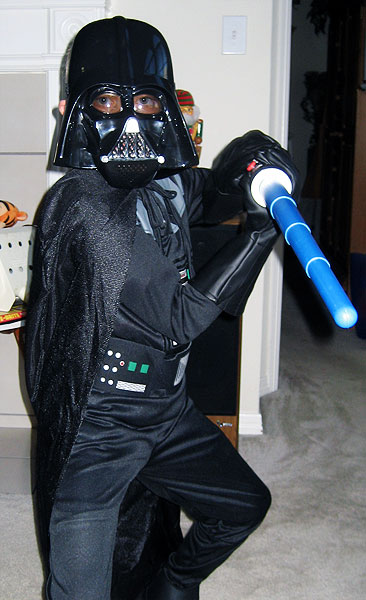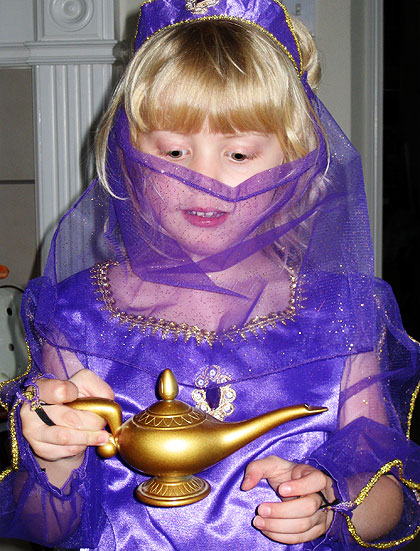 The lamp is actually Mark's. He agreed to let her borrow it to pose for a few pictures. :)
And here they are back home after t-o-t with their haul!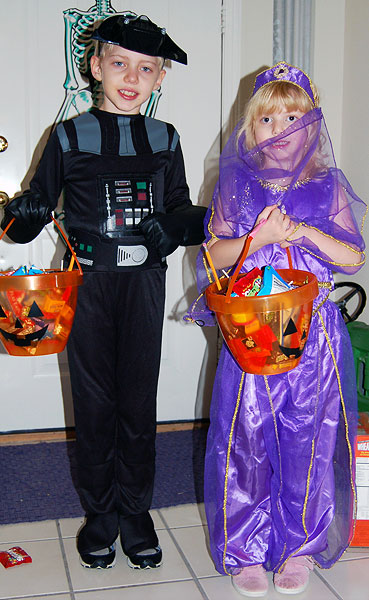 There was another big event on Halloween too! My brother got married!!!! Unfortunately, since the wedding was up in Illinois, and I only found out about it late last week, I was unable to attend, but my dad sent me a few pics. Aren't they a cute couple!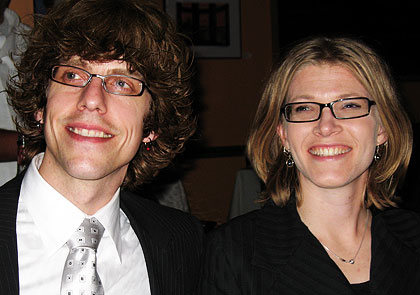 Congrats Todd & Cristina!!!!! :D Hope we'll get to see you guys again soon!
In other happenings, Mark is out in California this weekend for some "once in a lifetime" magic demonstration. (Don't ask me, I just nod and say "yes, dear". LOL) And Kaylee got selected as Student of the Week! She got to bring home the class "mascot" for the weekend, a teddy bear named Buddy Bear. She is very excited about doing things with him and keeping a journal about all the fun they are having together. :)
I guess that's it for now. I've got lots of designer businessy stuff to post too, but I think I'll save that for tomorrow. :)