SALE!! And RAKabration! And Scrap-A-Faire!
Well, today is the first ever Digital Scrapbooking Day! There's been a National Scrapbooking Day in May for quite some time, but now digital also has its own day, so it's been a complete frenzy in digiland today! Co-incidentally, today also happens to be the first day of RAKabration, which is RAKScraps' week-long anniversary celebration. Hard to believe the site is 3 years old already! So what better reasons to have a sale! ;)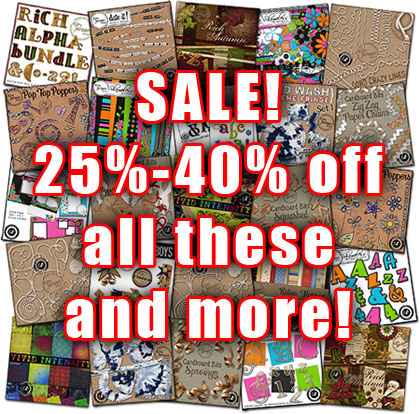 Everything except my Dollar Bin stuff is on sale! :) Sale runs through the 12th. :)
And make sure you stop by and check out all the
RAKabration
fun. We are positively drowning in fantabulous sponsor prizes!!! So many ways to win!!
Also, ScrapDish is an exhibitor at
Scrap-A-Faire
this year, so if you go, make sure you stop by our booth! We have a terrific thank you gift - a free sampler of mini kits from 13 of our designers!! I don't have an image handy, and I happen to be multi-tasking at the moment, or I'd show you my part, but I think it turned out really cool! :)