Garden Pop is back in a big way! Another layout! :)
Hooray! I finally finished the full kit version of my Garden Pop. Since it got so much bigger, it's now called Garden Pop {Exploded}! LOL It's all 30% off this week! And if you haven't
joined my Yahoo Group
, this would be a great time to do that, since you can grab a coupon for an additional 25% off anything in my shop! (Just check the message archive.)
So here it is! Click on images to go to store!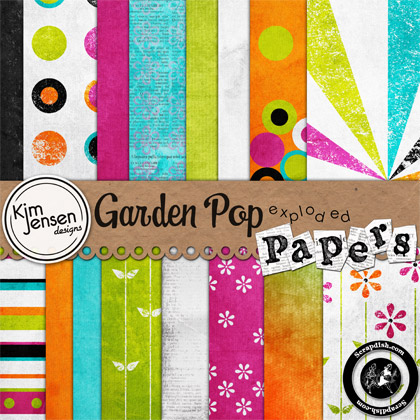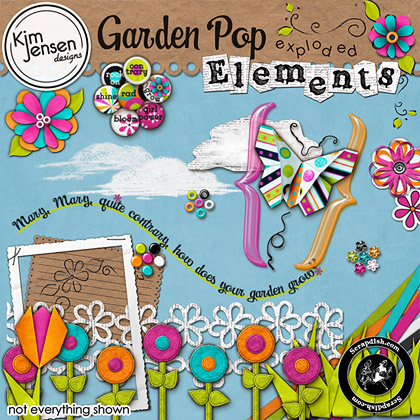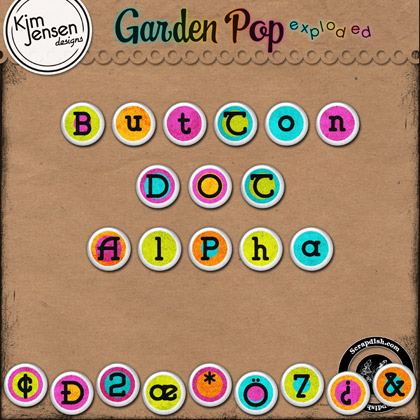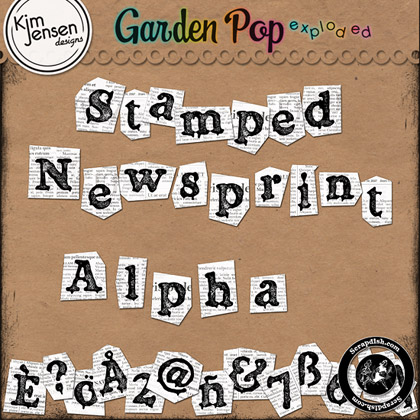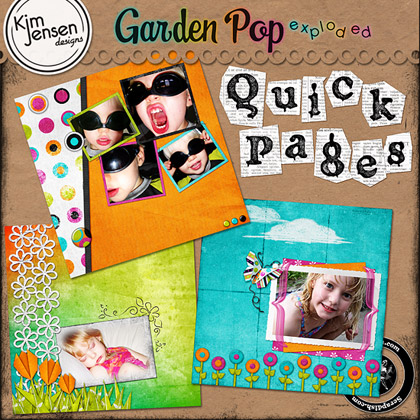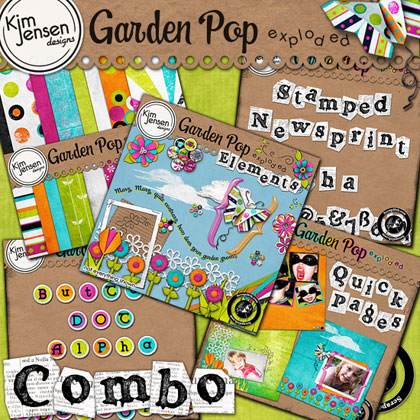 See what I mean? It exploded!! LOL
~~~~~~~~~~~~~~~~~~~~~~~~~~~~~~~~~~~~~~~~~~
And here's the new layout. Another one with a Tracy template. She has been in a creative frenzy lately! I can't even make a dent in the amount of new product she's put out lately! You need to go
check out her store
!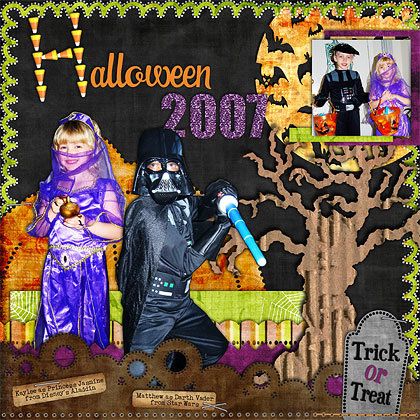 Lables: Kaylee as Princess Jasmine from Disney's Aladdin, Matthew as Darth Vader from Star Wars

Template: Toolbox 12 - Spookie Cutie by Tracy Blankenship at FPD
Kit: Spooky Bucket of Fun (recolored/blended) by Corina Nielsen at FPD
Fonts: Swingdancer by Chank, Acoustic Bass by Design 76 Type - Bradford Cox
~~~~~~~~~~~~~~~~~~~~~~~~~~~~~~~~~~~~~~~~~~
On the homefront, we're having our kitchen floor replaced again this week. We had a new engineered wood floor put in this spring to replace the absolutely destroyed original 13-year-old vinyl (think curling seams and duct tape). Turned out we got a bad run of product. The finish started coming up in spots. So after the contractors went round and round with the distributor and manufacturer, we're finally there. They ripped out the old floor yesterday (which was glued down to last a lifetime), and started installation on the new one today. Woo hoo!
That's about it for now. Just business as usual on everything else! Have a great week! :)