Introducing Pinned Purple Paper!
I finally took some time to design again this week!! And I've got 2 new coordinating products to show you!
I don't know exactly why, but I've always loved these little purple tags that come home pinned to our dry cleaning, and I thought they would make a really fun touch for a layout. So I created a
Pinned Purple Paper alpha
!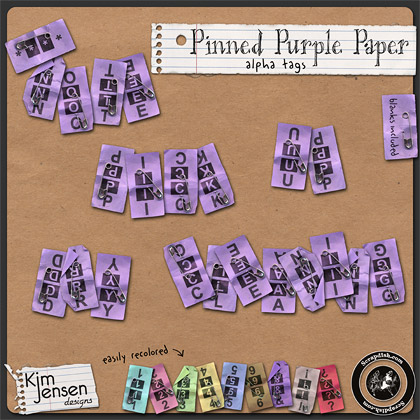 I also created a
matching date set
!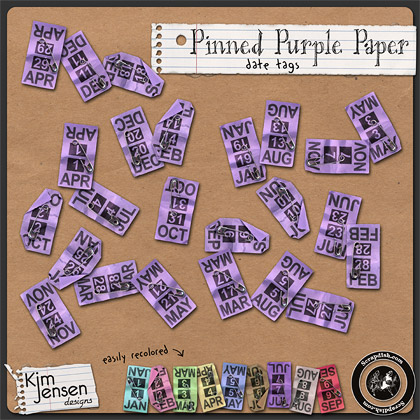 AND I have a special offer!! Buy BOTH and save
25% off
your entire order from my store!!
See details here!
But, WAIT, there's MORE! LOL I also have a coupon just for
my Yahoo Group
subscribers to save an ADDITIONAL
15% off
their order! So if you haven't joined yet,
now's the time
! The code will be in the welcome letter, or you can check the message archives. :)
That's it for now! gotta get back to working on my layout for the next round of BOTCT! :)