Yet another layout...
Yep, another one! :)
This is with PixelWorks'
latest collab
, this time with HGD by Laurie Ann. This kit is jam packed and works for a huge variety of layout subject and styles.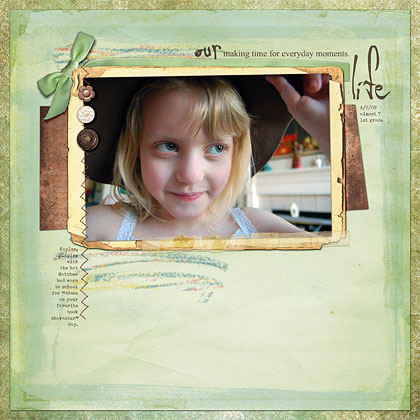 Journaling: Kaylee, playing with the hat Matthew had worn to school for "dress as your favorite book character" day. 4/3/09, almost 7, 1st grade
Kit: No Place Like Home by PixelWorks and HGD by Laurie Ann at ScrapArtist.
Font: LD Remington Portable
Not much else to report for today. I'm feeling somewhat better, so hopefully that trend will continue! :)