Popu-lei-rity
The kids' school is having Red Ribbon Week this week. Each day they have a different fun theme to emphasize making good choices and living drug-free. Monday's theme was...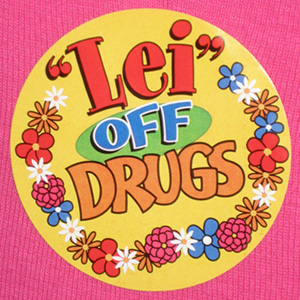 (This is the sticker they gave all the kids.)
Kaylee was insistent that she needed to have a brightly colored lei to wear. Rather than drive across town to buy her a lei at one of the party or toy stores, Mark decided we (meaning mainly me) could make her one using some paper flowers he had as extra refills for a magic trick. Turned out to be waaaaay easier said than done. After much experimentation, I finally managed to attach the flowers to one of Kaylee's bead necklaces, and the result was this...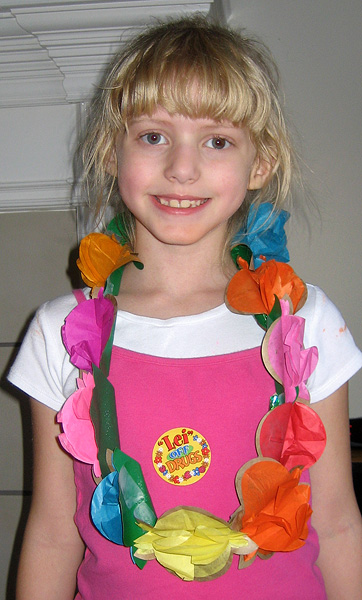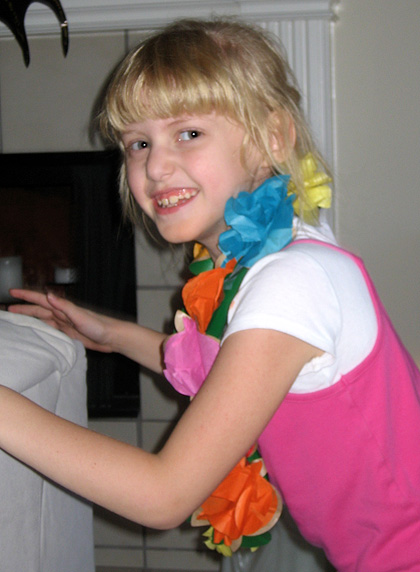 It turned out pretty cute and was a big hit at school. She got lots of compliments on it, and her PE coaches at the end of the day told her it was the best lei they had seen all day. Kaylee was grinning and so excited talking about it. I completely cracked up when she told me... "It hurt my neck, but I couldn't take it off, because I didn't want to give up my popularity!" I guess all the hassle for me and discomfort for her was worth it. ROTFL
Finally she had enough of me taking pictures of her...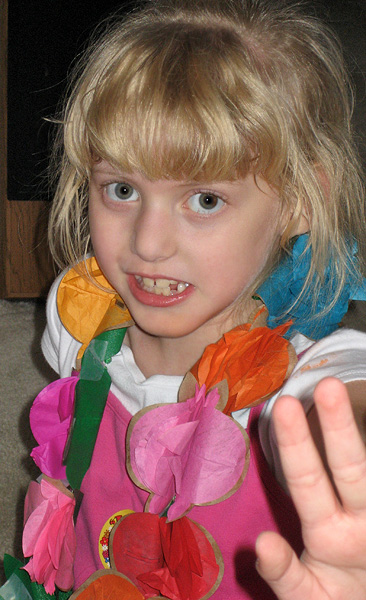 But she was back begging for more a few minutes later, when I took her hair down and she saw the crazy waves that had resulted from it being put up damp in a "circle pony tail". LOL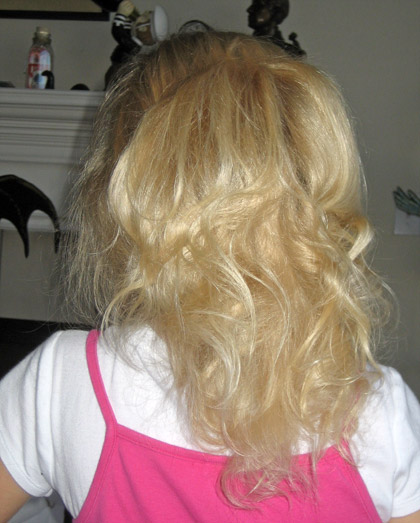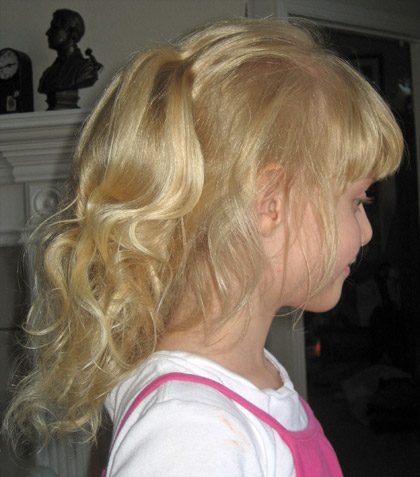 And then, just because she was being cooperative, a couple more gratuitous shots...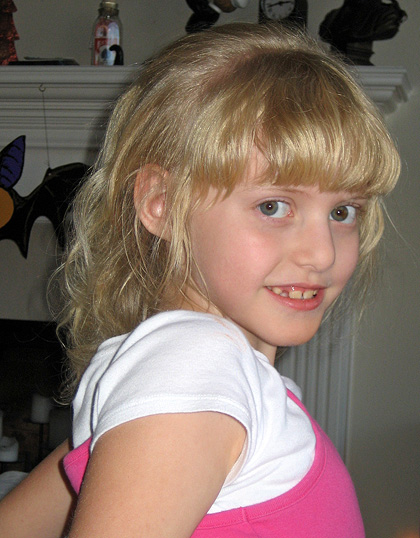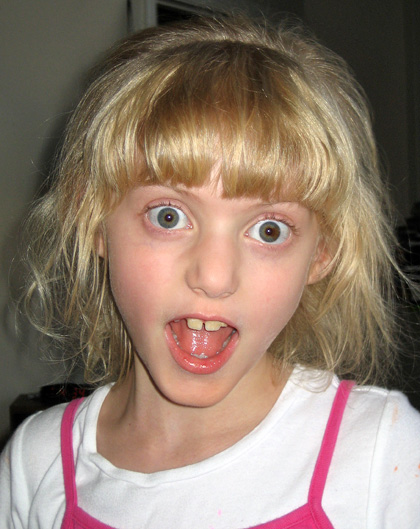 ~~~~~~~~~~~~~~~~~~~~~~~~~~~~~~~~~~~~~~~~~~
Yesterday Kaylee brought home an art project from school that she was especially proud of. Introducing, straight from the door of our refrigerator, Mrs. Scull! (Kaylee's spelling. ;) )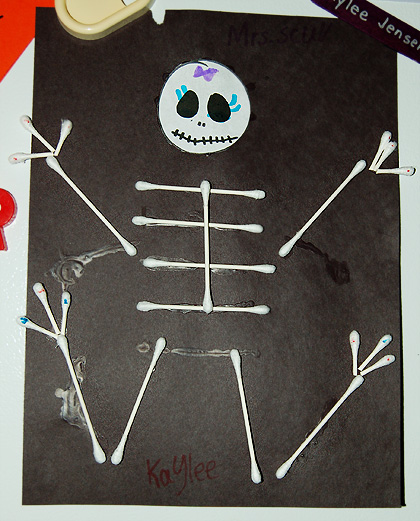 She said the legs were bent because she ran out of room on the paper, but I thought it was fun because it looks like it's jumping. The whole project is so cute, but I think my favorite part is Mrs. Scull's bow and eyelashes. :D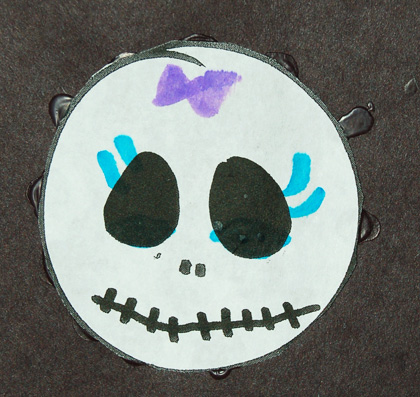 ~~~~~~~~~~~~~~~~~~~~~~~~~~~~~~~~~~~~~~~~~~
Wow, after all those photos, I'll have to do a mega-Matthew photo post sometime soon! He's been keeping busy mostly with schoolwork. He has a major history fair project due soon, and has just had lots of other homework in general.
Last night we spent a couple of hours studying state names, abbreviations, and capitols for the southeastern states for a quiz today. The previous region they studied was the southwest, and he only had four states to memorize, so the 12 states on this week's list was a big jump. Poor kid was so discouraraged when we started practicing, thinking he was never going to get them, especially having to also spell them all correctly. But this morning when I quizzed him, he pretty much rattled them all off instantly, only getting stuck for a moment on one of them. He was so proud! It was so great to see him conquer that. :) I hope the quiz goes smoothly for him!