Another blur of a week gone by
What did I do this past week?  It's all one big blur. This is one advantage of keeping up with my P365 blog… I can look to it for a little memory jogging help. LOL
One thing not pictured is a lot of cleaning. LOL  It had been quite a while since we had a guest lecturing magician here.  We were supposed to have one over Halloween, but we didn't feel it was safe to expose anyone to Kaylee's mysterious rash, so he ended up staying in a hotel closer to his next lecture.  We didn't have any company over the holidays this year either.  So things had kind of gotten a little… overripe. LOL  We managed to get everything put in order and cleaned up though just in time, in spite of the kids' toilet breaking the morning of the lecture. It only took Mark 3 trips to the hardware store to get it fixed. :-b
Anyway we had a nice visit from Geoff Williams Sunday evening/Monday morning.  He was great with the kids and has a really off the wall sense of humor.  My face hurt from smiling by the time he left. :)  Here's our "guest book shot" of him and Mark.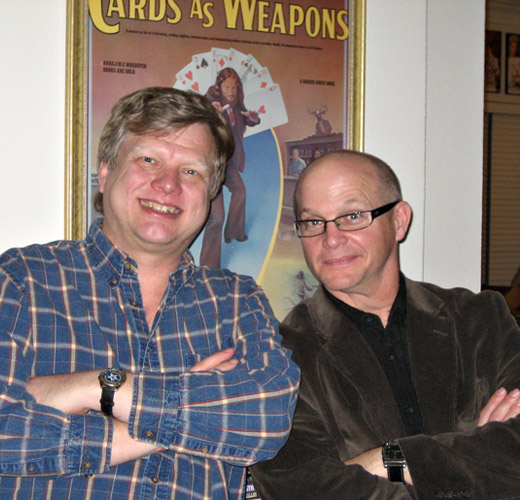 There was some apparent significance to why they posed in front of this Ricky Jay poster (Geoff's suggestion), which hangs in the arch between Mark's magic room and our family room, but it was lost on me. LOL
The kids were off school on Monday for Martin Luther King Day.  We spent most of that afternoon doing yet more cleaning, since Matthew is having friends over this coming weekend.  While Mark directed efforts in Kaylee's room, which had once again exploded into complete turmoil (her room seems to be the subject of some random mysterious destructive magical forces LOL), I helped Matthew tackle one of the most chaotic areas of his room. There was a lot of sorting stuff, and throwing stuff away, and way more dust than I was expecting. :-b
Then we headed over to the park.  The basic story of that afternoon and my favorite shot are on the P365 blog here, but here are a few (ok, several) more favorite shots.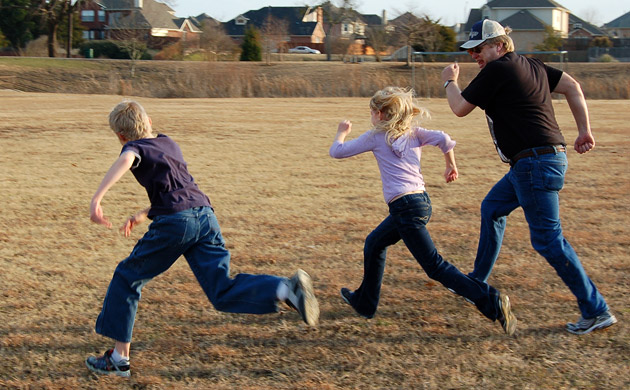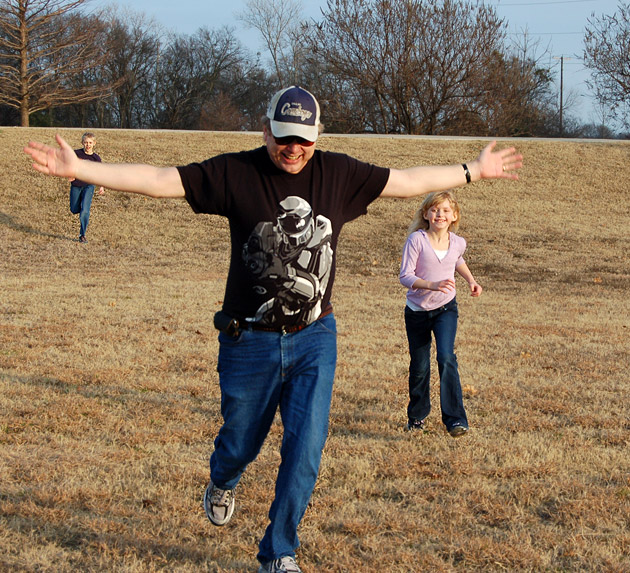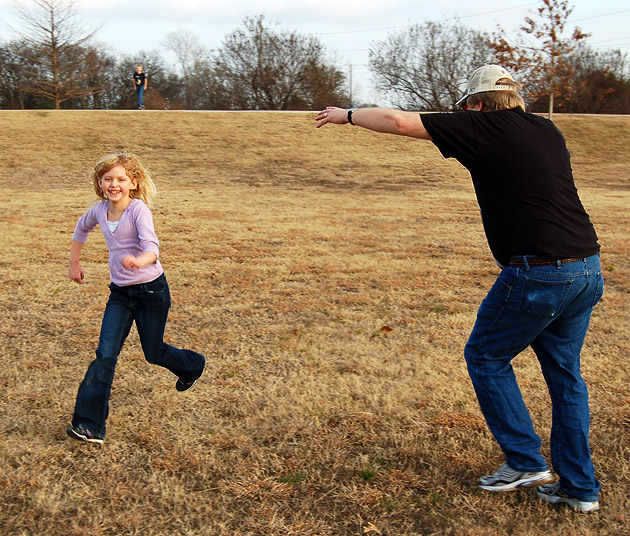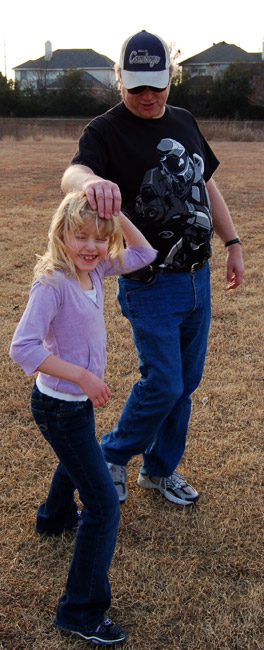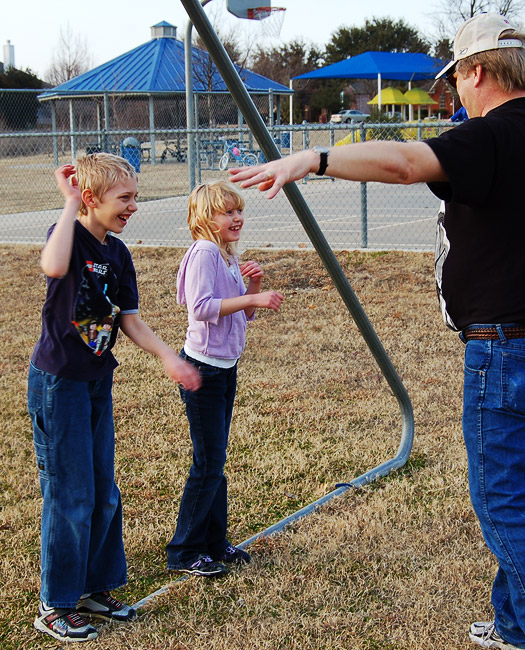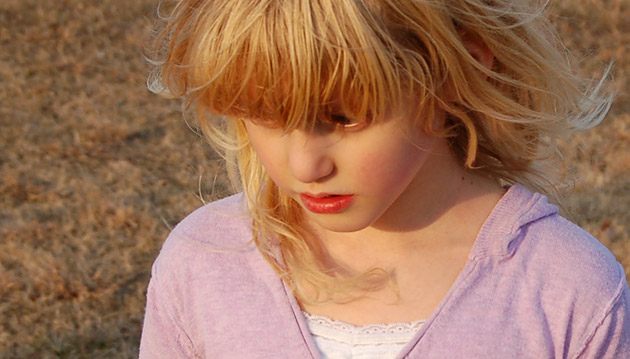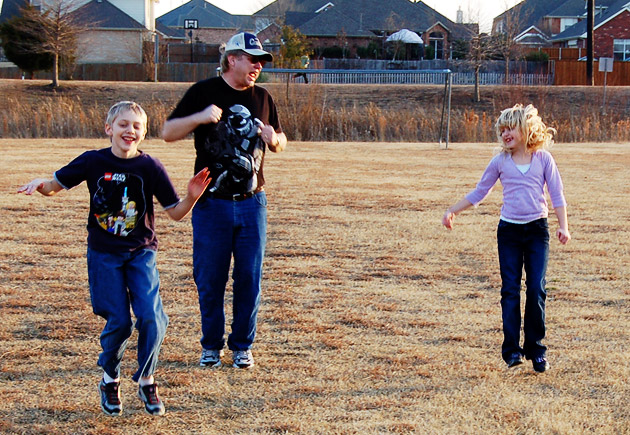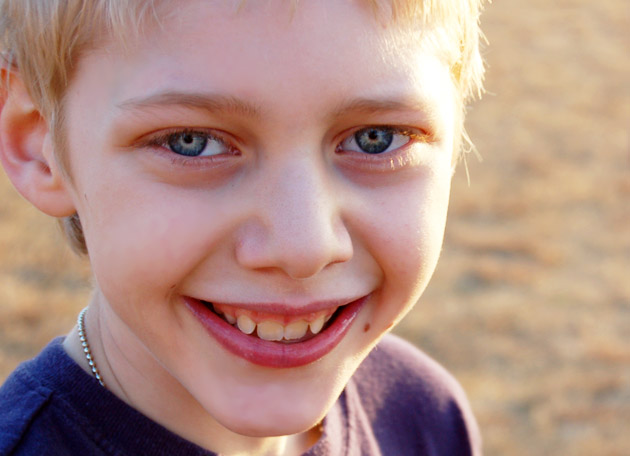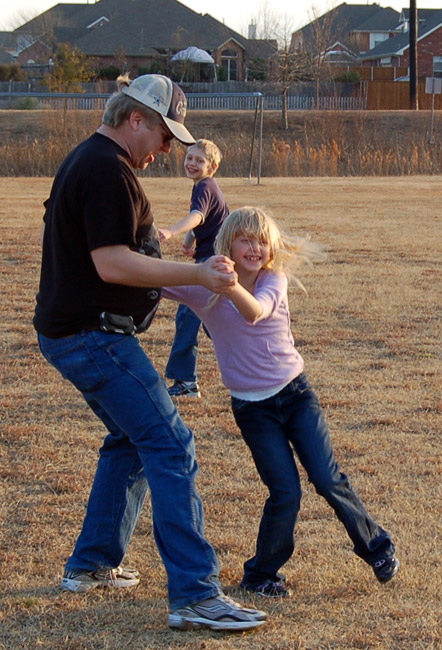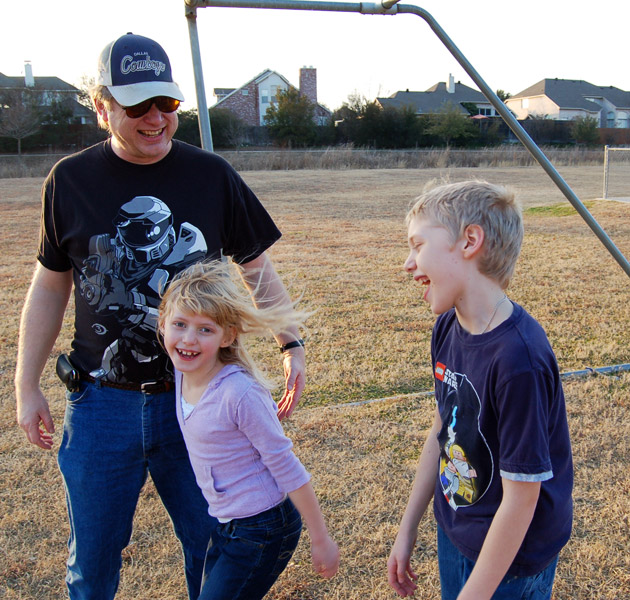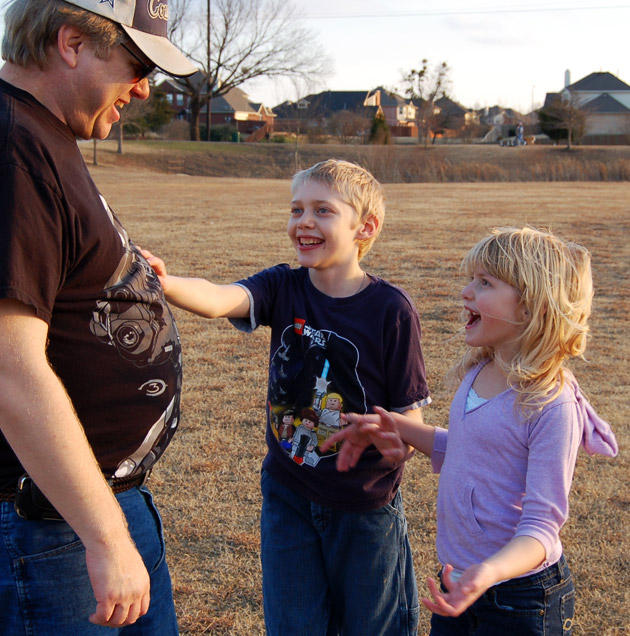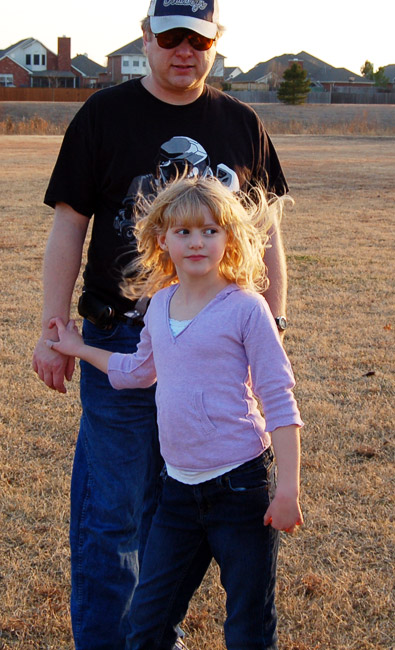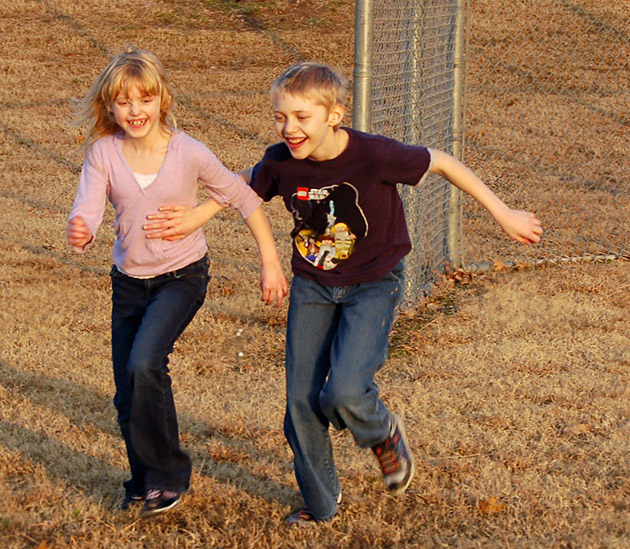 Tuesday was Matthew's birthday!  He's 11!  And just to see if I can set a record for the most photos in one post, here are a bunch from our little mini-party Tuesday night…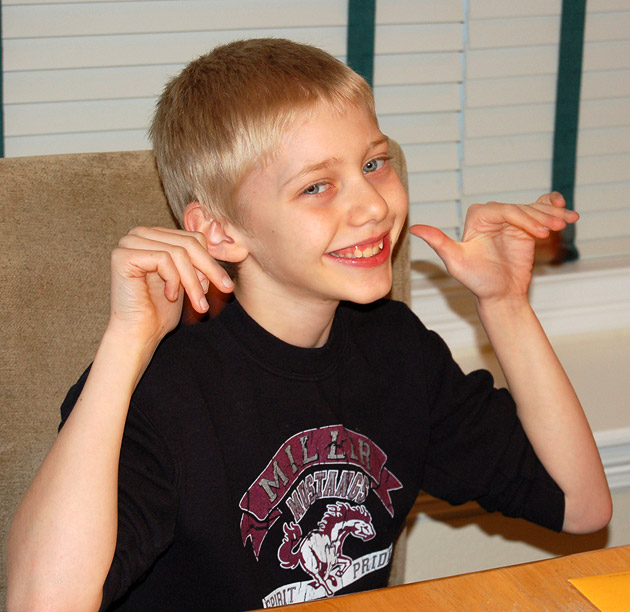 Mark helping Matthew with reading the handwriting on one of his cards…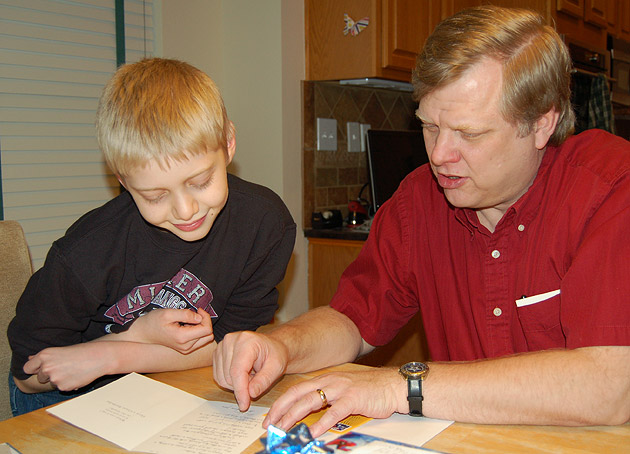 Kaylee was so excited to give Matthew the gift she had picked out Monday afternoon.  It was 26 hours of pure torture for her waiting for him to open it. LOL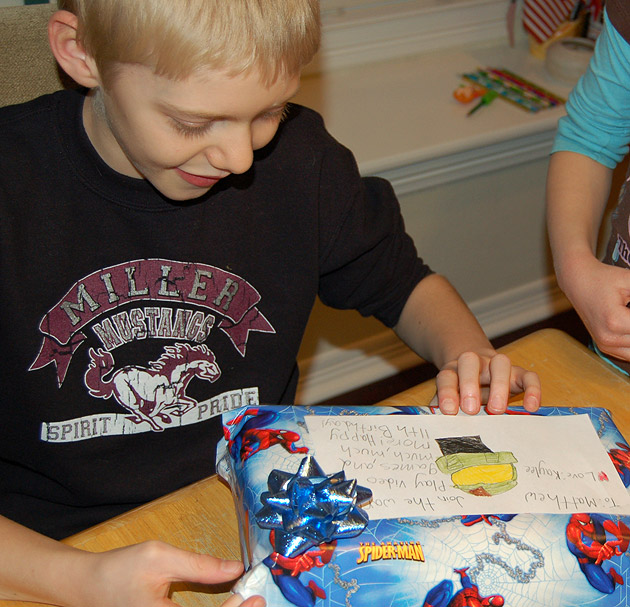 He was suitably impressed and appreciative. :)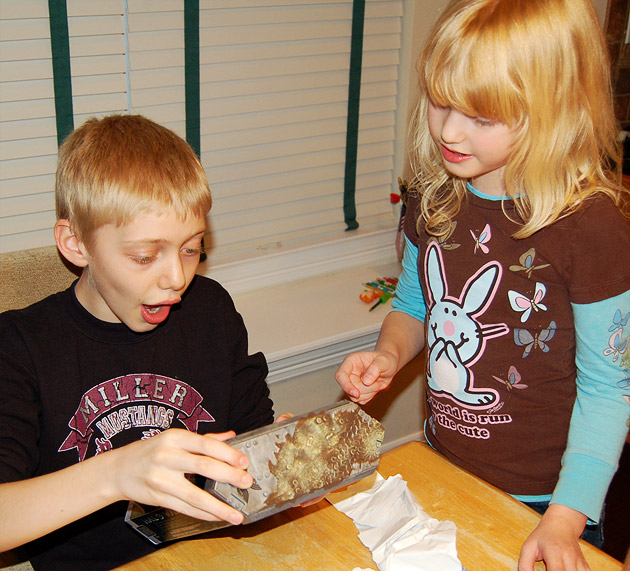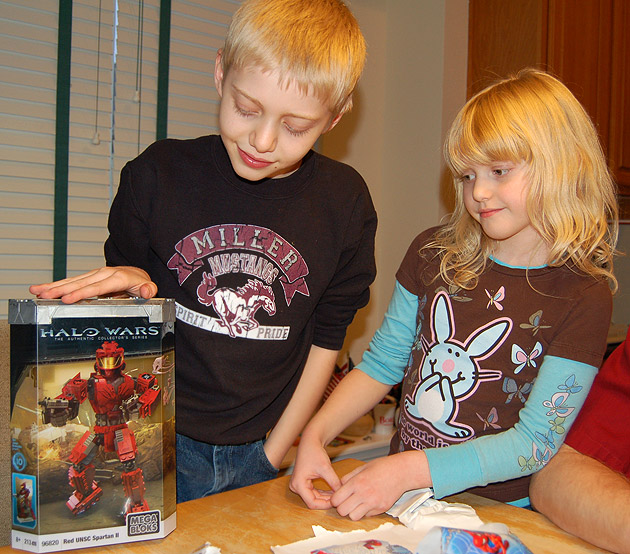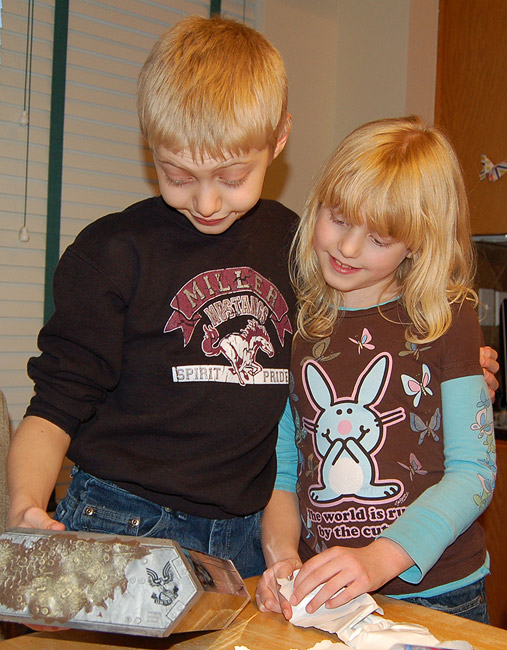 We got Matthew a Star Wars card that plays the theme song when you open it.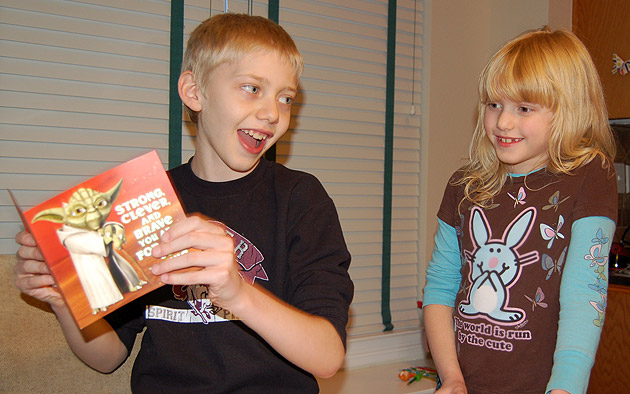 I love the look on Kaylee's face. :)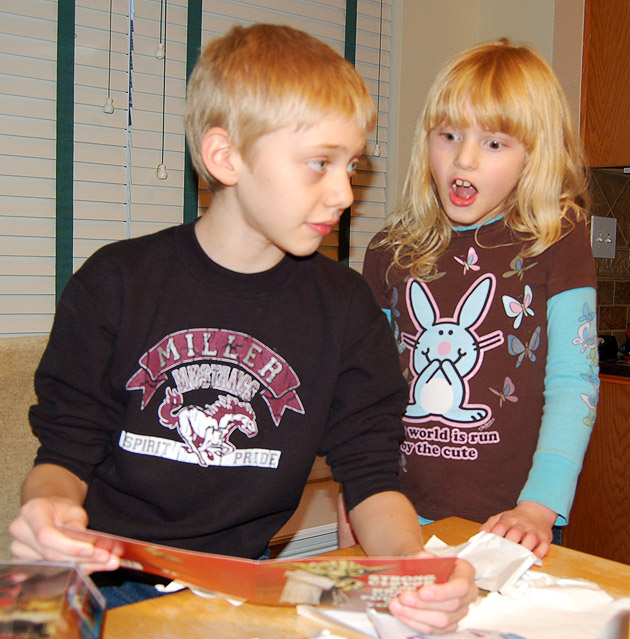 And another great reaction shot from Matthew checking out his new Magic The Gathering  add-on pack.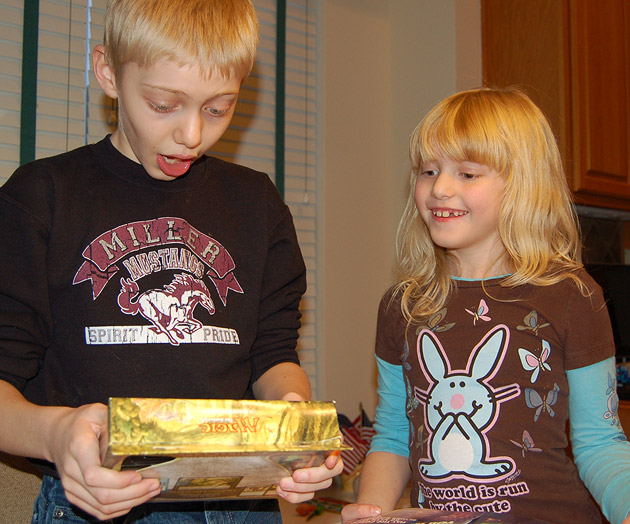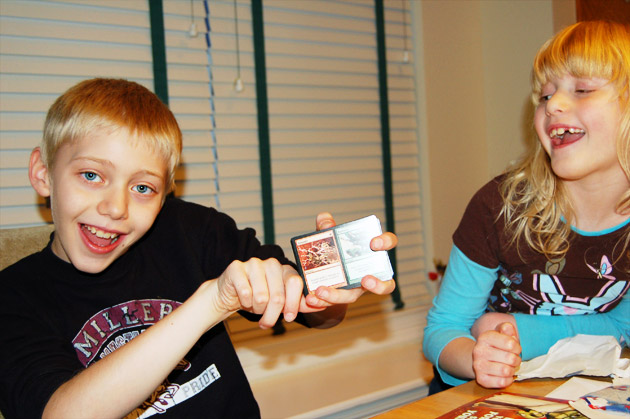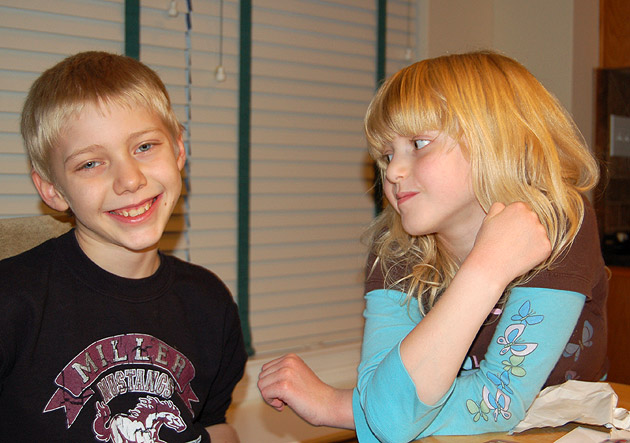 I have no idea what the look below was about.  I suspect Mark said something to get that response. LOL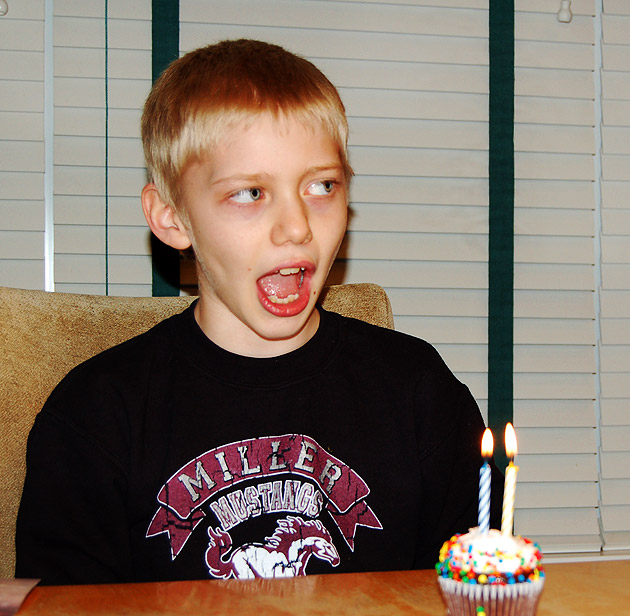 Pics of him actually blowing out his candle(s) on the P365 blog. :)
Now that I've made you dizzy from scrolling through all those pictures, that's probably enough for today. LOL
Coming soon… layouts! :)