Free February Desktops!
I have a fun freebie to share! I put together two different February desktops using a mix of my products!  Here are samples with some of my recent pics (obviously not included in the download LOL).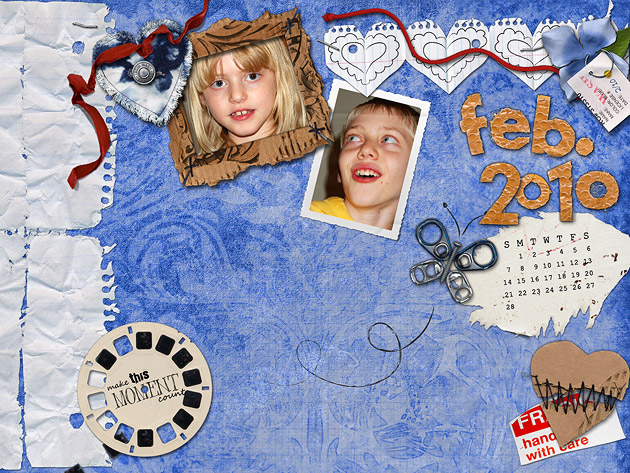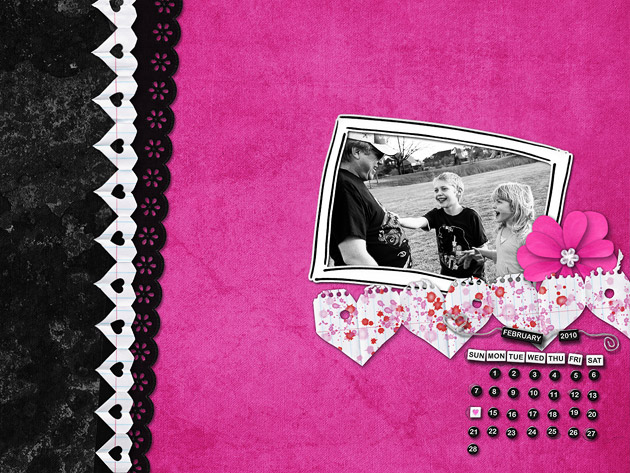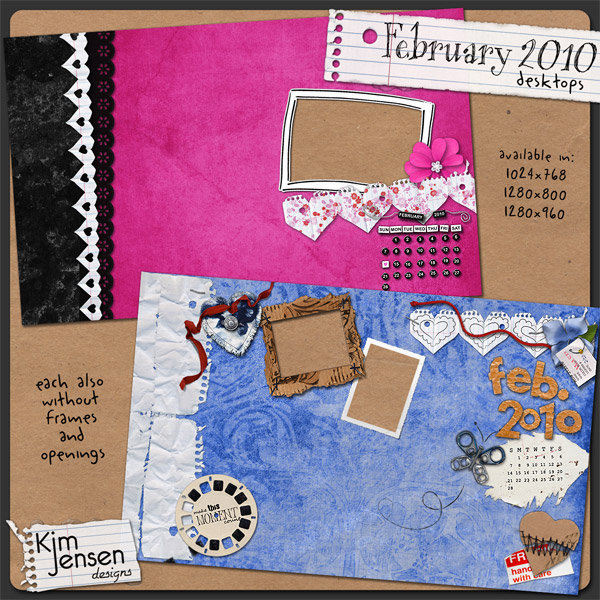 I also included versions of each without the frames/openings, so you can use them "as is" or layer stuff on top. :)
Choose your size to download below. (1280 x 960 is what I use, so that's what I started with. It's actually the same proportion as the standard 1024 x 768.)
1024 x 768    |    1280 x 800    |    1280 x 960
Enjoy! :)
P.S. This is also your last chance to grab my Cord Crazy series at Recession Buster prices!  I'll be rotating them out of the category and returning them to their regular prices sometime this weekend!