New Kit! Random Moments!
I have a new kit out this week! I decided to play along with the current DSA Enabler Designer Challenge, and came up with a warm, eclectic kit to celebrate all the Random Moments in life!
It's available as a full kit, and also in separate pieces (Papers, Elements, Alpha).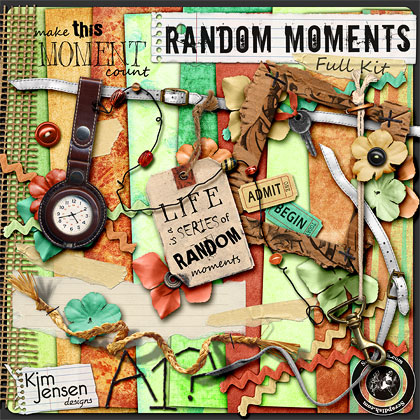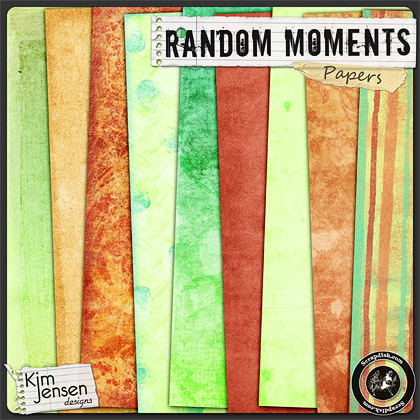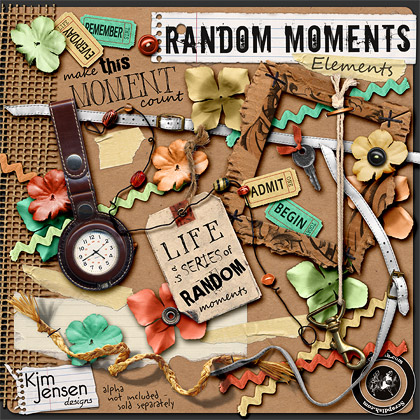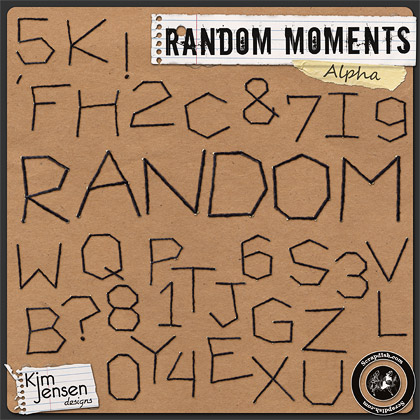 And I have a special 30% off Subscriber Only coupon for members of my Yahoo group!  The coupon code (which expires January 10) is in the Welcome Letter or you can grab it from the Message Archives, so this would be a great time to JOIN if you haven't already! :)