Party Photos and Layouts :)
If you follow my P365 blog, you may have seen my mention
on the 10th
of a party we attended that I forgot to take my camera to. The honoree, Cinde, turned 50, and she and her family threw a brunch bash at a reception hall. Cinde works as a clown and her husband, Dal, is a magician, which is how Mark knows them. As I'm sure you can imagine, there was quite an interesting group of people in attendance. LOL Here are some shots from Mark's and my cell phones. His takes a million times better photos. LOL
The couple's sons are musically inclined and performed after the meal. Here's a shot of Mark and the kids watching the stage…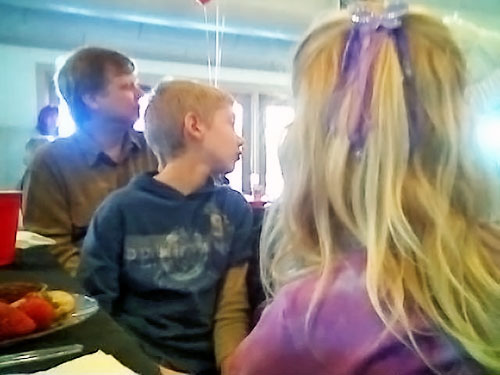 And then Kaylee turned around to see what I was doing…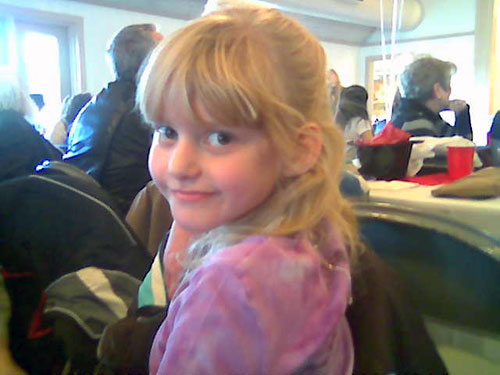 Here's is me showing her a picture on my phone…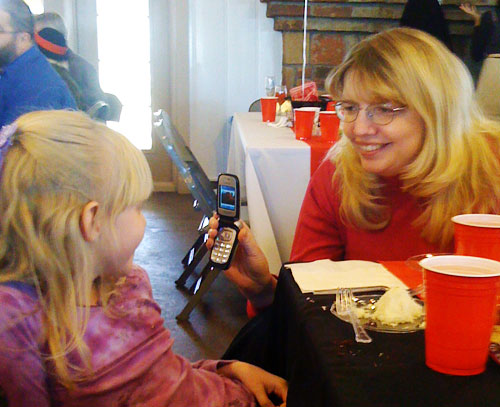 This is what I was showing her…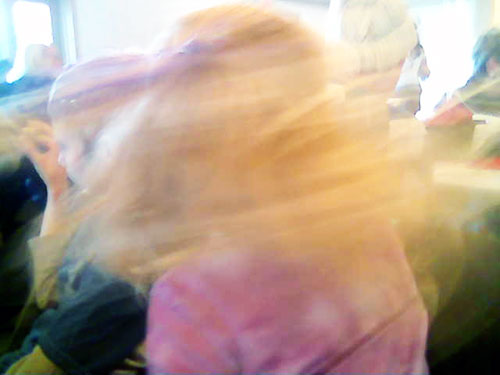 Which of course led to more
Intentional Blurriness Special Effects
attempts from Matthew.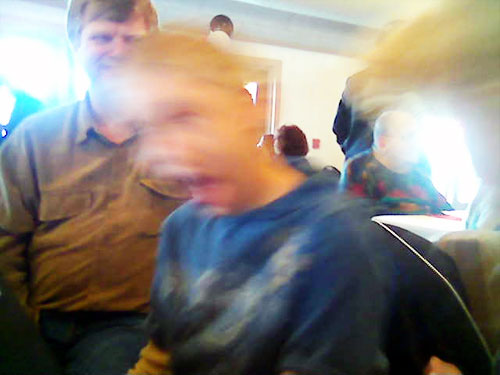 Not quite the same effect without the long hair. LOL
One of the magicians who was there showed Matthew a trick of sorts involving two wine corks. Matthew figured it out almost instantly, which apparently is very unusual. He spent most of the rest of the time there playing with the corks and impressing the adults with his new trick.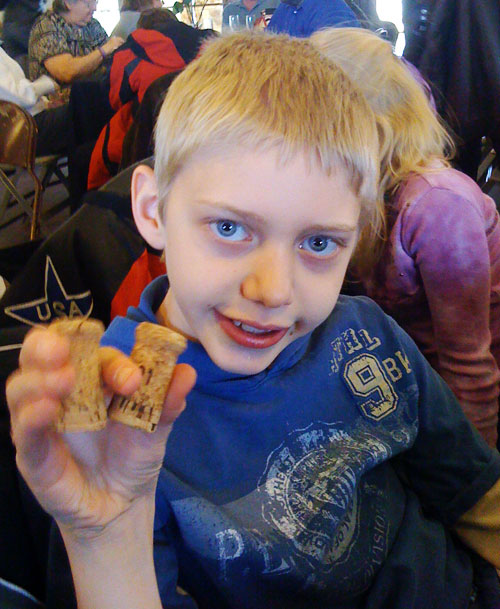 And that's the best of my/Mark's exciting pictures from Sunday afternoon. LOL
Now some layouts…
Tania Shaw came out with a new kit this week called "
Dancing By Myself"
. I immediately fell in love with one of the papers, and did this one with some shots of Kaylee from last fall…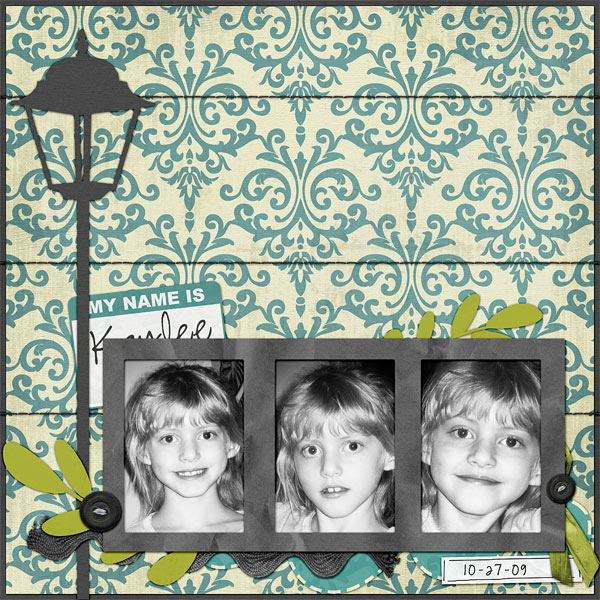 Kit: Dancing By Myself by Tania Shaw at Funky Playground Designs. Font: CK Ali's Hand Official
And after hours of deliberation and experimentation, I narrowed down a rather huge group of photos of Kaylee dancing to a few favorites for this spread…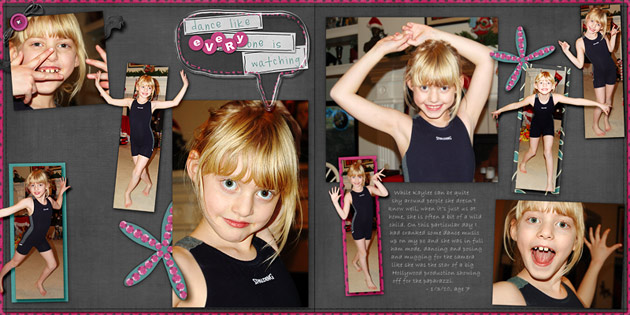 Journaling: While Kaylee can be quite shy around people she doesn't know well, when it's just us at home, she is often a bit of a wild child. On this particular day I had cranked some dance music up on my pc and she was in full ham mode, dancing and posing and mugging for the camera like she was the star of a big Hollywood production showing off for the paparazzi. - 1/3/10, age 7

Kit: Dancing By Myself by Tania Shaw at Funky Playground Designs.
Font: Bradley hand ITC
Pamela Donnis also came out with a really cute kit this week called "
Santa's Workshop
", which I used to scrap a pic of the kids in their new pajamas Christmas Eve.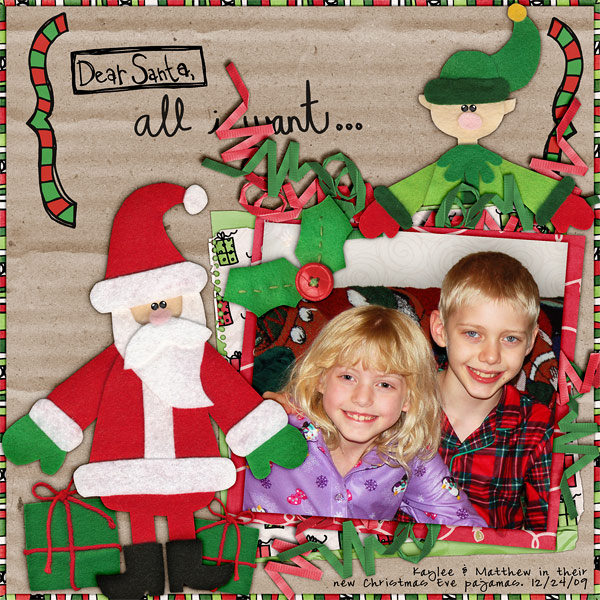 Journaling: Kaylee & Matthew in their new Christmas Eve pajamas. 12/24/09.
Credits: Santa's Workshop by Pamela Donnis at The Digichick.
Font: Pea Anderson (Kevin & Amanda's Fonts for Peas).
That's is for now. It's almost time for the kids to get home from school, and then we're headed out for some long overdue flu shots for them. Oh, boy! LOL