Snow Picture-Palooza :)
I finally sat down and went through my excessively shutter-happy pics from our snow on the 12th and narrowed it down to way too many to post… but here they are anyway. ;)
This was the view out our front door that morning…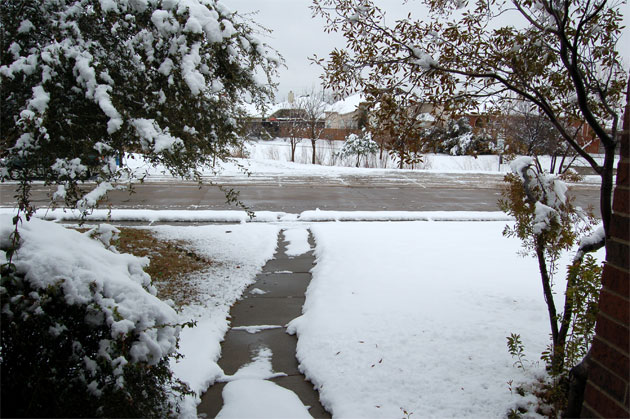 And a couple of shots at the park…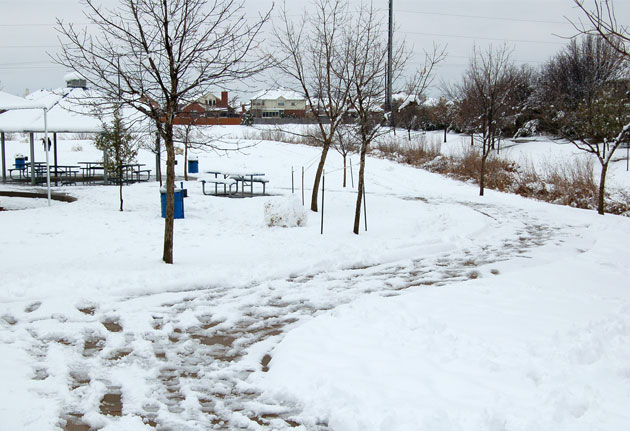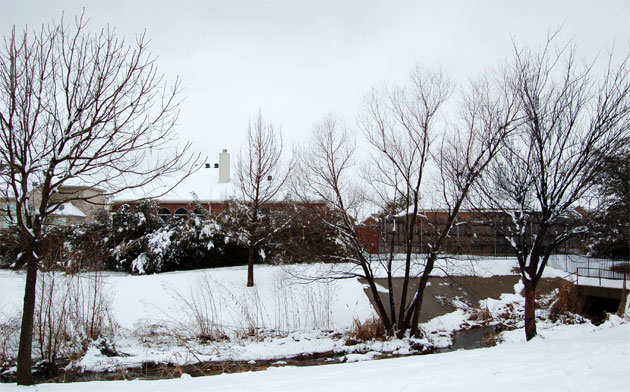 Mark and Kaylee built a snowman…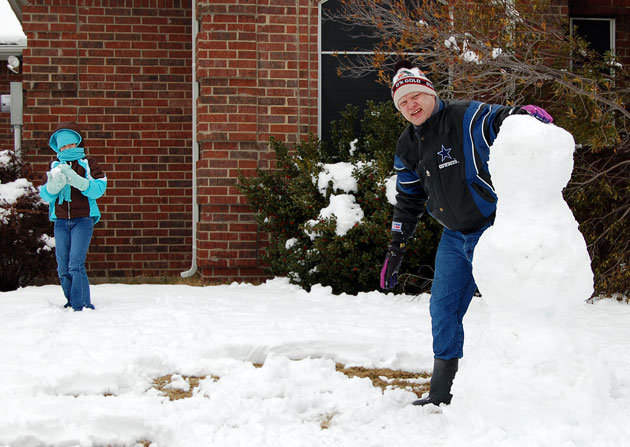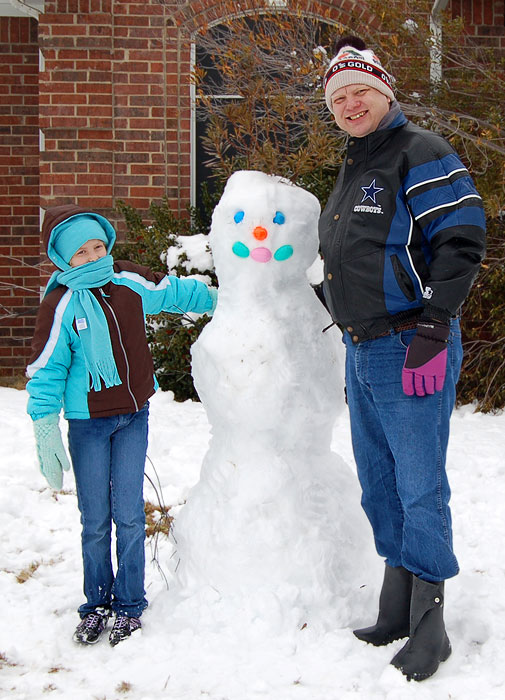 Meanwhile, Matthew was building a fort…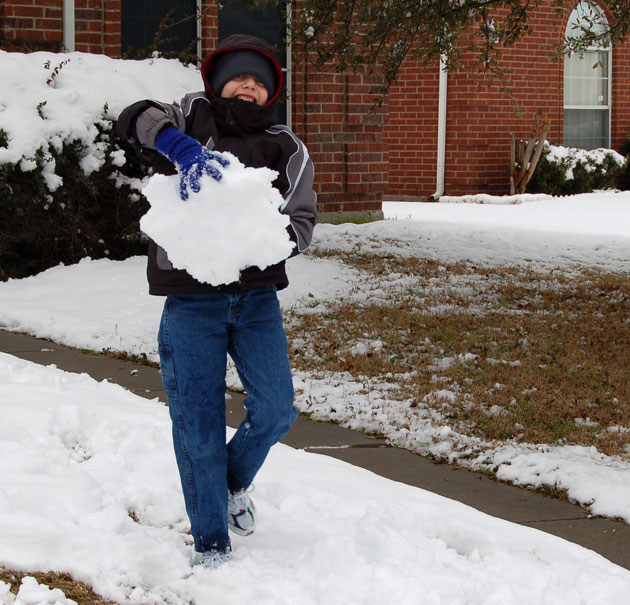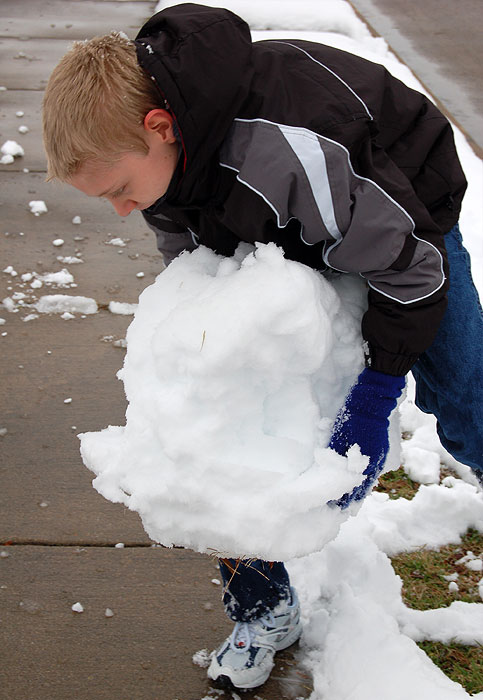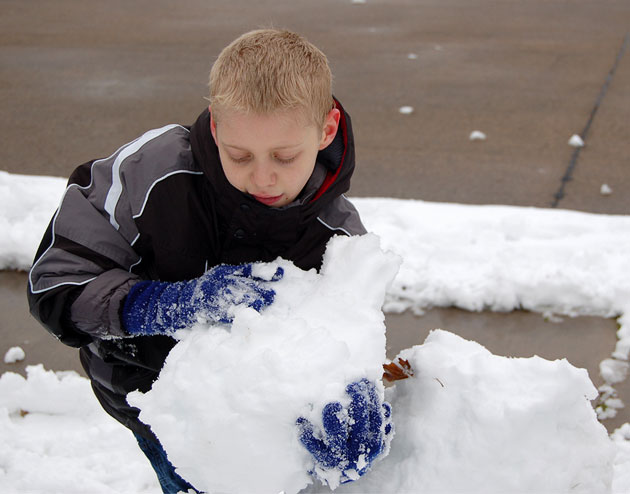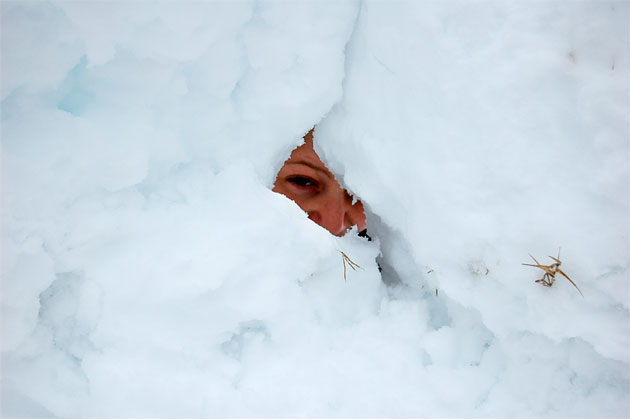 So Mark and Kaylee built one too.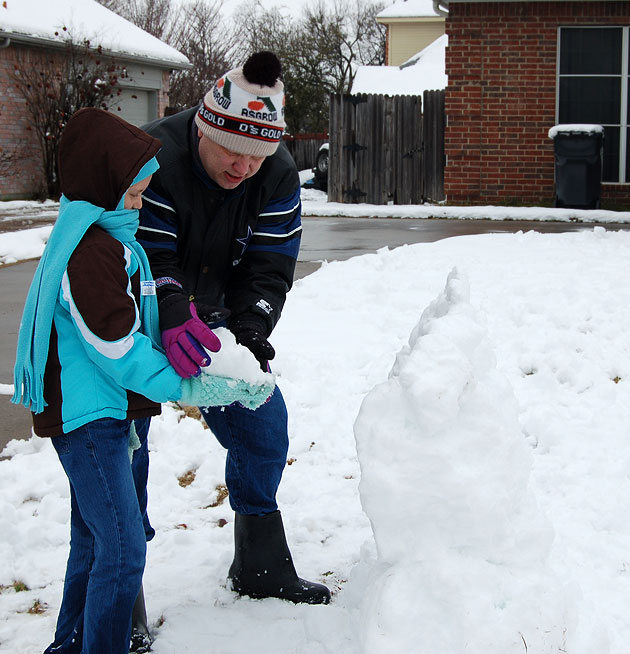 Mark, being the more experienced fort builder, did help Matthew a bit with his too.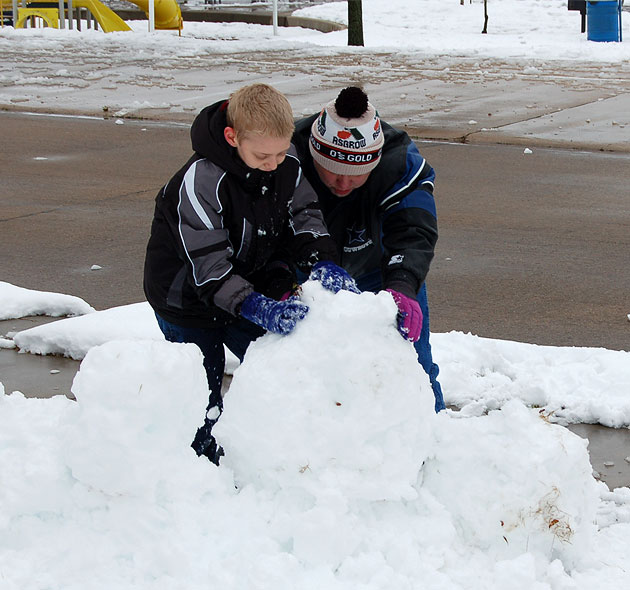 And then the battle was on!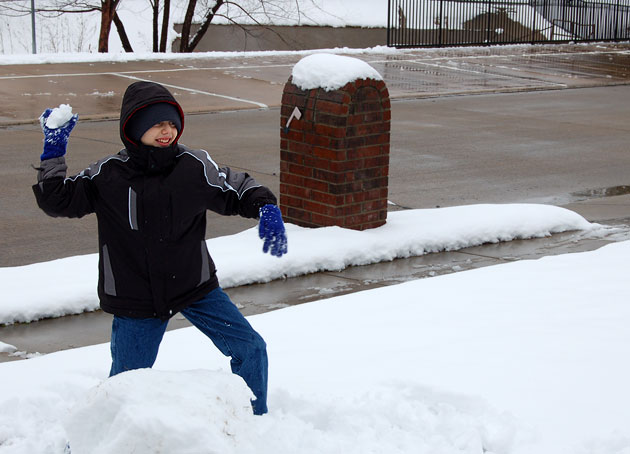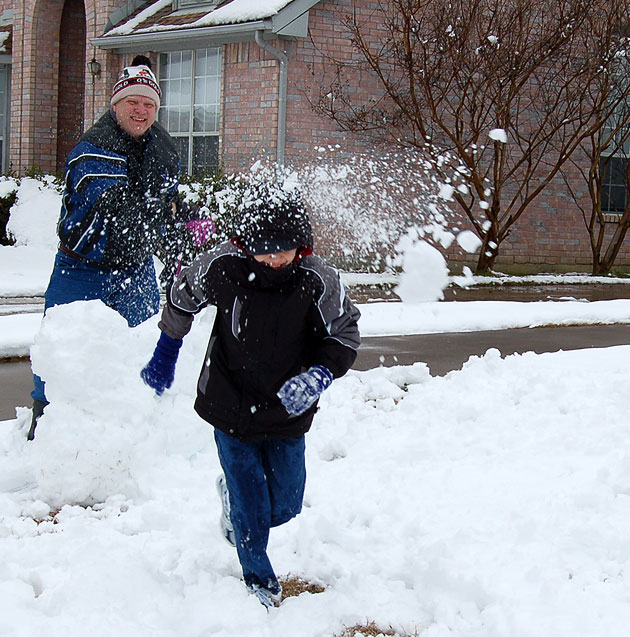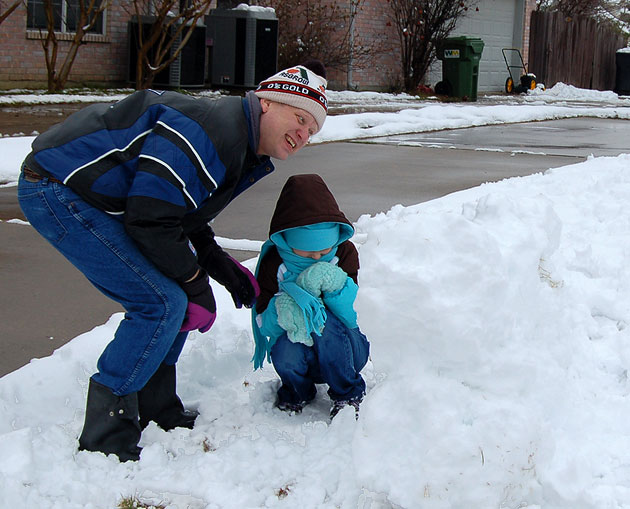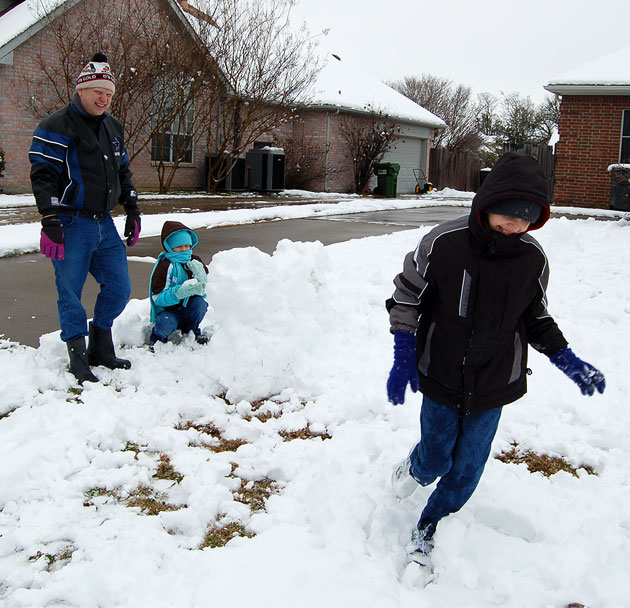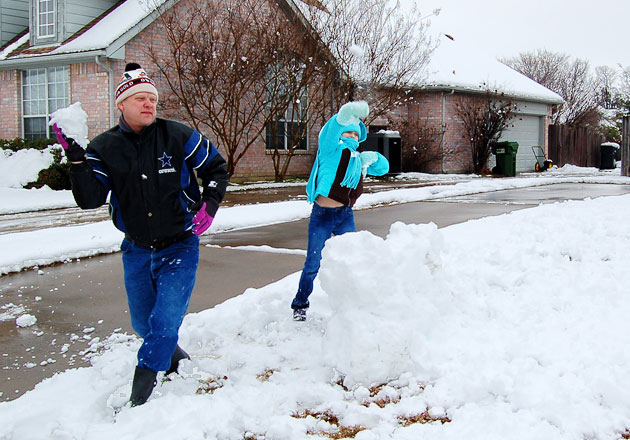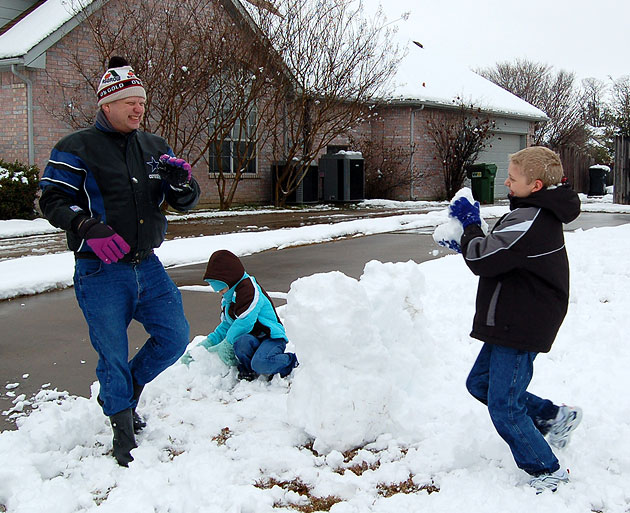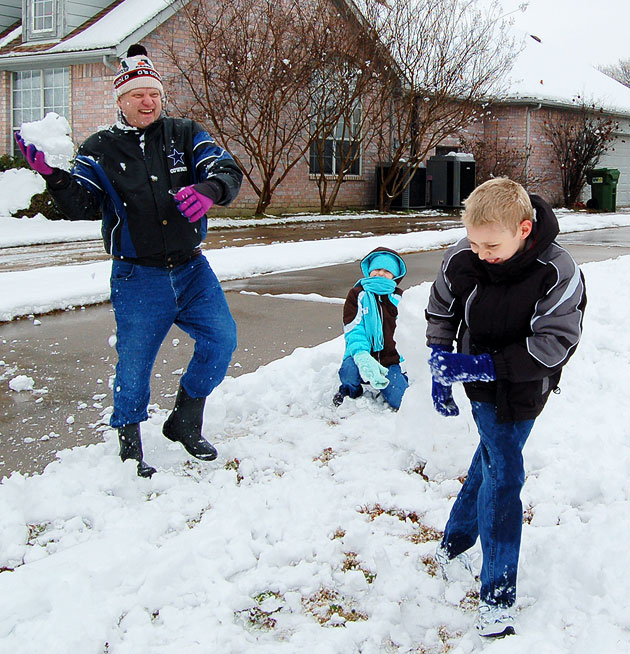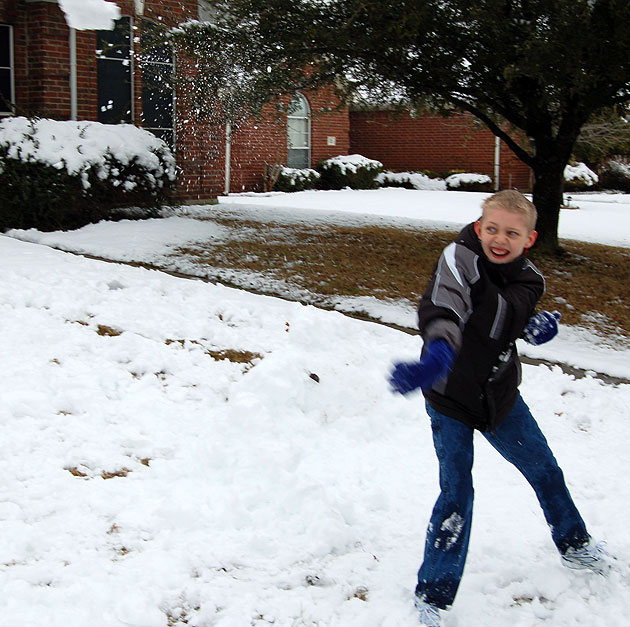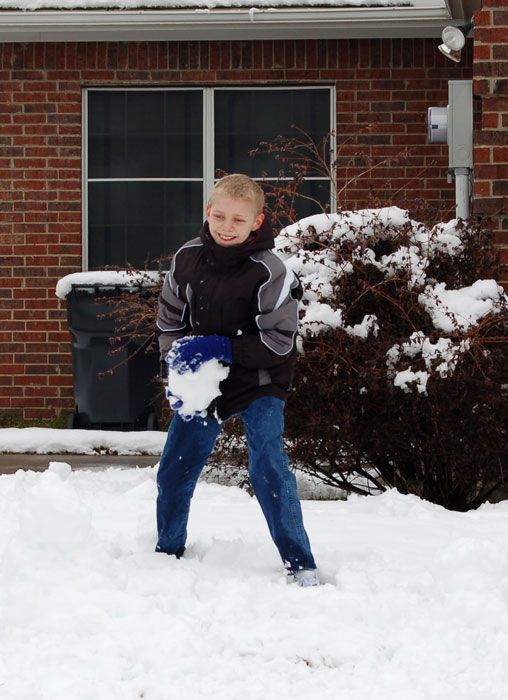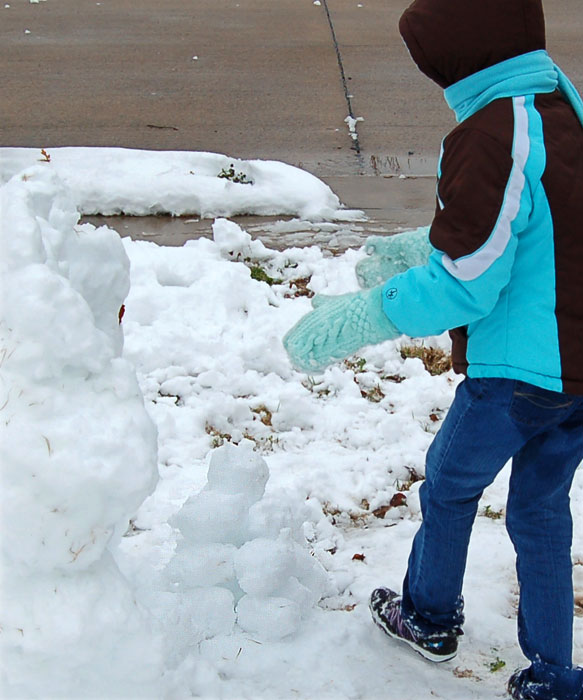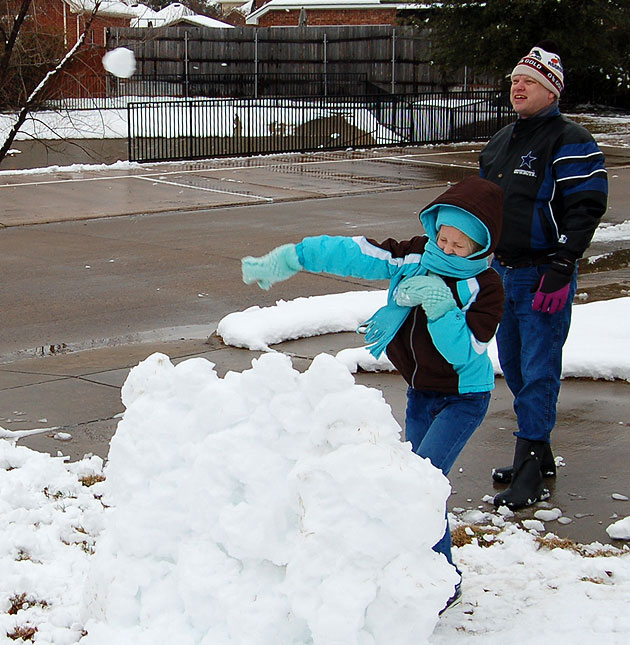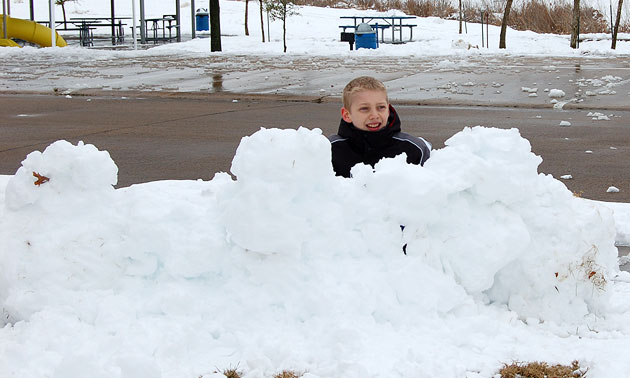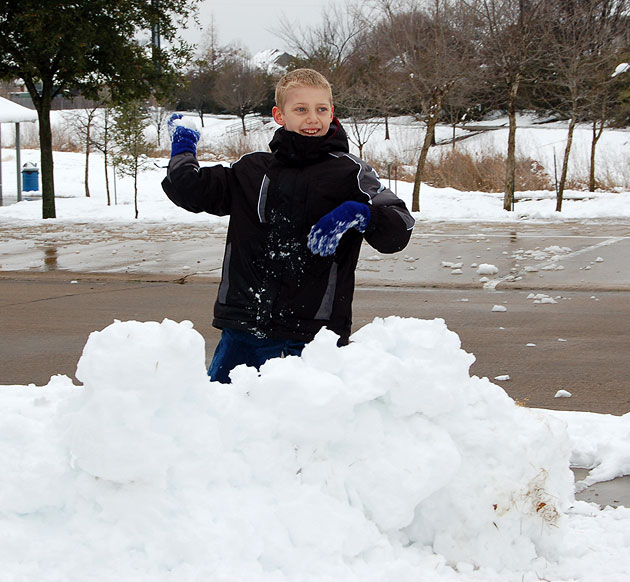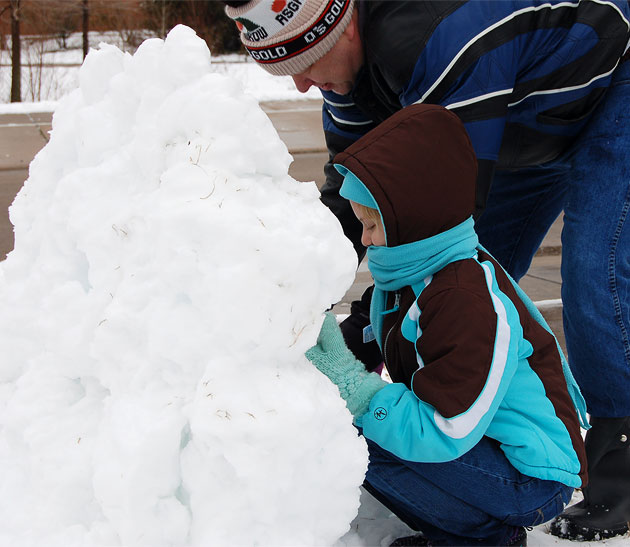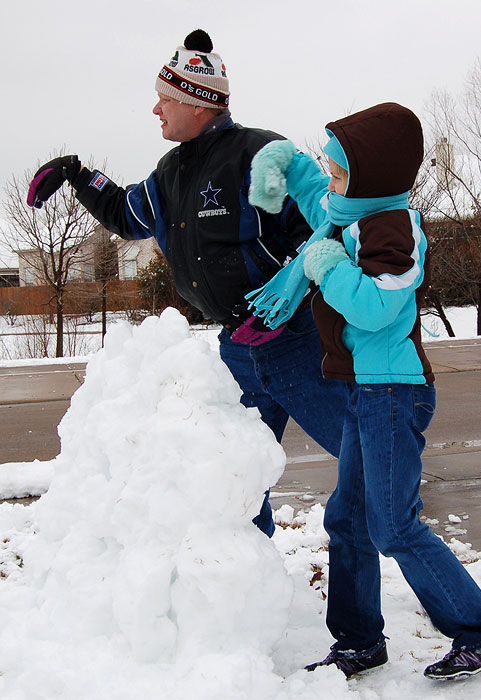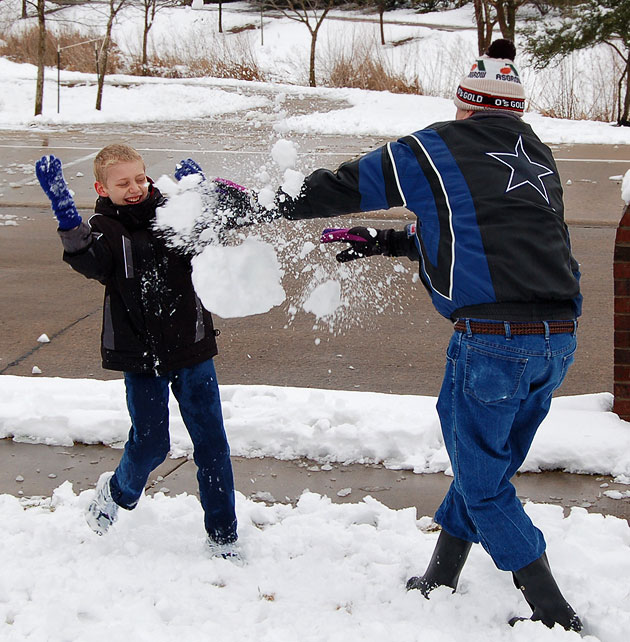 Finally, Mark got in a lucky shot that knocked over a big part of Matthew's fort, so Matthew retaliated by tackling Mark and Kaylee's fort…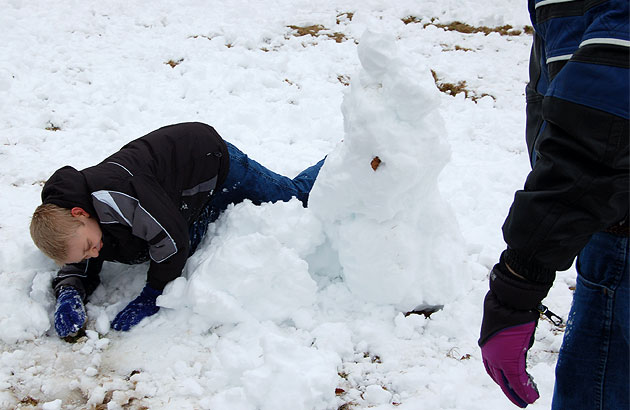 Chaos ensued. LOL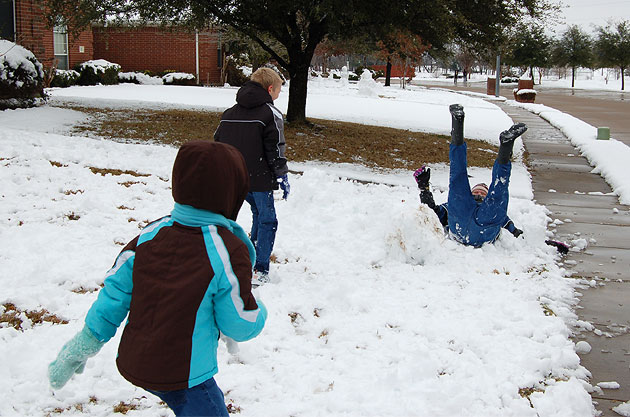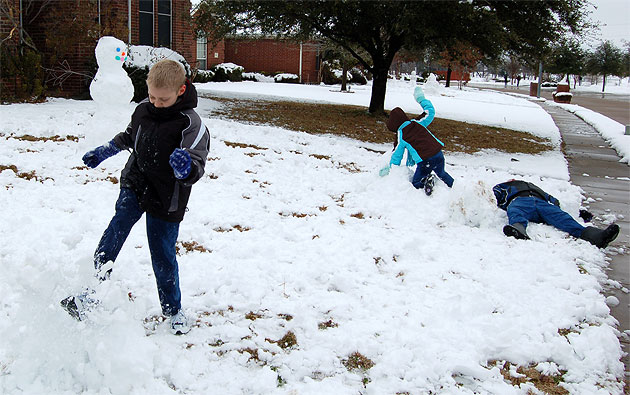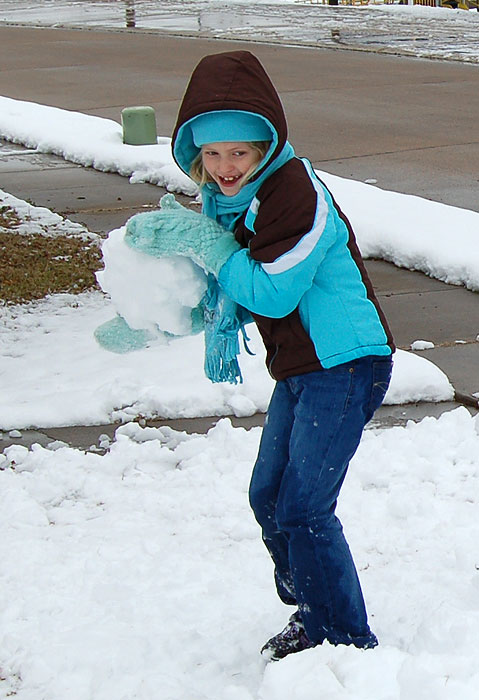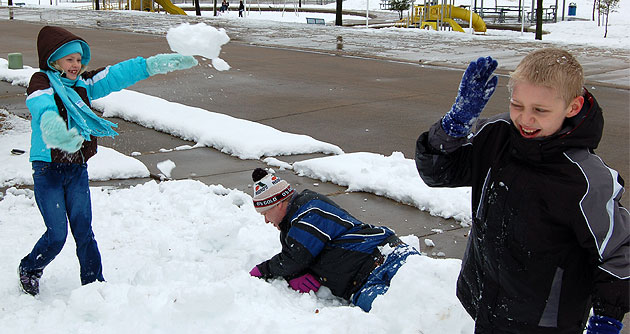 Kaylee and Matthew teamed up against Mark.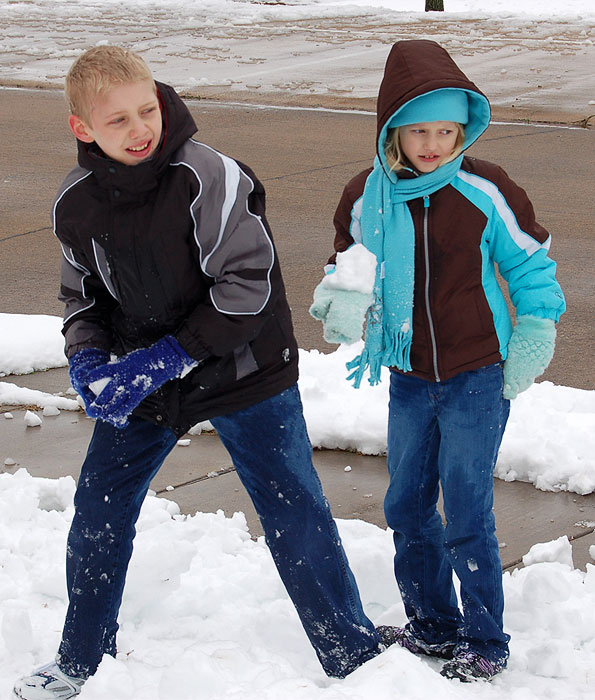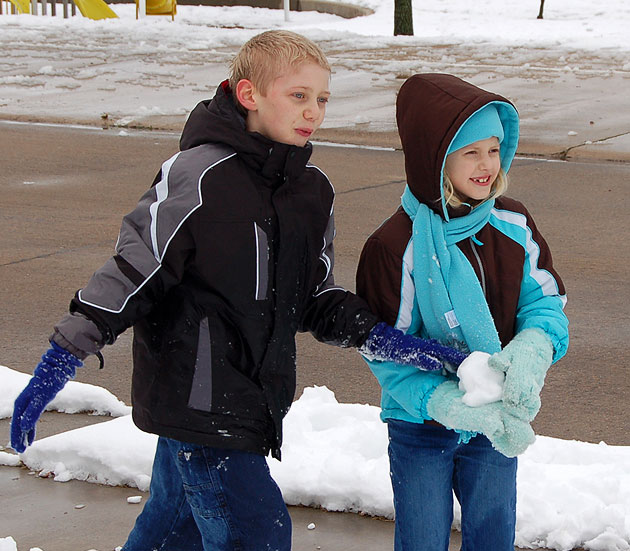 In other random fun…
Kaylee built herself a snow horse.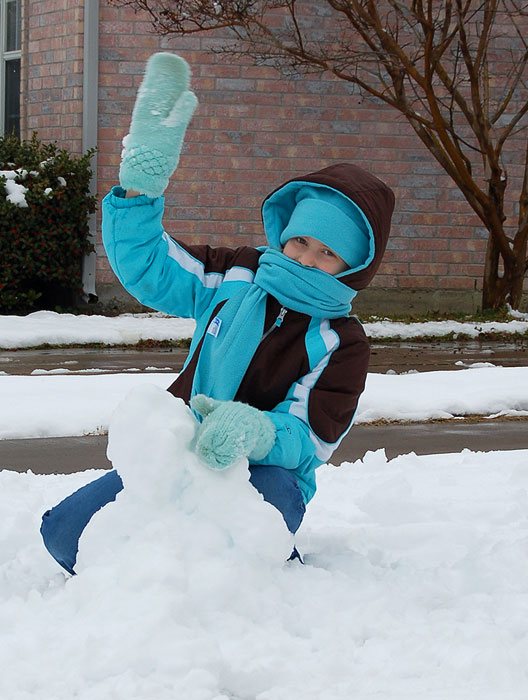 An action shot of Kaylee jumping into the snow…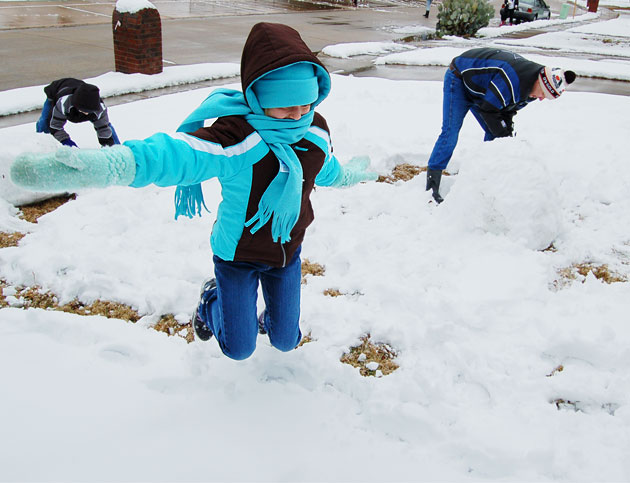 Good-lookin' kids. :)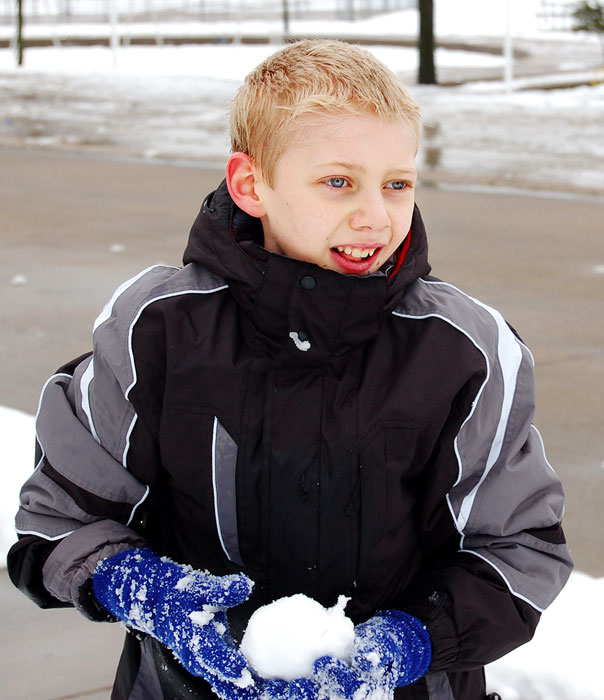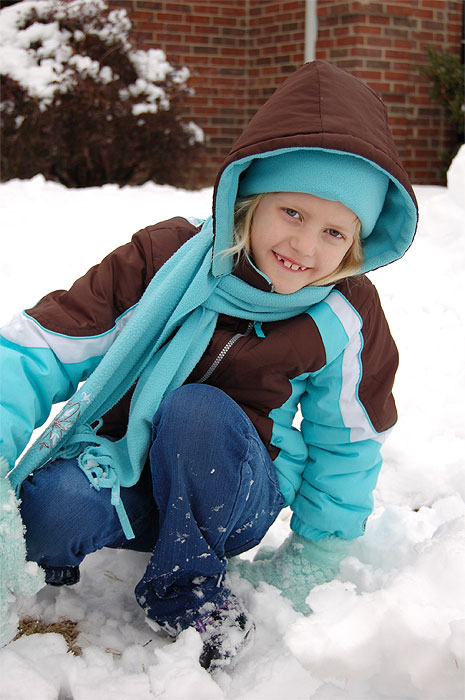 Whew! That's all folks! :)