Layouts: White World, Just Be
Just sharing my ScrapDish layouts for February before March gets away from me! LOL
First up is a 2-pager using a couple of scenery shots from our big snow. The kit and template are both by Three Hearts Digital Designs. They were just calling out for something serene and elegant. :) The full spread…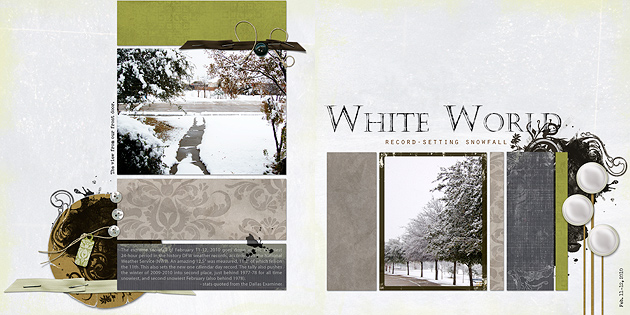 and a closer look…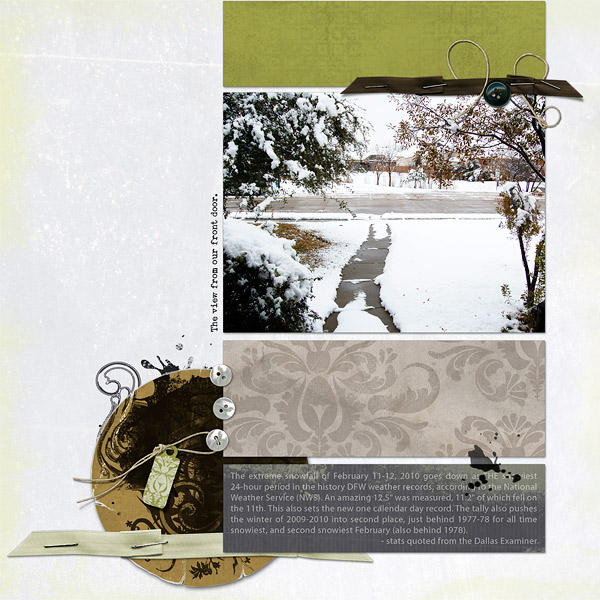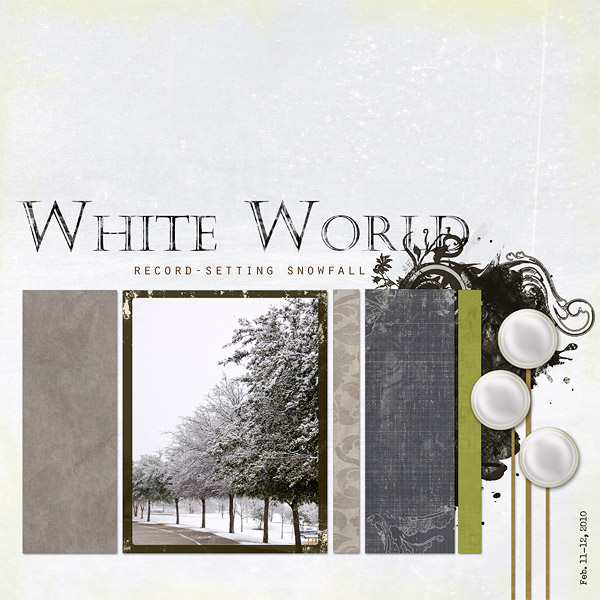 Journaling: The view from our front door. The extreme snowfall of February 11-12, 2010 goes down as THE snowiest 24-hour period in the history DFW weather records, according to the National Weather Service (NWS). An amazing 12.5" was measured, 11.2" of which fell on the 11th. This also sets the new one calendar day record. The tally also pushes the winter of 2009-2010 into second place, just behind 1977-78 for all time snowiest, and second snowiest February (also behind 1978). - stats quoted from the Dallas Examiner
Credits: The Everything Kit and Double Template set 2 by Three Hearts Digital Designs at ScrapDish. Fonts: Castellar, Orator Std, Myriad Pro, LD Remington Portable.
And one with a sweet shot of Kaylee from a year ago. :) The kit is by Melissa Daniel, and it also has a really great turquoise that I didn't use for this layout. So many fun color combination possibilities! :)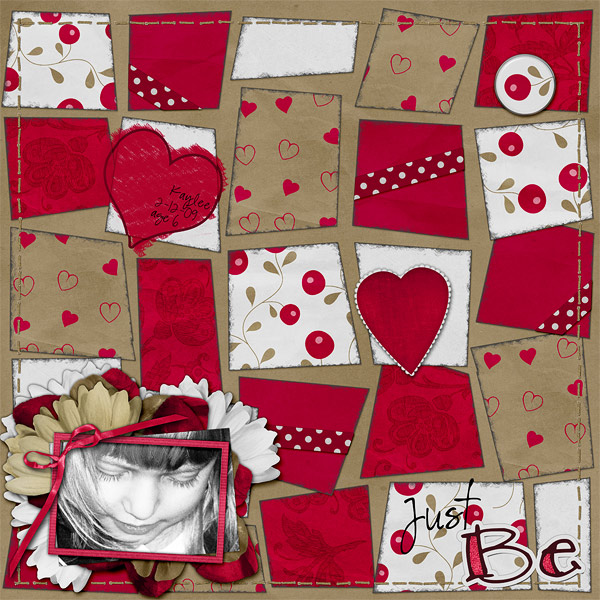 Kaylee 2-12-09 age 6
Kit: I Heart You by Melissa Daniel at ScrapDish. Inked Edge action by Atomic Cupcake. Font: CK Ali's Hand Official.
That's it for now! Back soon with my latest product release! :)