Layouts: Clowning Picnic Science
Time for fun with felt with Pamela Donnis!! Such totally cute and playful pieces!
First up is a spread I did with her Backyard BBQ set using shots from a picnic with Mark's side of the family last year.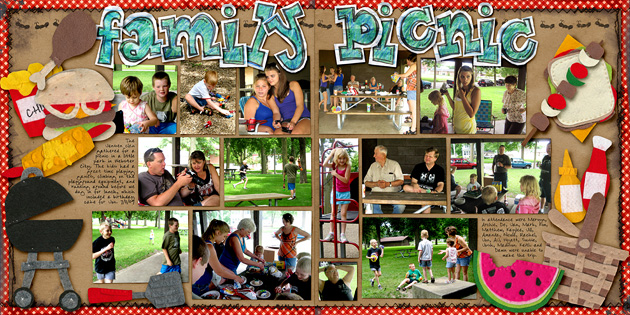 And a closer view of each side…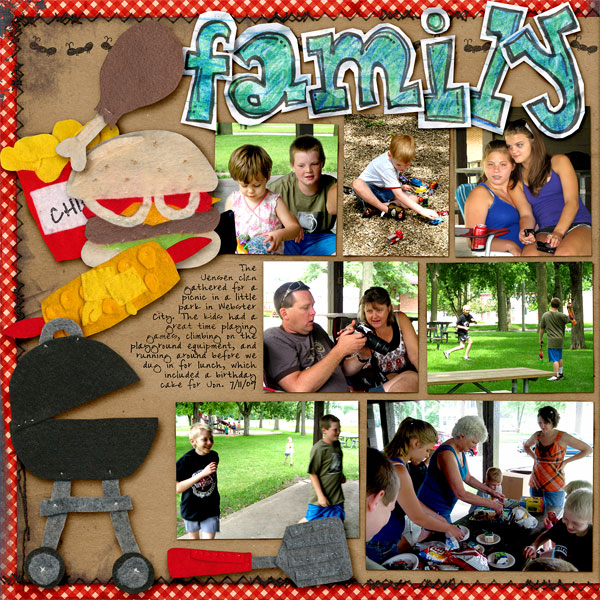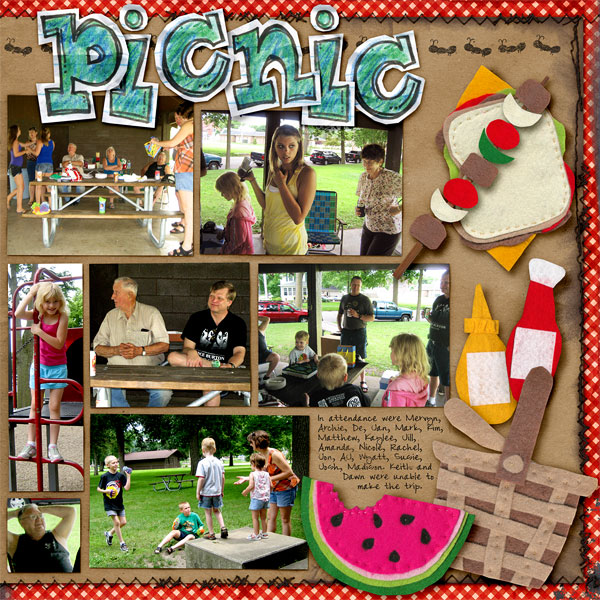 - by Pamela Donnis –
felt and ants: Backyard BBQ at LDD • alpha: Doodley-Do (not currently available) • stitching: Learning to Sew • kraft paper: Out Came the Sun at LDD • gingham paper: Berry Blossom (not currently available)
- other –
grunge brushes: Brush Stroke by Michelle Coleman (retired)
font: Pea Anderson (Kevin & Amanda's Fonts for Peas)
The science felts in Pam's Back to School were perfect for this layout about Kaylee's crazy "experiments".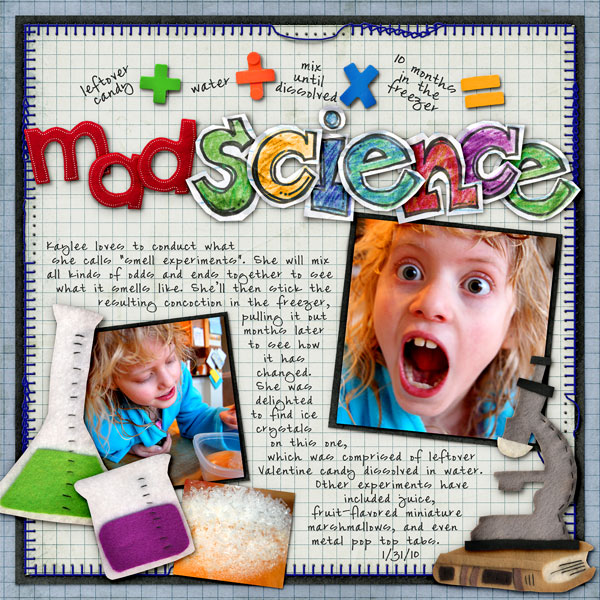 Journaling: Kaylee loves to conduct what she calls "smell experiments". She will mix all kinds of odds and ends together to see what it smells like. She'll then stick the resulting concoction in the freezer, pulling it out months later to see how it has changed. She was delighted to find ice crystals on this one, which was comprised of leftover Valentine candy dissolved in water. Other experiments have included juice, fruit-flavored miniature marshmallows, and even metal pop top tabs. 1/31/10
- by Pamela Donnis –
felt and symbols: Back To School at Little Dreamer designs • papers: School Stuff at Little Dreamer designs • doodled alpha: Doodley-Do (not currently available)
- other –
felt alpha: Felpha by Kaye Winiecki
stitching: Bad Sewing Machine – Don't Be Square by Traci Reed
And finally we have one of my silly kids last year having a contest to see who can be the silliest. :)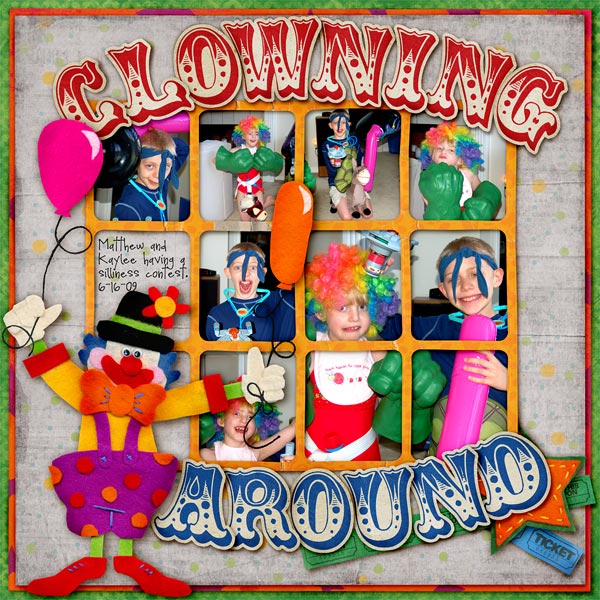 Kit: Tickets, Please! by Pamela Donnis and Juliana Kneipp, available at Little Dreamer Designs.
Font: Pea Lacy (Kevin & Amanda's Fonts for Peas)