Layouts: Moment White Fluffy
Michelle Coleman continues to create such beautiful products! I love this funky tree art, and I paired it with some of her amazing photo overlays. This was a shot from a beautiful morning that resulted in an unfortunately very drab photo, but the overlays totally transformed it to capture the spirit of the moment.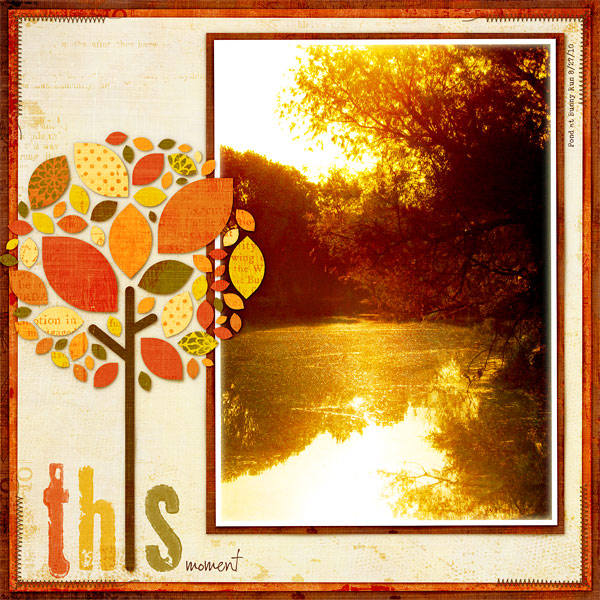 - all by Michelle Coleman at Little Dreamer Designs –
paper tree: Happy Little Trees – Autumn
photo textures: Limelight Photo Textures Vol 1 – Illuminate
papers: Fall Delight Kit and Sample
alpha: Letter Press Brushes
stitching (recolored): Bohemian Summer Kit
- other –
fonts: CK Ali's Hand official, LD Remington Portable
I used this fun Christmas kit to scrap the kids out enjoying our rare white Christmas last year. :)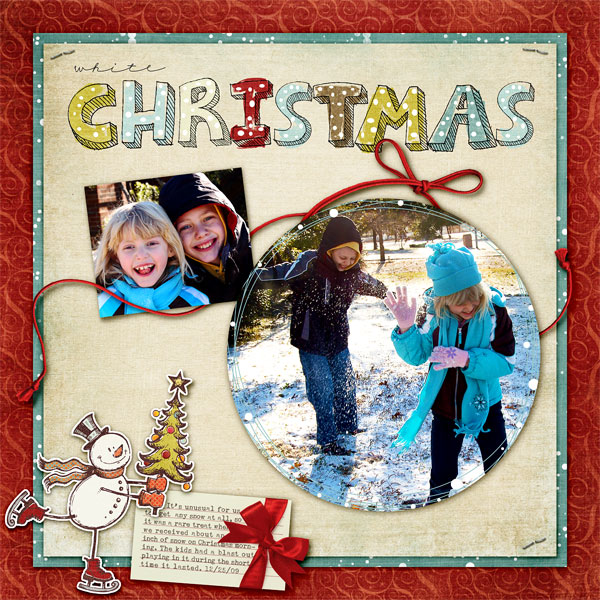 Journaling: It's unusual for us to get any snow at all, so it was a rare treat when we received about an inch of snow on Christmas morning. The kids had a blast out playing in it during the short time it lasted. 12/25/09
Countdown to Christmas Kit and Sample by Michelle Coleman at Little Dreamer Designs.
fonts: LD Remington Portable, CK Cursive
And I used this adorable collab with Wish Bliss Studios to have some fun with a photo from February of Mark and Kaylee with their snow creation. :)
Journaling: Mark and Kaylee built a snow-person with a plastic egg face and shrub branches for hair. Kaylee named her Mrs. Fluffy.
2/12/10
kit: Winter Garden by Michelle Coleman and Danielle Donaldson of Wish Bliss Studio at Little Dreamer Designs.
font: Pea Cari (Kevin & Amanda's Fonts for Peas).