50% off Butterflies & Flowers! Today Only!
It's Wednesday, and that means "Something Old, Something New" sale day is here again! Everything in the SOSN category is 50% off for one day only! I have a few favorite Spring-y packs on sale today!
First up are a coordinating paper and element pack, Butterfly Fields.
Next, how about a little bling? Bitty Blingy Blooms are itty bitty blingy beady glittery shiny tiny little flowers to add a little touch of sparkle to your layouts!
Finally, one of my favorite obsessions... playing with cardboard! I had a little fun with cardboard tube slices to create Ring Around the Rosie, a set of whimsical handcrafted flower shapes. Also includes matching delicate painted edge stamps.
A few layouts from my CT and the Pollys (and me) using these and other Lilypad goodies!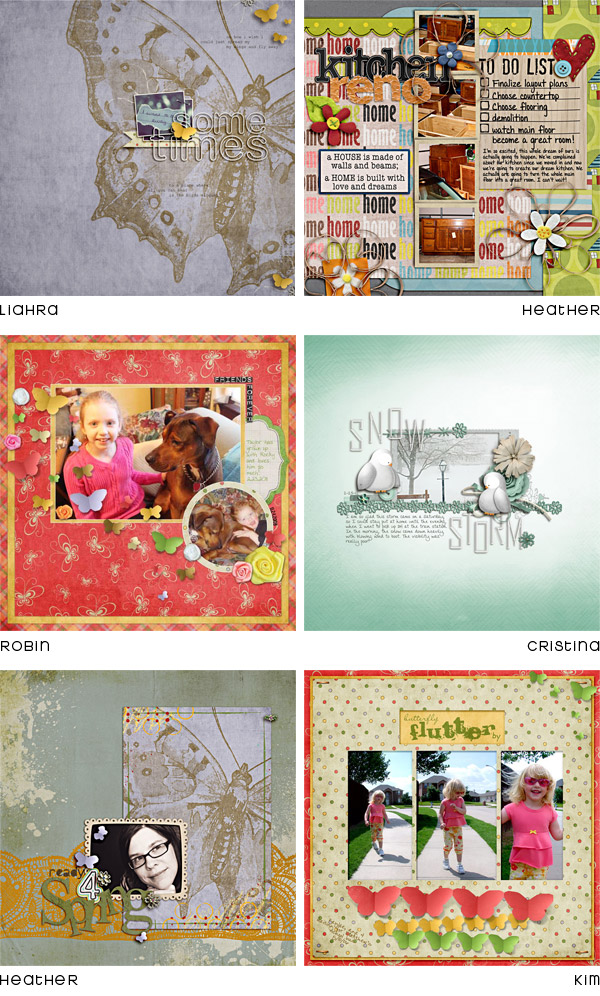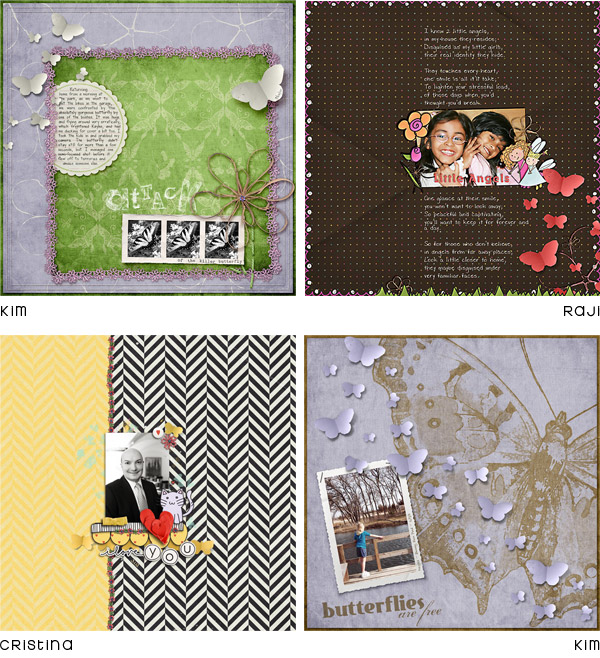 And a closer look and the newest layout I did with these about our Attack of the Killer Butterfly! ;)
Journaling: Returning home from a morning at the park, as we went to put the bikes in the garage, we were confronted by this absolutely gorgeous butterfly by one of the bushes. It was huge and flying around very erratically, which frightened Kaylee, and had me ducking for cover a bit too. I took the kids in and grabbed my camera. The butterfly didn't stay still for more than a few seconds, but I managed one semi-focused shot before it flew off to terrorize and amaze someone else. 7/25/06
- by Kim Jensen at The Lilypad –
flowers: Bitty Blingy Blooms, Ring Around the Rosie
papers: Butterfly Fields Papers
butterflies: Butterfly Fields Paper Butterflies
alpha: Rubdown {Alphabetic}
frame, stitching, journaling mat: Rhyme & Reason
- other –
fonts: Pea Cari & Pea BethC (Kevin & Amanda's Fonts for Peas), LD Remington Portable (Lettering Delights)
Hurry on over to The Lilypad now before this sale hops away! :)