50% off This Face and Appabet!
I have some fun element packs to show you for the "Something Old, Something New" sale today! Everything in the SOSN category is 50% off for one day only!
First up, "This Face", fun word art inspired by bookplates used to claim ownership of books. These "faceplates" will let you assign an owner to all of those happy (and not so happy) faces in your life. :) It comes in two versions, Doodled and Stamped. Or you can buy them both in the Bundle and save even more!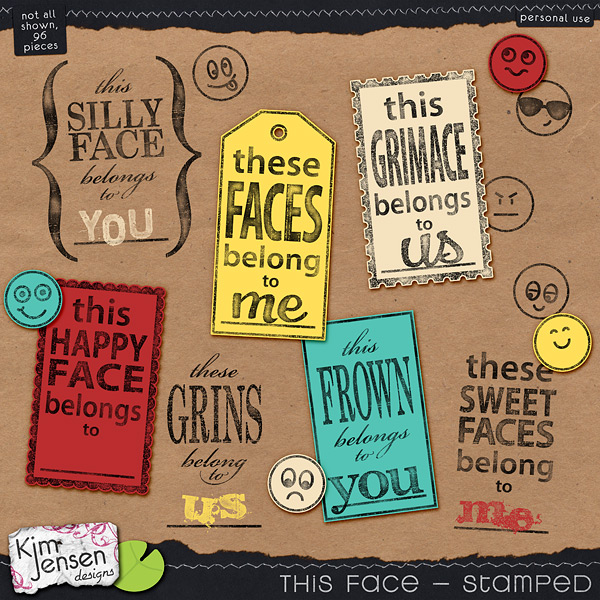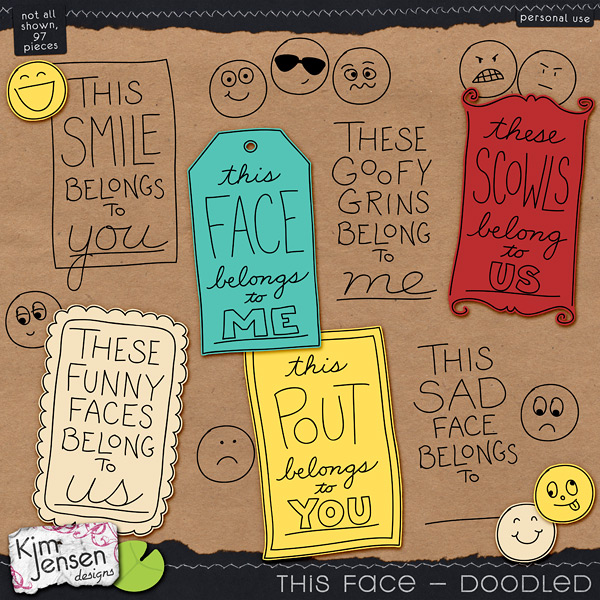 Next, a whimsical little set of 7 full alphas! Inspired by the app icons on all our favorite techno gadgets, it's "Appabet"!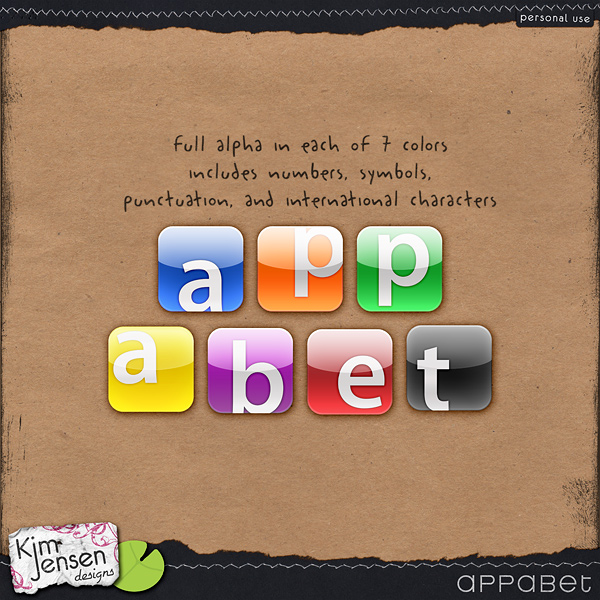 A few layouts from my CT and the Pollys (and me) using these and other Lilypad goodies!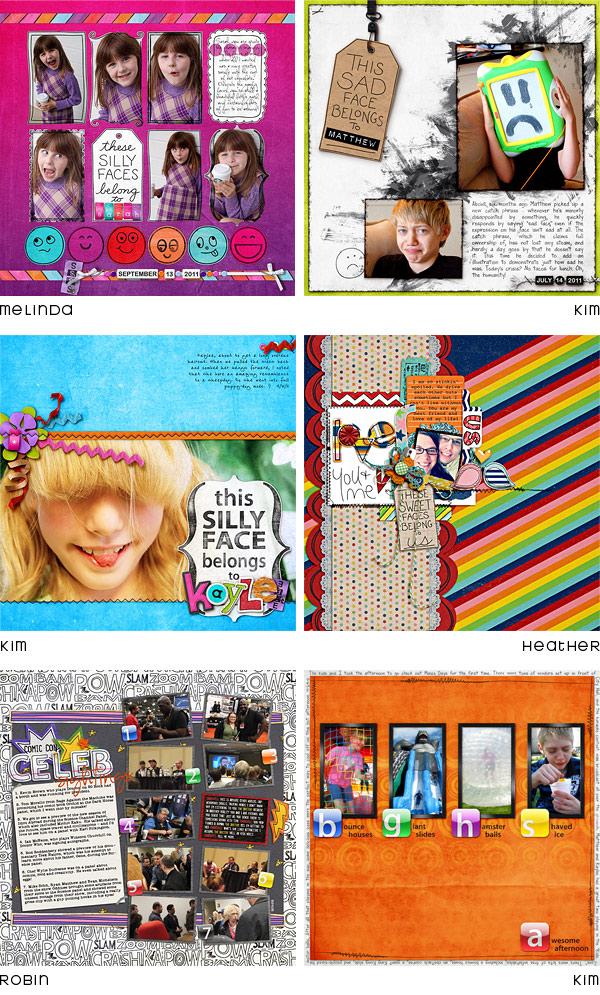 Hurry on over to The Lilypad now before this sale hops away! :)
Thanks for reading! Happy scrapping!