BYOC Time! Flowers and Alphas and Papers (and a Layout), Oh My!
It's BYOC time again! Today is the release of the April BYOC (Build Your Own Collab) and the store is bursting with fabulous coordinating products! Everything is 20% off this weekend, and the usual tiered extra discounts apply. The more you buy, the more you save! :)
I have three new products this time! First up is Zigzagged Paper Alpha, with wonderful texture and contrasting zigzag stitching! The full set comes in each of 6 colors for loads of mix and match possibilities!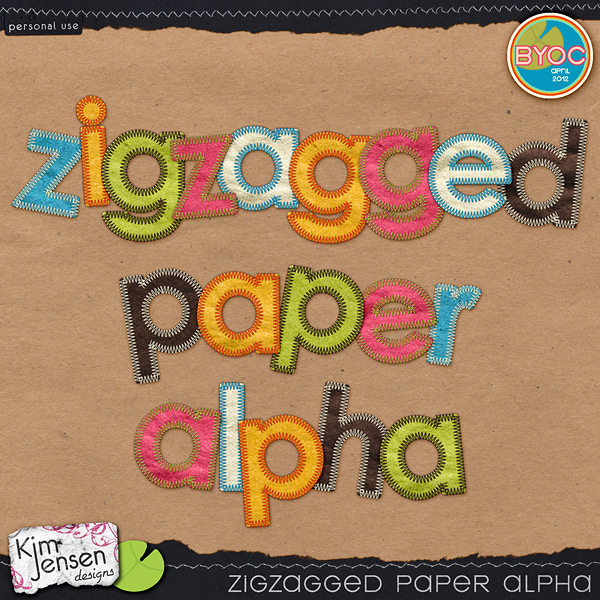 Next up is Bloomin' Stuffed, a whimsically funky set of flowers to add a little sass to your layouts! Eight handcrafted fabric blooms, stuffed to varying degrees of puffitude, in three variations each, plus four leaves, for a total of 28 pieces just stuffed full of fun!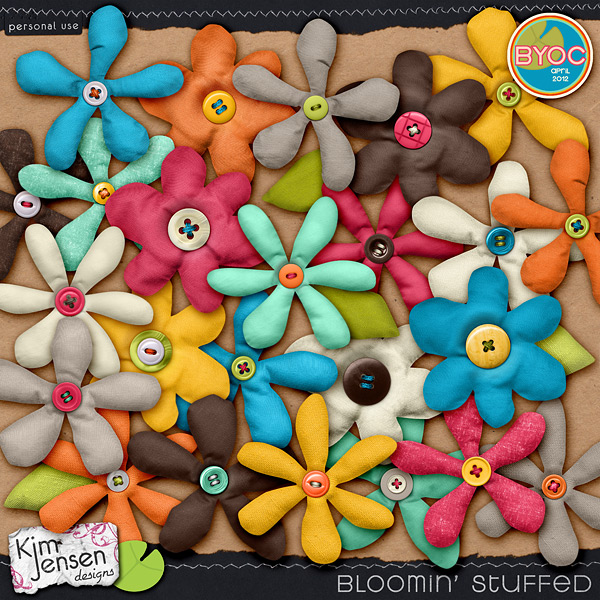 And finally, Dotrageous 1, sixteen outrageously dotty papers, with dots ranging in scale from ginormous to almost microscopic. From halftones to border/banded designs to traditional polka dots, bold to playful to demure – this pack has 'em all!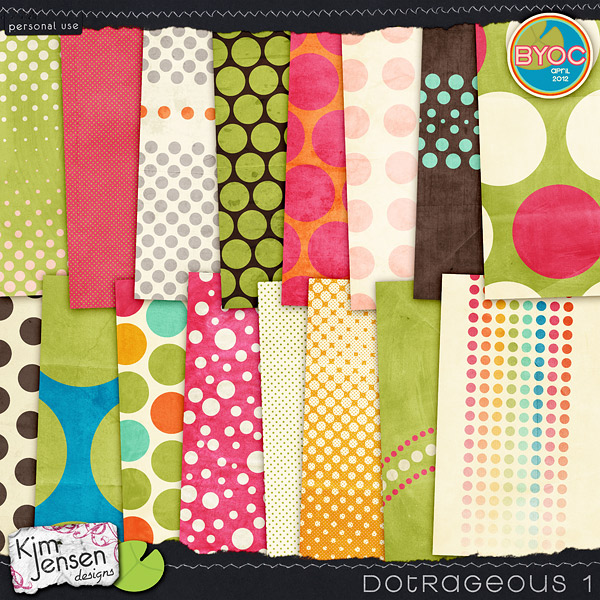 A little awesome BYOC inspiration...
And a closer look at my layout for my mom. :)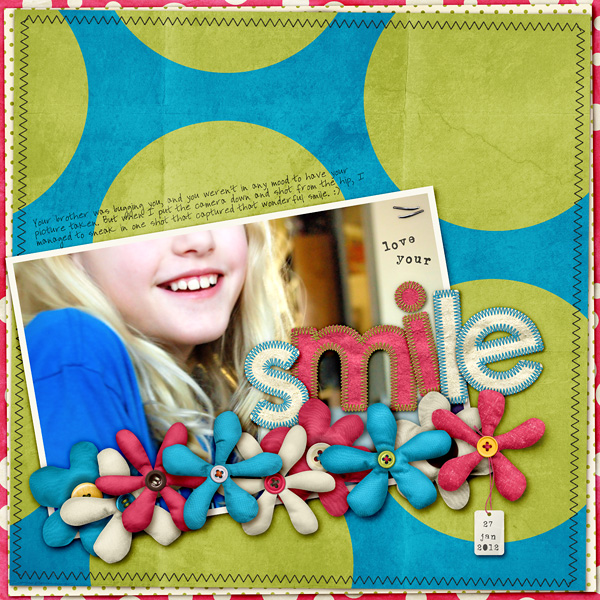 Journaling: Your brother was bugging you, and you weren't in any mood to have your picture taken. But when I put the camera down and shot from the hip, I managed to sneak in one shot that captured that wonderful smile. :)
- by Kim Jensen at The-Lilypad –
flowers: Bloomin' Stuffed, alpha: Zigzagged Paper Alpha, papers: Dotrageous 1
stitching, staples, tag: Springity Spring Elements
- other –
fonts: Pea Jessica (Kevin & Amanda's Fonts for Peas), LD Underwood Pica (Lettering Delights)
That's it for today! All the new BYOC products are so much fun!! Hop on over to The-Lilypad and stock up now! :)