50% off Cardboard Bits!
Hooray for "Something Old, Something New" sale day! Everything in the SOSN category is 50% off for one day only! This week I've brought back the remaining pieces of my Cardboard Bits series! Pick up Zig Zag Paper Chains, Jumbo Shapes, Sproingy, or Squashed on sale today only!

Cardboard Bits - Zig Zag Paper Chains are a whimsical part of the series, with paper mixed in for some extra zip! Inspired by those gum wrapper chains we made as kids, these pieces are made from hand cut cardboard backing paper, spiral notebook paper, and newspaper, all folded and woven into fun chains.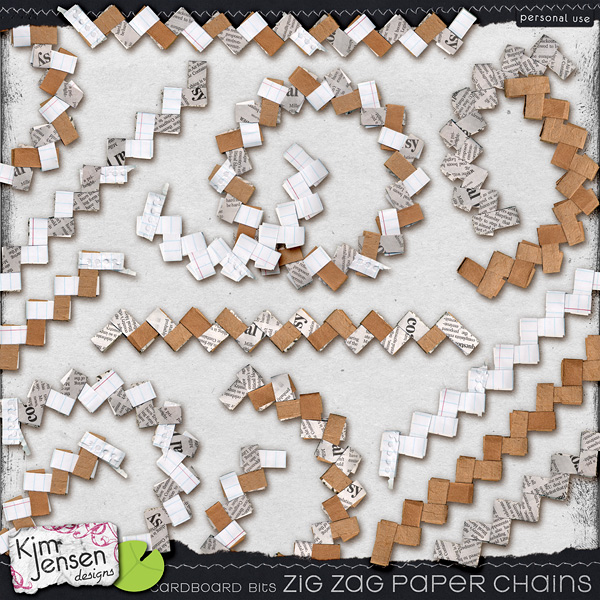 Hand cut and torn from various weights of corrugated cardboard, Cardboard Bits - Jumbo Shapes will add a fun and funky touch to any layout. Great for layering and adding loads of texture, or scale them down for a more subtle accent.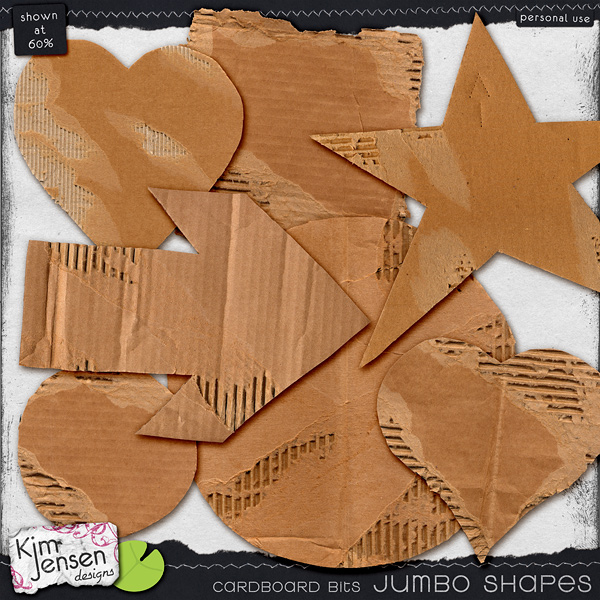 Hand cut and curled from corrugated cardboard backing paper, Cardboard Bits - Sproingy will add fun and funky dimension to any layout.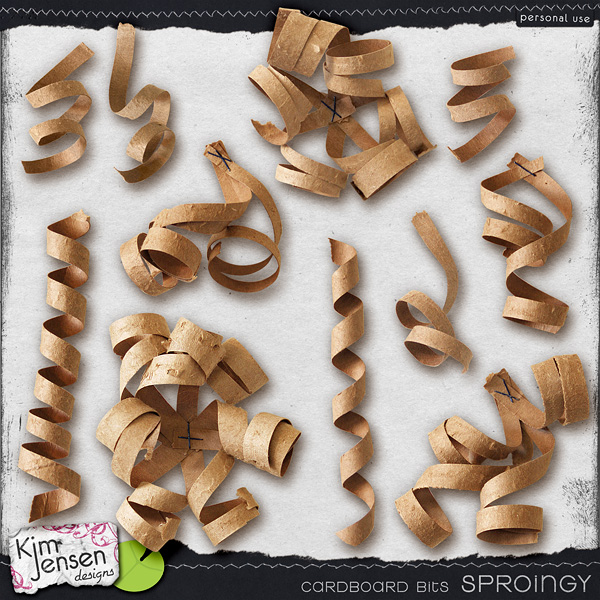 I love the dimension of Cardboard Bits - Sproingy, but got to thinking about what would happen if those curls were smushed in something like, oh, I don't know, say a heavy pile of scrapbooks. And so the logical outcome was Cardboard Bits - Squashed, the alternative for those who prefer a more realistic degree of flatness to their pages.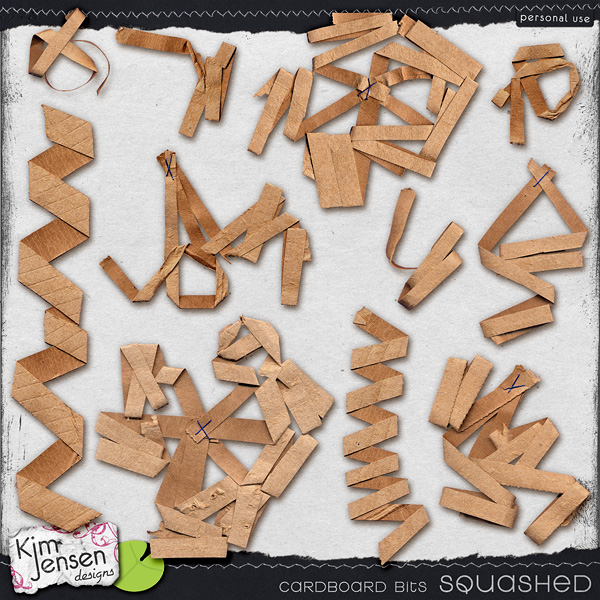 A few "Bits" of inspiration...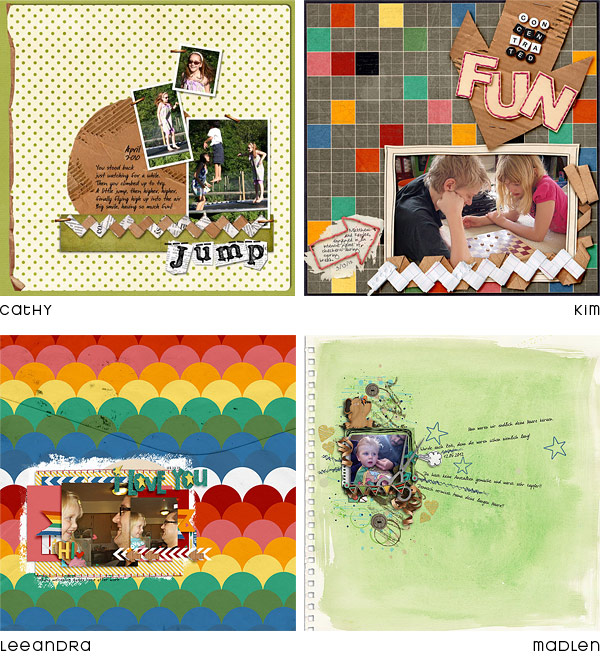 And don't forget my CT call! Deadline for applications is this Sunday! Full details are posted in the TLP forum. I can't wait to hear from you! :)

Hurry over and grab your Cardboard Bits before the sale ends!
Thanks for reading! Happy scrapping! :)