50% off Chalk Alphas today!
"Something Old, Something New" is here again! Everything in the SOSN category is 50% off for one day only! This week I have my Chalk Alpha sets! These four chunky bold alphas are loaded with dimension and character, each with layered strokes of three different colors.  Pick up your favorite – Bright, Black, Primary, or Pastel – or buy the Bundle and SAVE even more! On sale through Wednesday only!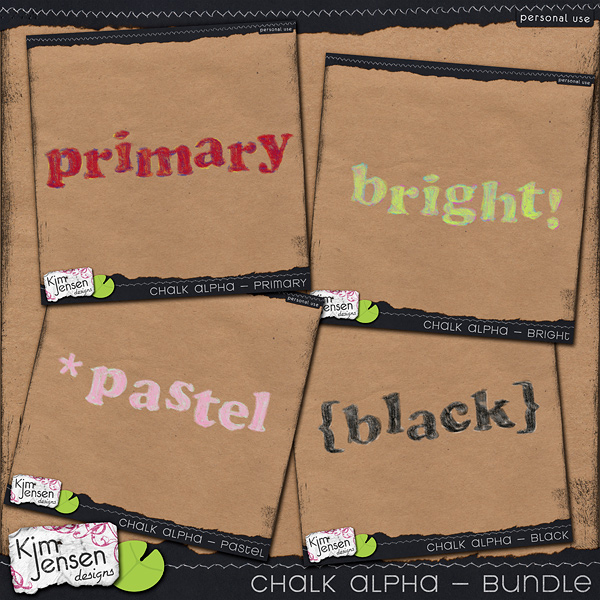 Some fun CT inspiration!
Hurry over now, before this sale hops away! :)
Thanks for reading! Happy scrapping!