New BYOC, Storewide Sale, and iNSD fun!!!
It's BYOC time again! Today is the release of the May BYOC (Build Your Own Collab) and the store is positively bursting at the seams with fabulous coordinating products!!! And in honor of iNSD,  there's a rockin' 30% off storewide this weekend, including the BYOC, and there are tiered extra discounts on the BYOC! The more you buy, the more you save! :)

I have three fun new products! Eclectomania 1 is a wonderfully funky set of papers with 10 beautifully textured solids and 12 eclectic patterns from florals to geometrics.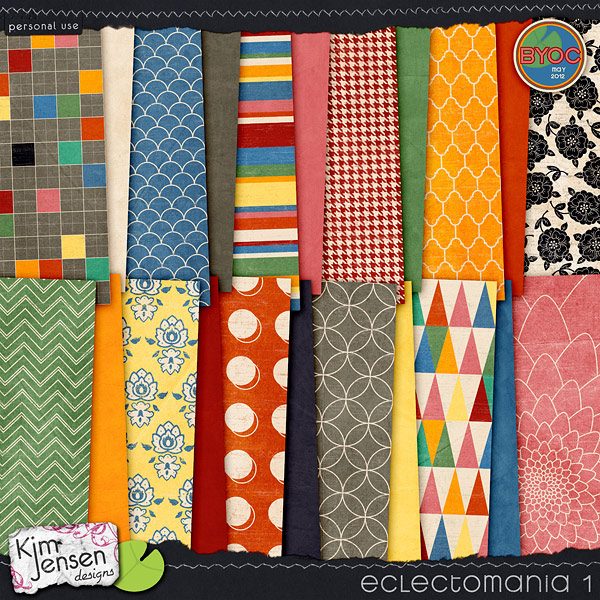 Next up, it's Frame-O-Mania! 12 doodled frames, each available as just the lines, and also matted on lightly textured cream paper. Or use the matted pieces as clipping masks for your own papers and layer the lines on top!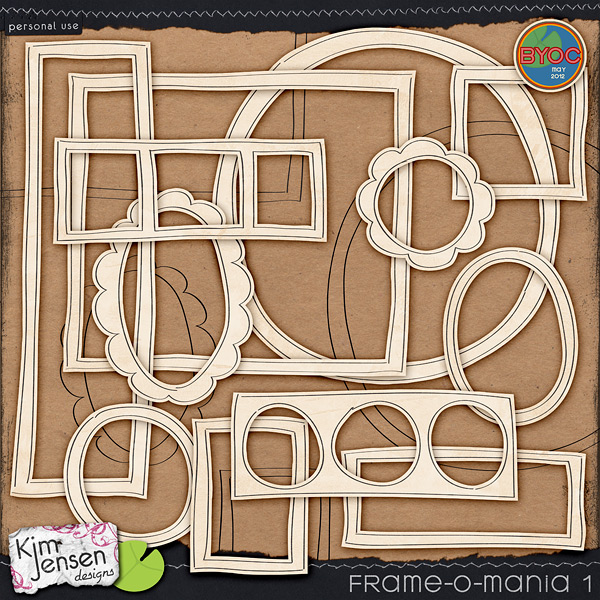 Some fonts include dingbats, and now your layouts can have Stringbats! They're fun hand-stitched yarn shapes to add a touch of whimsical crafty flair!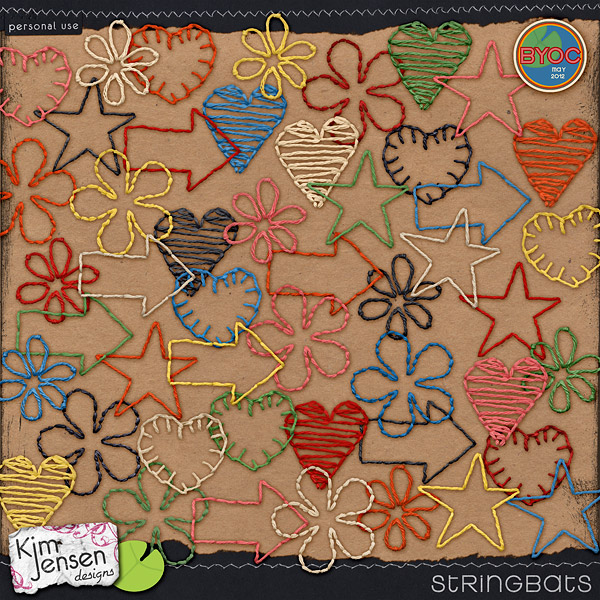 My CT and the Pollys really went to town with this BYOC! Here is just a small sample of the awesome BYOC inspiration...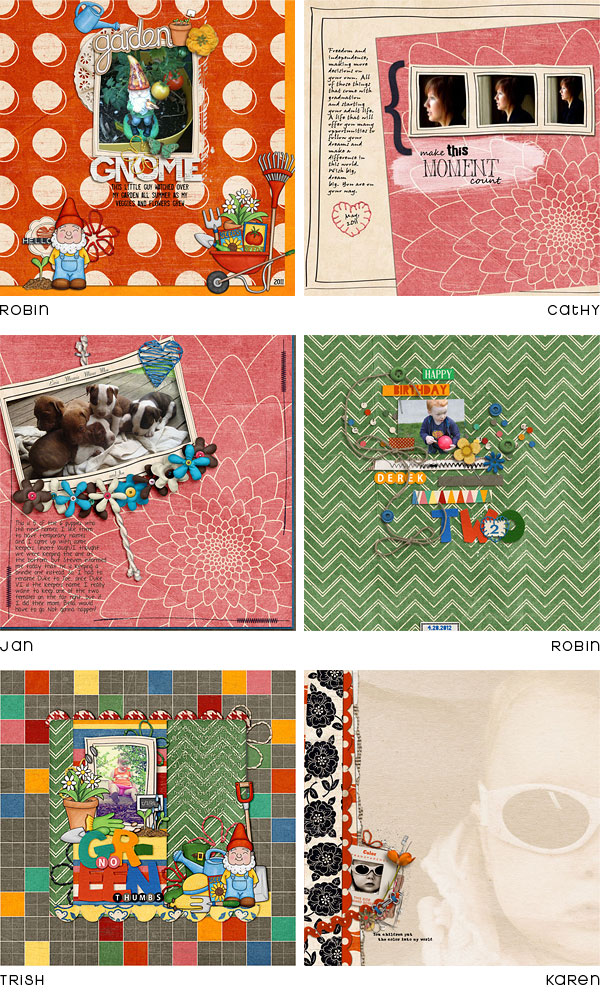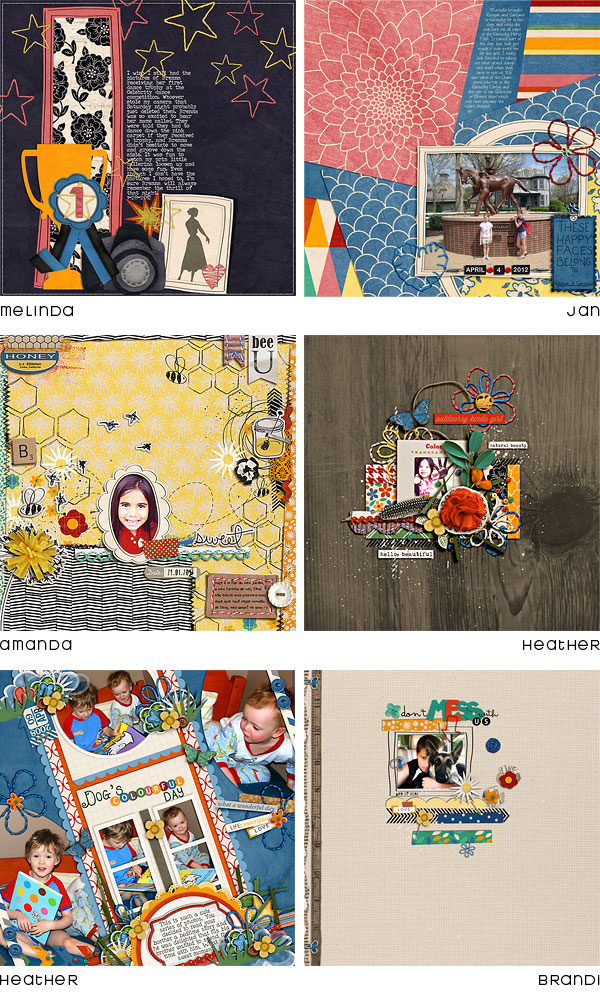 But wait! There's more! (I've always wanted to say that!) How about an awesome free with purchase kit and games, and chats, and challenges! Check out all the fabulous iNSD activities in the forum!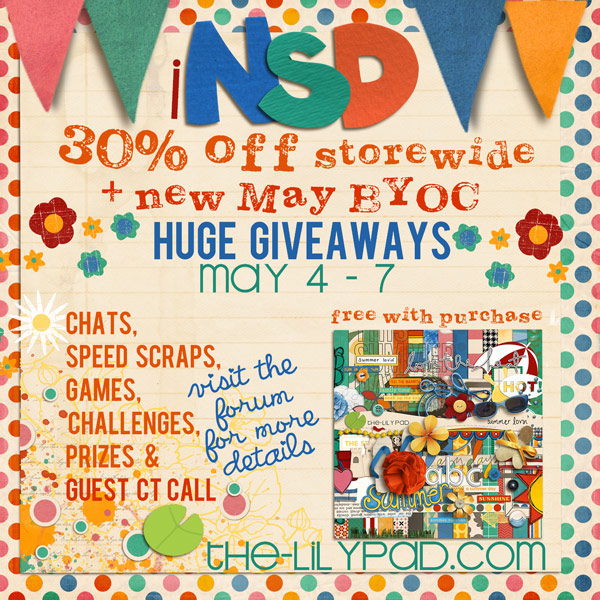 So much fun!! Hop on over to The-Lilypad now! :)