50% Off Tags!
It's Wednesday, and that means "Something Old, Something New" is here again! Everything in the SOSN category is 50% off for one day only! This week I have a rerelease of an old favorite tag set! For some reason, I've always been intrigued by tags. This is a fun little collection of a few I had gathered over time. Tag 'n Taggage includes 8 unique tags, from dry cleaning tags to valet key tags to clothing labels, and even a playing card on a badge holder, all with fun extra details! Perfect for layering in all your layouts. On sale through today only!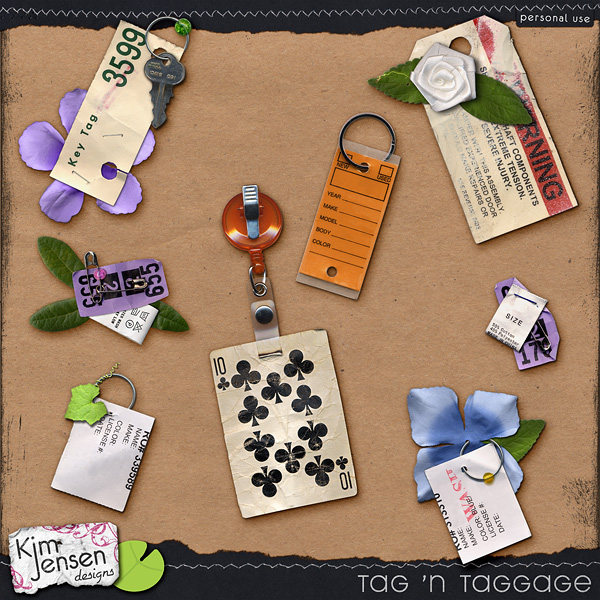 Some fun CT inspiration!
Hurry over now, before this sale hops away! :)
Thanks for reading! Happy scrapping!