Awesome Collab 50% off today only!
It's "Something Old, Something New" time again, and the astounding Kate Hadfield and I are featuring one of my favoritest kits ever! Audaciously Awesome is rockin' out with all kinds of amazingness for your awesome girl power layouts and projects! And it's 50% off today only!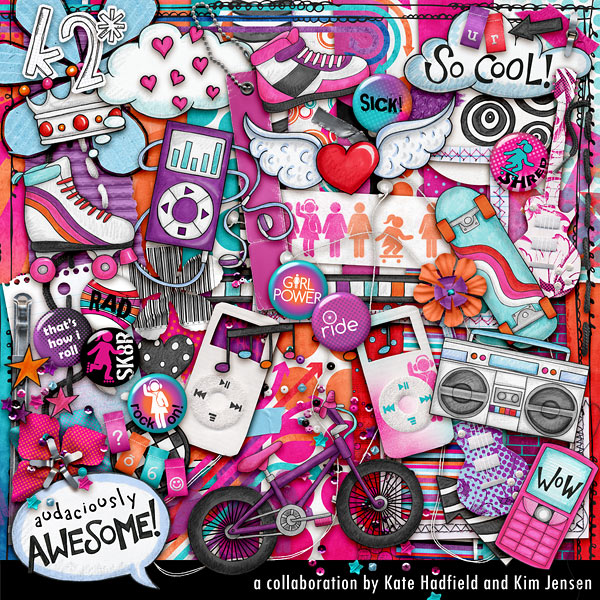 Some audacious inspiration from my creative team and the Pollywogs!
Hurry over to The Lilypad and get Audaciously Awesome today!!
Thanks for reading! Happy scrapping!