Pumpkins 50% off! And a little Gift!
I can't believe October is here already! I took my daughter to pick out her Halloween costume this weekend, and pumpkins were everywhere! So in that spirit, I've brought back my Pick a Pumpkin elements and Pumpkin Kraft papers for this week's SOSN! Everything in the SOSN category is 50% off for one day only, no coupon necessary!
Make sure you read all the way through, because there's also a little gift for you at the bottom! :)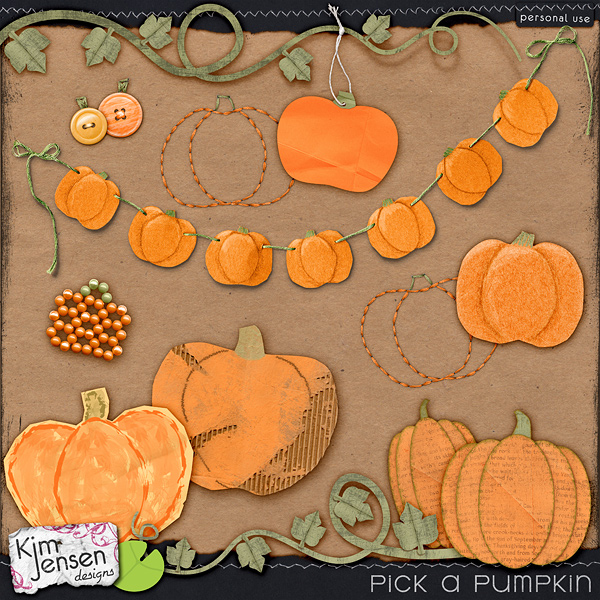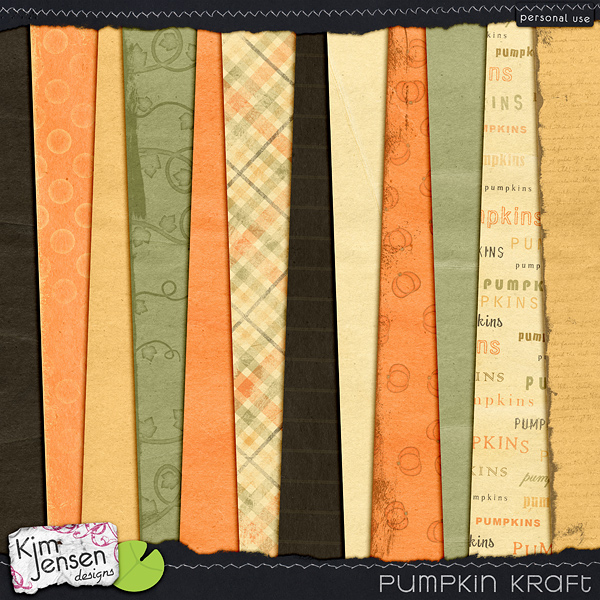 A little pumpkinspiration (heehee) from my creative team and the Pollywogs! :)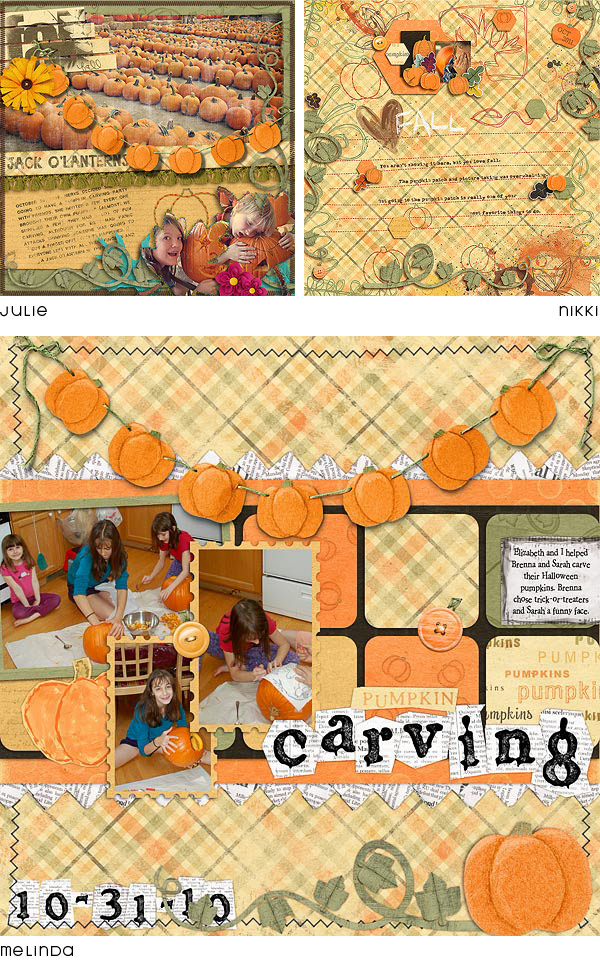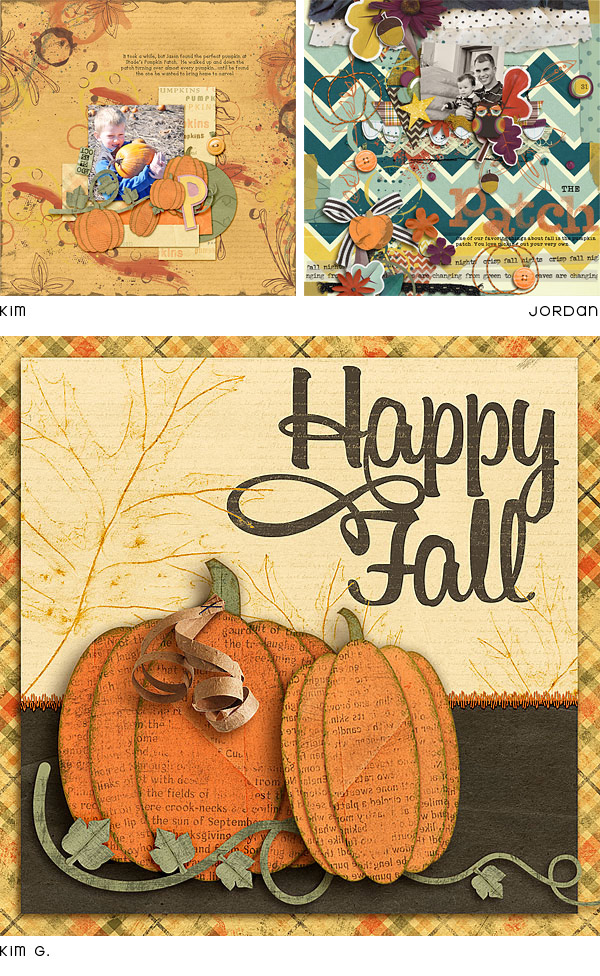 And finally... my awesome creative team member, Jenn (jennv), made these fun pumpkin cards to use on her Project Life pages, and she generously offered to let me share them with all of you!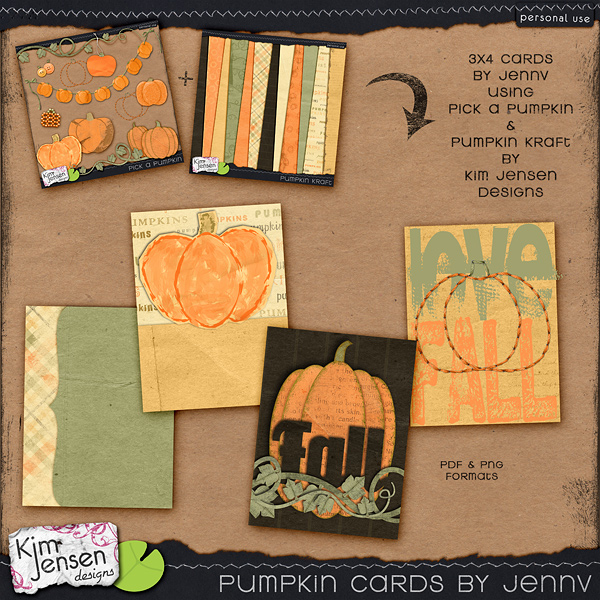 Click here to download the cards in PDF and PNG formats, and then pop on over to my shop to pick up Pick a Pumpkin and Pumpkin Kraft today! Hurry over now, before this sale hops away! :)
Thanks for reading! Happy scrapping!