I'm Sketchy & Temperamental & Knotty! It's BYOC time again!
BYOC time is here again! I'm in love with the funky artsy colors we used this month! It's all on SALE at 20% off this weekend only, and the more you buy, the more you save!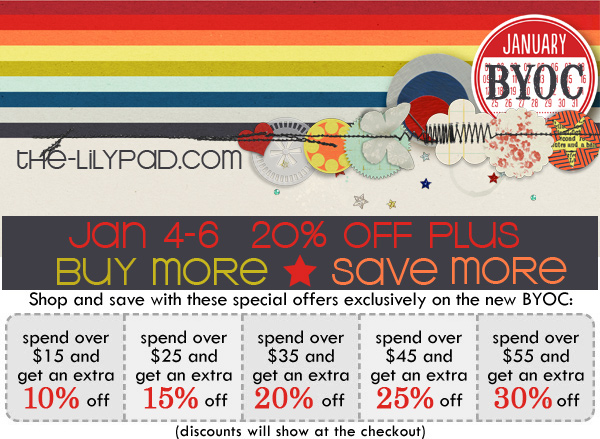 I have three unique products in this month's collection! First up are my Temperamental Painted Papers – 12 hand-painted papers to add a grungy artistic feel to your pages. Dry brushed and smooth, layered with tissue, or just plain crumpled, these papers have loads of touchable-looking texture!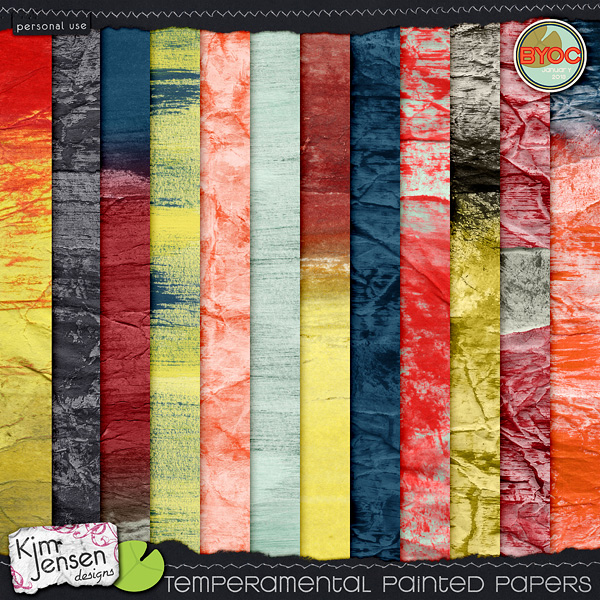 Next up is Sketchy Characters! This hand-sketched ink alpha is loaded with casual charm! Sketchy Characters includes a-z (lowercase only), 0-9, punctuation, symbols, and international characters – 61 pieces in all! Provided as black PNGs and an abr file.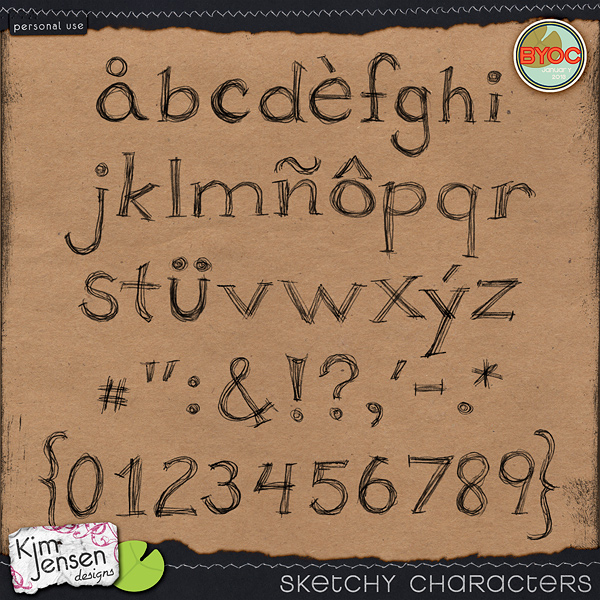 And finally, Knotty Bits! Fun little snips of ribbon, cord, twill, and string, each knotted and ready to add a wonderful touch of dimension! Knotty bits includes 17 unique knots in 4 variations each, for a total of 68 pieces!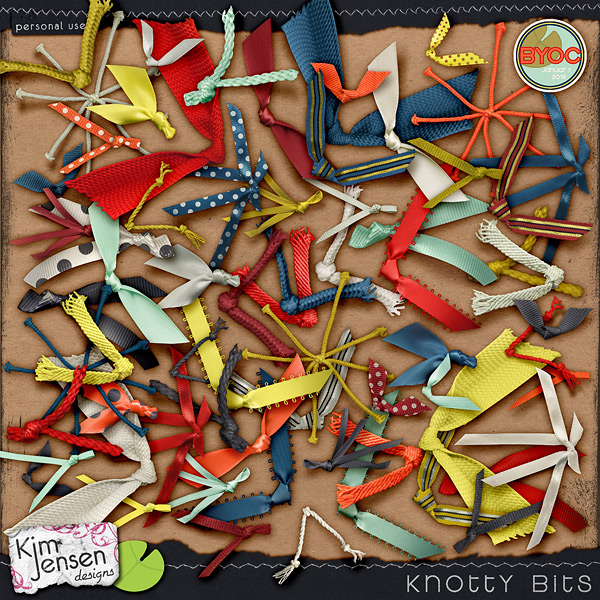 Here's a little taste of amazing inspiration from my creative team and the Pollywogs using these and other BYOC goodies...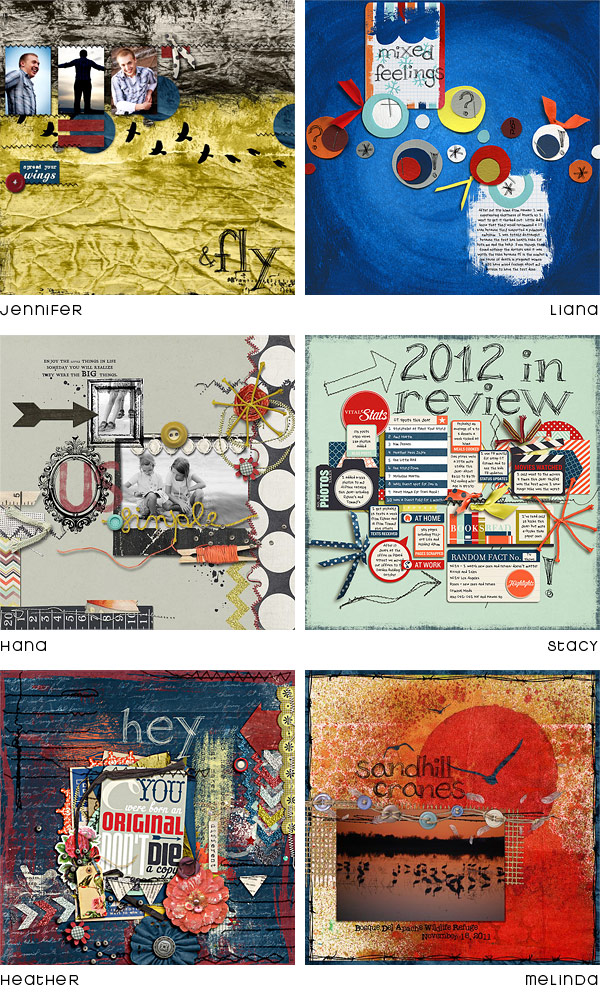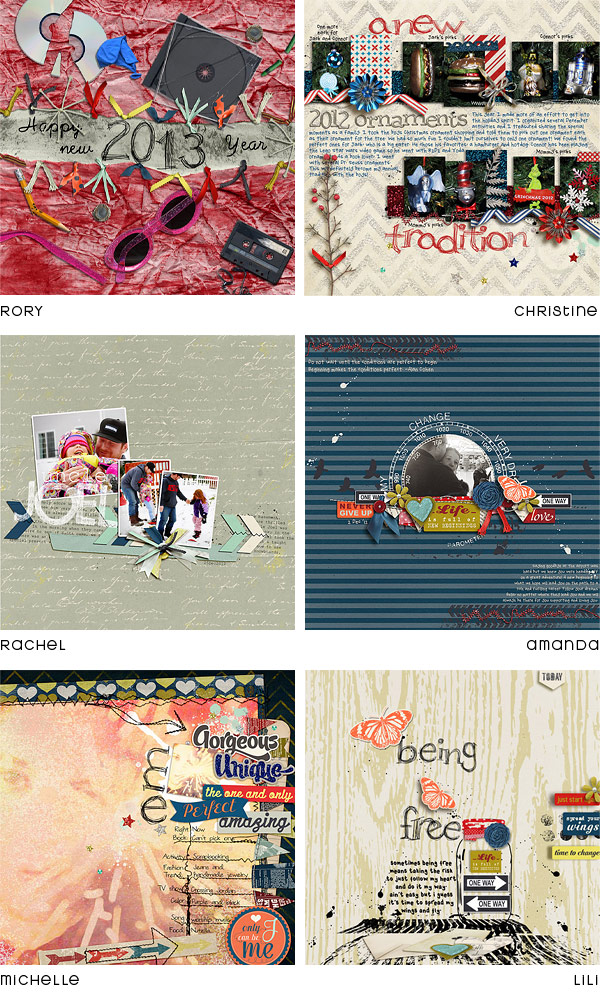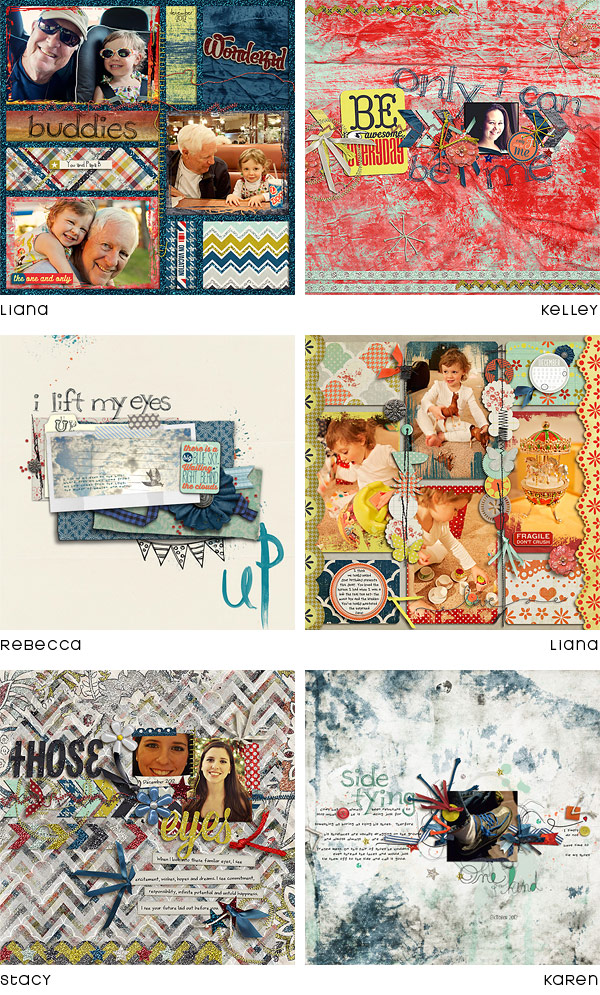 Hurry over to my shop and get your BYOC wonderfulness now! :)