Party Time! The Lilypad is 6!
Happy 6th Birthday to The Lilypad!! We're celebrating  in a big way! There are games and challenges and, of course, a SALE!! Everything is 30% off now through Monday!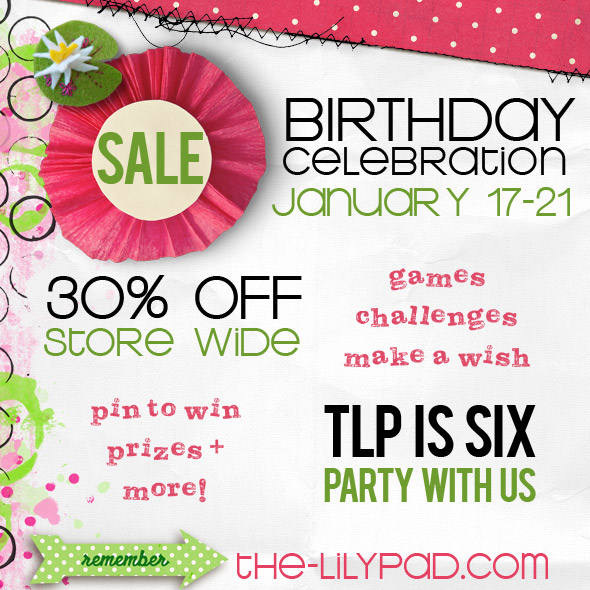 Make sure to stop by the special Hoppy Birthday Forum and check out all the fun! There's even a chance to win one of your favorites from my shop – just post a comment in my thread  to Make a Wish!
Come on over and join the celebration now! :)