So much excitement today!! Last year I had my first ever CT call, and now I'm ready to take on my first ever guests! :)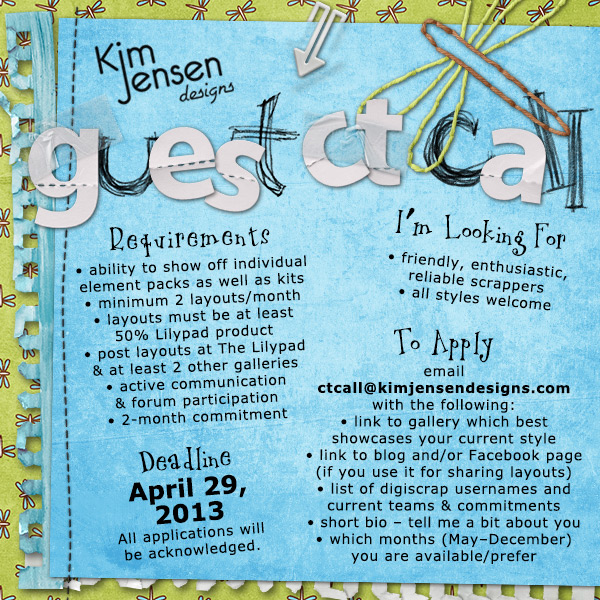 I'm Looking For
• friendly, enthusiastic, reliable scrappers
• all styles welcome
Requirements
• ability to show off individual element packs as well as kits
• minimum 2 layouts/month
• layouts must be at least 50% Lilypad product
• post layouts at The Lilypad & at least 2 other galleries
• active communication & forum participation
• 2-month commitment
To Apply
email ctcall@kimjensendesigns.com with the following:
• link to gallery which best showcases your current style
• link to blog and/or Facebook page (if you use it for sharing layouts)
• list of digiscrap usernames and current teams & commitments
• short bio – tell me a bit about you
• which months (May–December) you are available/prefer
Deadline
April 29, 2013
All applications will be acknowledged.
Can't wait to hear from you! :)
Next up, are you ready to Jump for Joy? The Lilypad designers have created a huge + free collab kit for you. To build the kit, simply follow the Facebook hop that starts on The Lilypad's Facebook page. Like each designer along the way to receive their contribution. We're sure this gorgeous kit really will have you jumping for joy.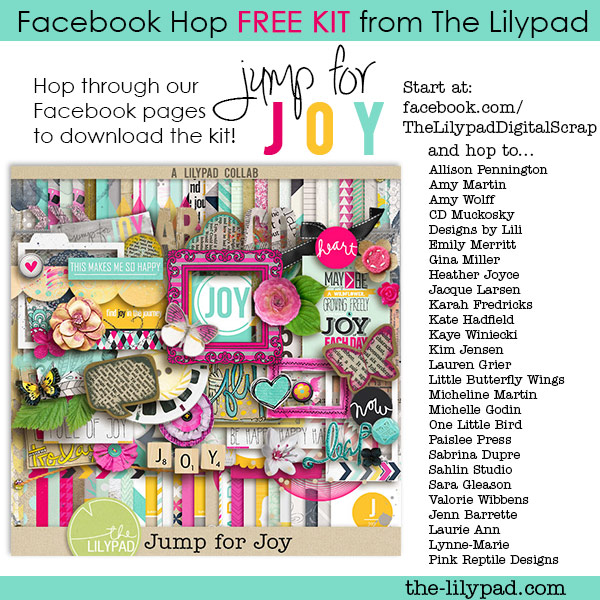 And here's a look at my part ...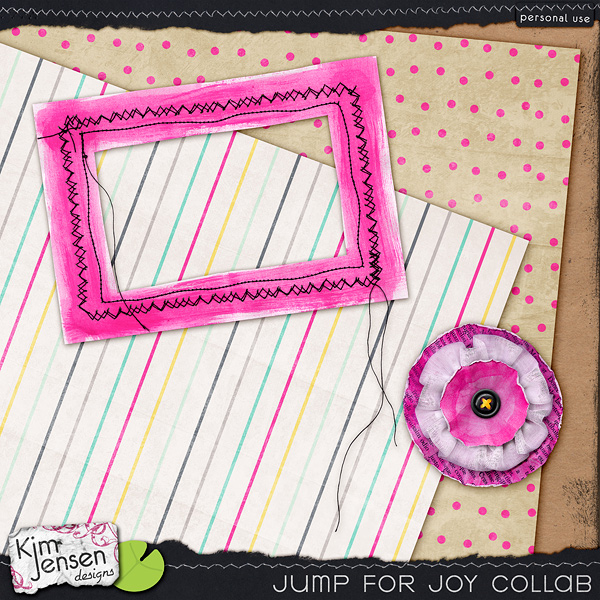 Happy hopping and don't forget to apply! :)