Spring Fun! The April BYOC is here!
April's BYOC is full of springtime fun!! It's all on SALE at 20% off this weekend only, and the more you buy, the more you save!
I have two fun new packs in this month's collection! First up, Stringbats 4, with a little string for your spring! These fun hand-stitched yarn shapes will add a touch of whimsical crafty flair to your pages!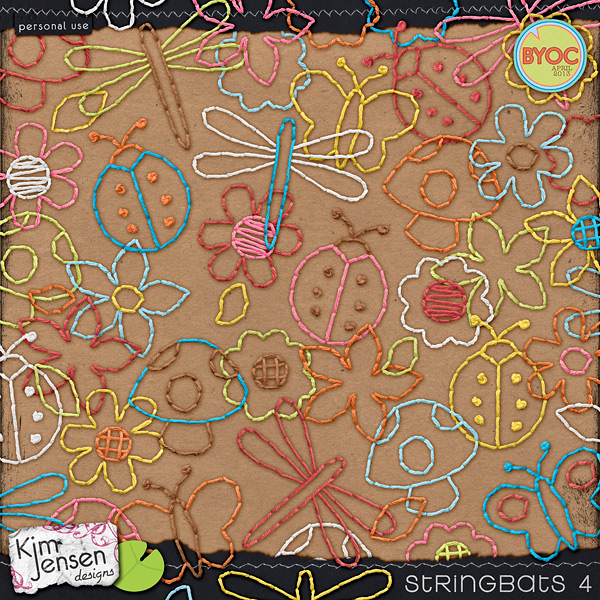 Spring Romp includes 8 whimsical doodled papers and 9 beautifully textured solids, all soaked with bright sunny spring color! :)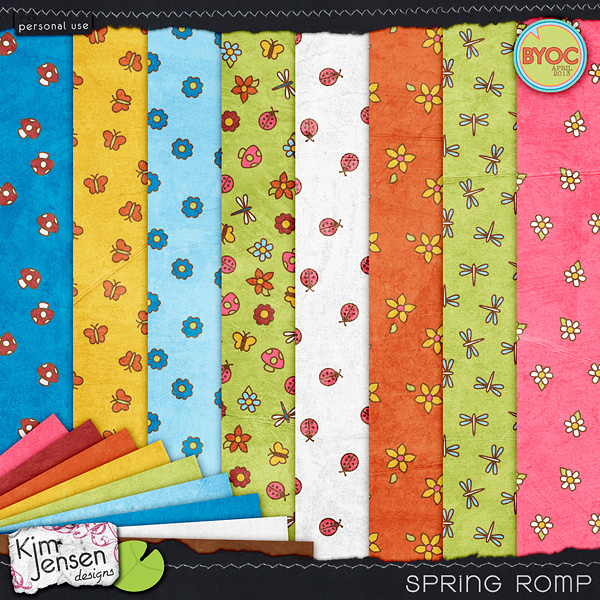 A little awesomeness from my creative team and the Pollywogs using these and other BYOC goodies...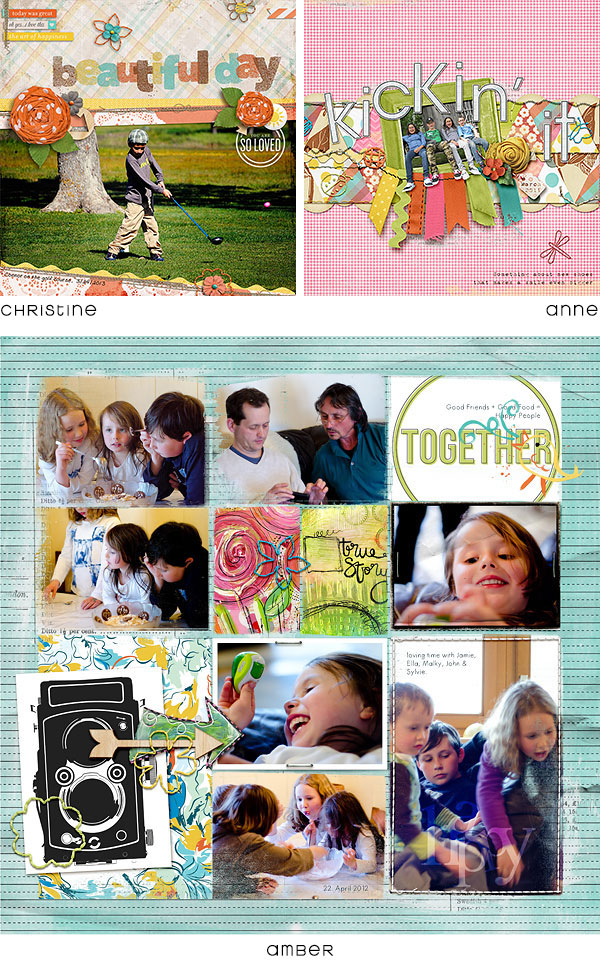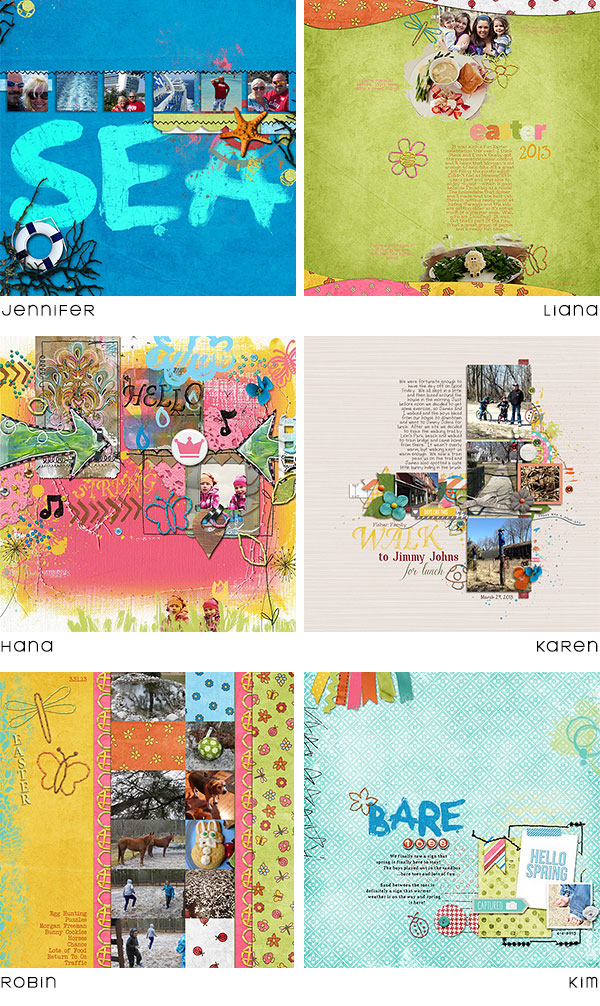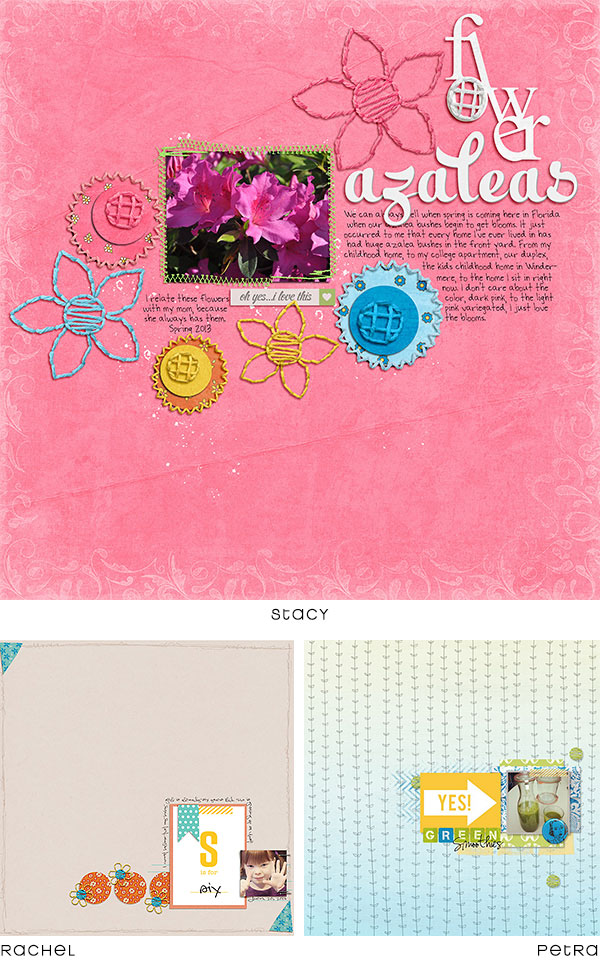 And I scrapped too! Go me! LOL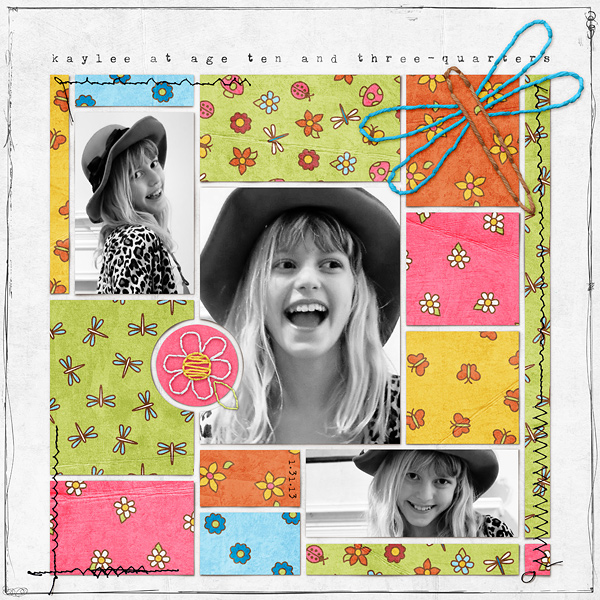 Scraplift of 3littleks Bath Fun for the April Scraplift Challenge. Just some fun shots of DD being silly. :)
- All available at The-Lilypad -
papers: Spring Romp by Kim Jensen
stitched shapes: Stringbats 4 by Kim Jensen
machine stitching: Needed More Stitching by Amy Martin
border: All Scratched Up by One Little Bird
font: The Dry Ribbon by Heather Joyce
Hurry over to my shop and get your BYOC wonderfulness now!
Thanks for reading! Happy scrapping!