BYOC Fiesta! And iNSD Fun!
It's almost interNational Scrapbooking Day! The Lilypad is celebrating with a storewide SALE!And there's all kinds of iNSD fun already happening over in the forums, including a chance to win a product of your choice from my store! But hurry, entries must be posted by Saturday! 
To add even more excitement to all of this hubbub, it's also BYOC time again, with terrific discounts on those items, on top of the already fabulous 30% off sale!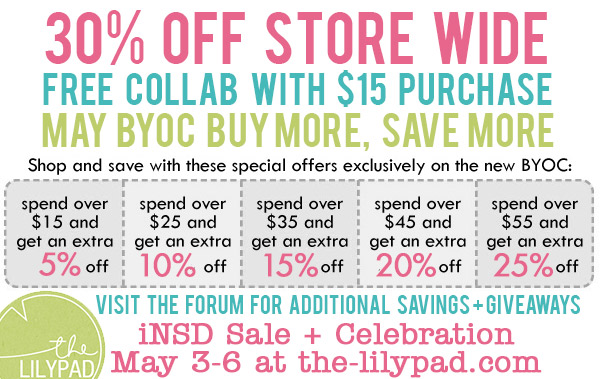 May's BYOC is one of the most diverse I think I've seen! There's something for everyone! :)
This month I have a paper pack and coordinating flower pack! Fiesta Florals are full of vibrantly colorful fun! This pack includes 12 slightly worn geometric floral prints and 8 beautifully textured solids.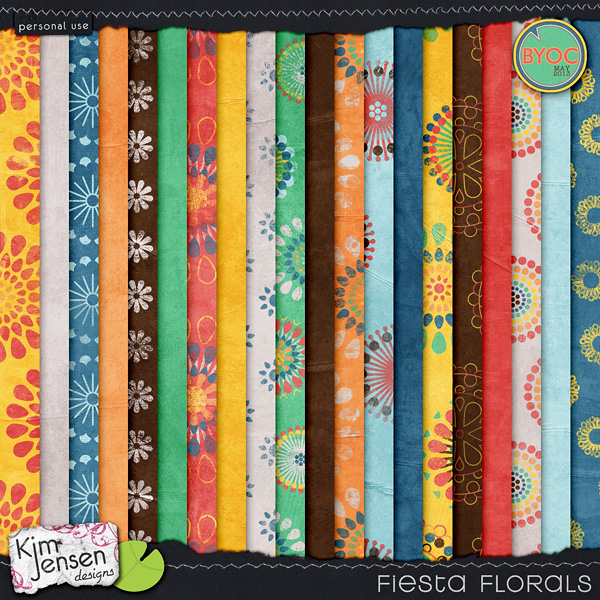 Bloomin' Fiesta is here and ready to add a festive touch to your pages! Shown at 50% in the preview, these grande geometric stitched flowers are full of color and fun! Use them big for a bold statement, or scale them down for a more subtle accent. Each of the five designs is provided in a multi-color version and 8 solid colors, both as open stitching and filled with a contrasting color felt. Layer them for even more possibilities! 90 pieces in all!!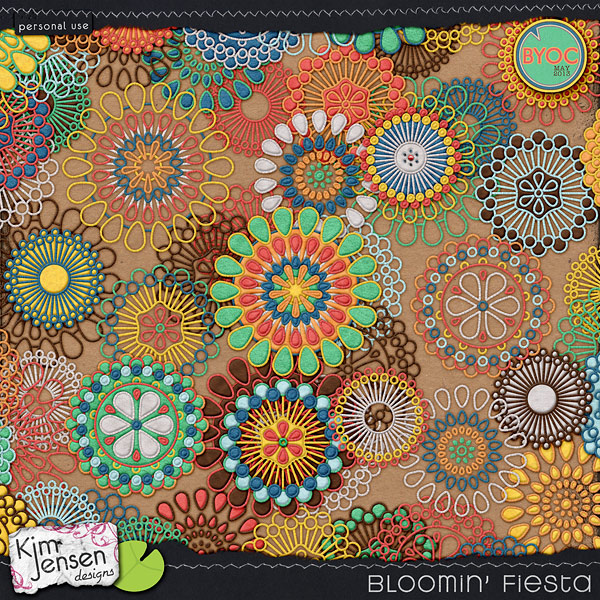 Before we get to the inspiration, I want to thank everyone who applied to my Guest CT call and welcome these amazing ladies to my team!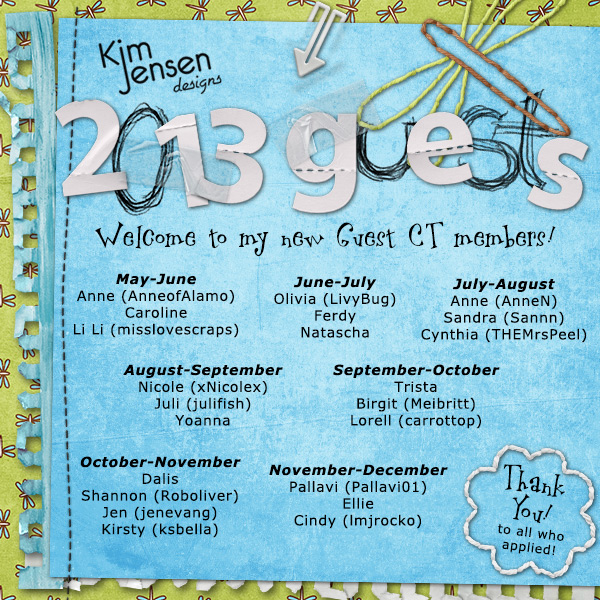 And now a little awesomeness from my creative team, including a couple of those first guests who jumped right in, showing off not only their fabulous scraptitude, but also their speed, as I was rather last-minute in finishing my products!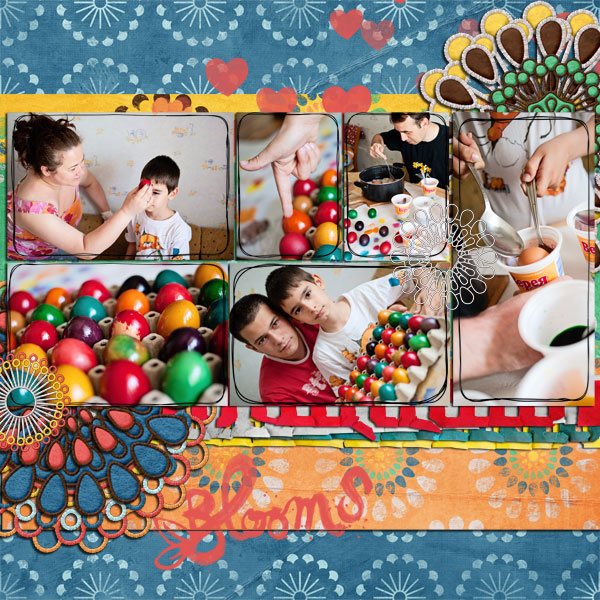 Layout by Iva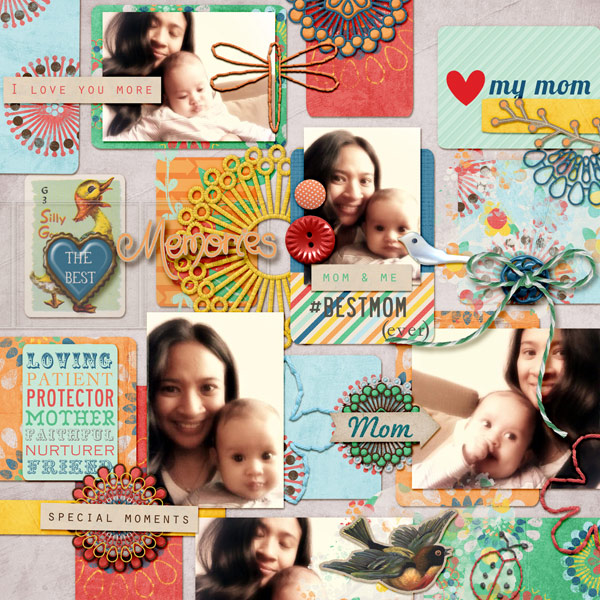 Layout by Li Li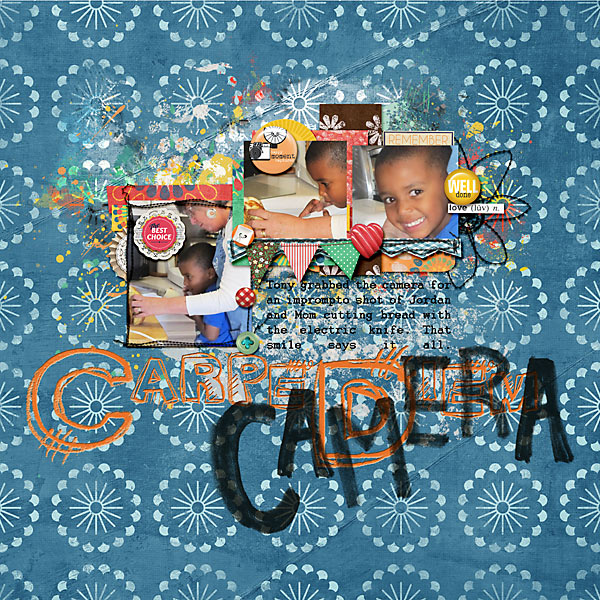 Layout by Anne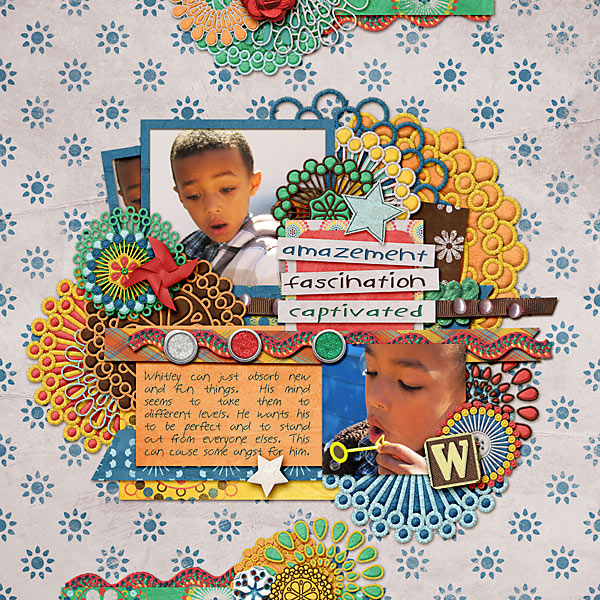 Another by Anne :)
Sale ends Monday! Hop on over to The Lilypad and get your Fiesta on today!! :)
Thanks for reading! Happy scrapping! :)