Free Luggage Today! And More News from Kim Jensen Designs!
Hi there! Can you believe it's August already?! My kids still have a few weeks of summer break left, but the time is zooming by!
Have you been following all the Ultimate Vacation fun at The Lilypad?! Today is my turn! I got a little carried away creating, and have a bit of excess baggage! ;) Luggage Lover is FREE today only, so go grab it now!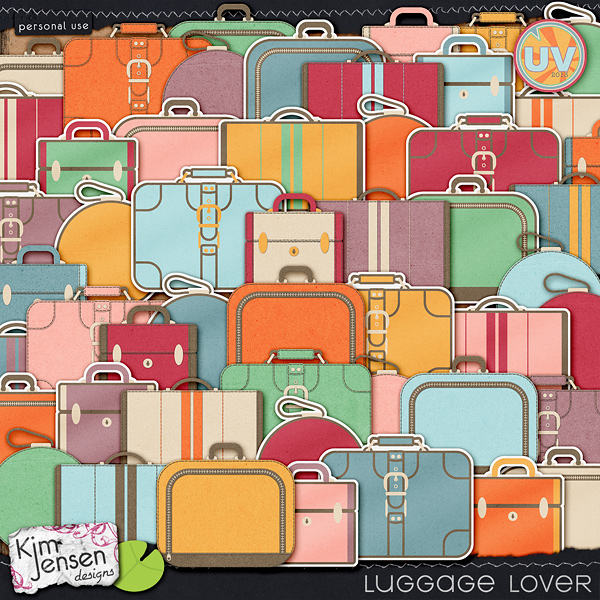 Also debuting today, I'm an August sponsor at Scrap Stacks! You can get my new kit, The Key to Happiness, as part of their August Scrap Pack – unique products from four designers for one amazingly low price! I will have a feature on their blog a bit later this month, but the whole pack is already on sale now!
Finally, I'll be back very soon with a full reveal, but I wanted to share a little sneak peek of my August BYOC products with you. My creative team and the Pollywogs have been knocking my socks off with their amazing pages, and I can't wait to be able to show you more!

Thanks for reading! Happy scrapping!