Lush and Woody! It's BYOC time again!
I'm back, as promised! Did you miss me? ;)  The BYOC is now up, and it's amazing!  It's on SALE at 20% off this weekend only, and the more you buy, the more you save!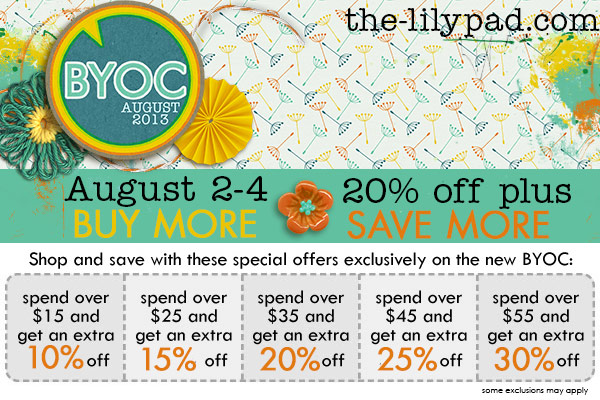 I have two fun and rather bold products in this month's collection. :) First up, Bloomin' Lush! Handmade paper flowers to add a lush pop of dimension and color to your pages!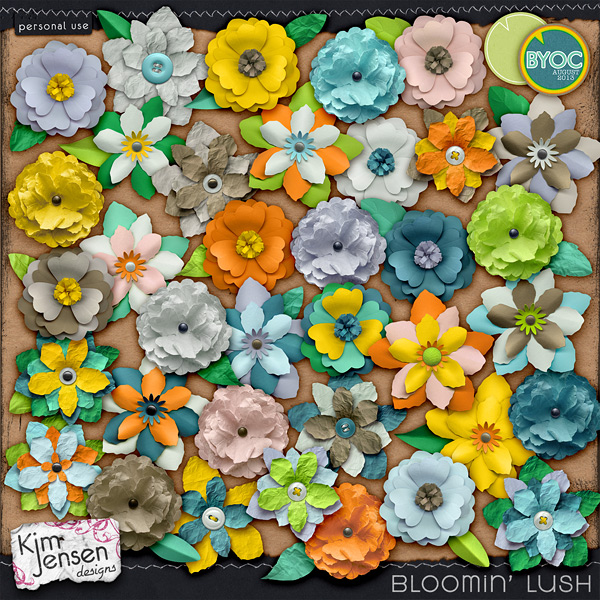 Next, these wood background papers aren't afraid to go a little Against the Grain. Traditional neutrals, soft muted tones, and rich bright colors. Bare wood and roughly painted. Natural and decidedly unnatural. This pack will add a uniquely textural feel to any page.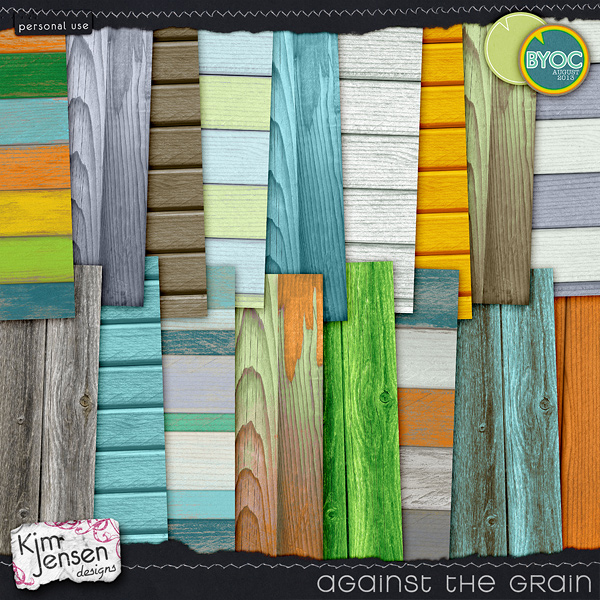 A small sampling of the amazing pages put together by my creative team and the Pollywogs using these and other BYOC goodies...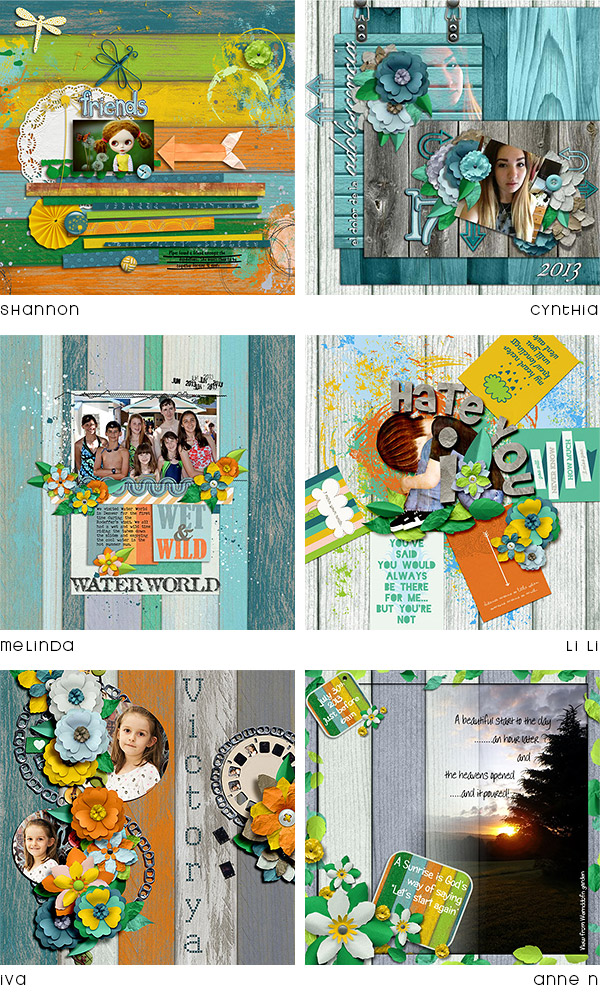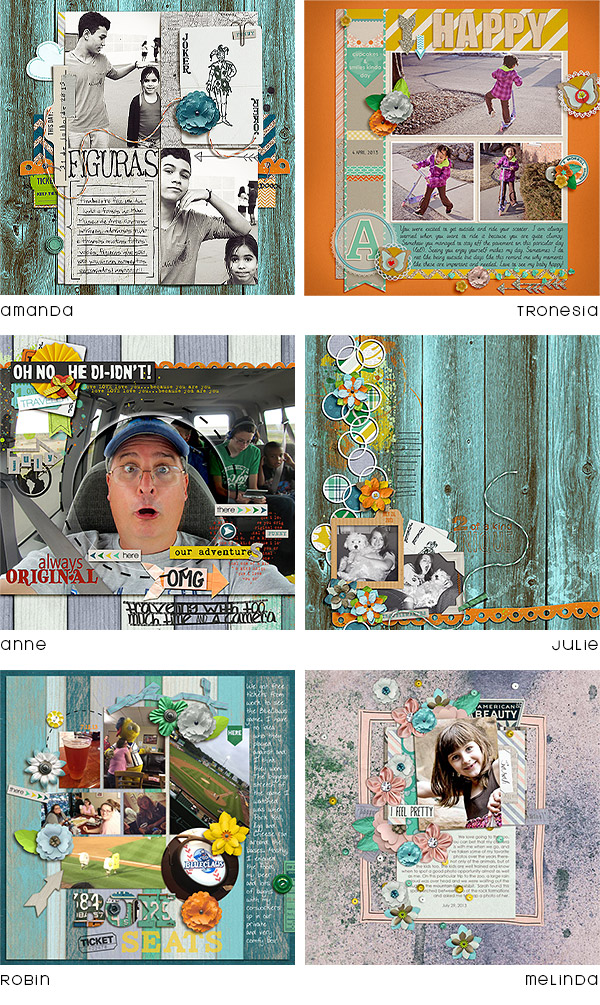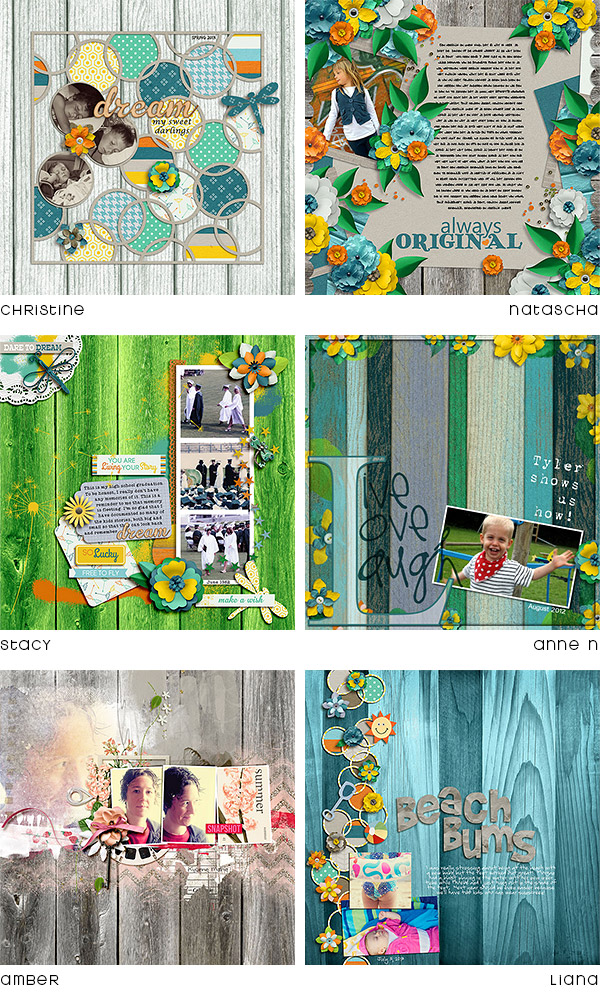 Hurry over to my shop and get your BYOC wonderfulness now! :)