Got sun? Clouds? Rain? Snow? Get Stringbats!
It's Friday! The 13th! Cue the ominous sound effects! ;)  Are you superstitious? I'm really not, but I don't like to push my luck... just in case. :)
This week I have a fun new batch of Stringbats in the shop! The set has a weather theme, but can be used with a wide variety of subjects! Stringbats 5 includes clouds, lightning, a moon, a rainbow, raindrops, snowflakes, stars, suns, and swirls of wind – 47 pieces in all!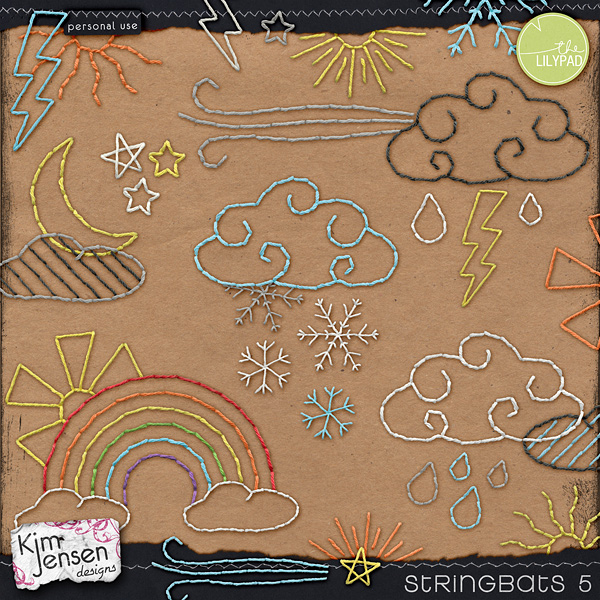 Some wonderful Stringbat inspiration from my creative team and the Pollywogs! I love the variety in the way they used them!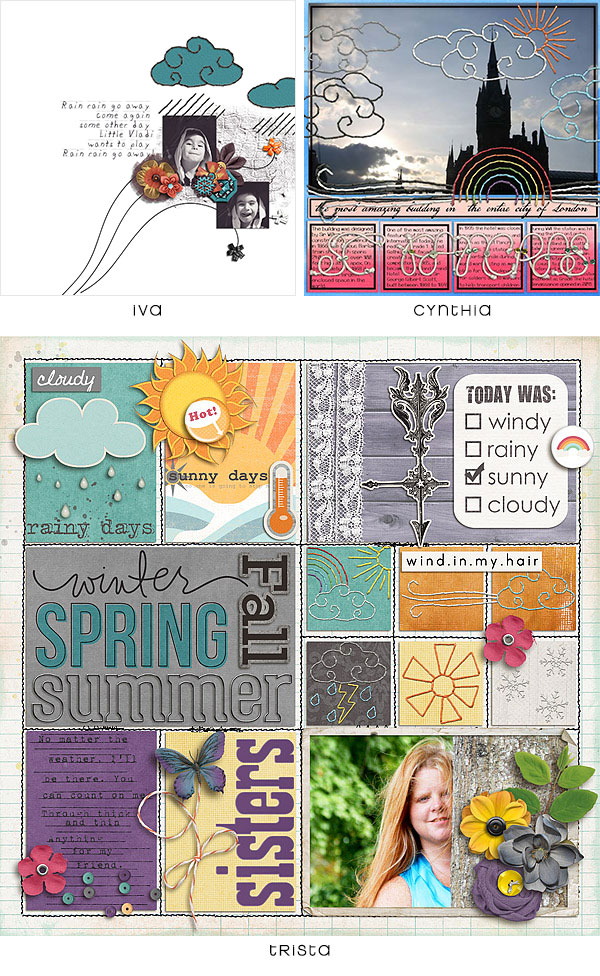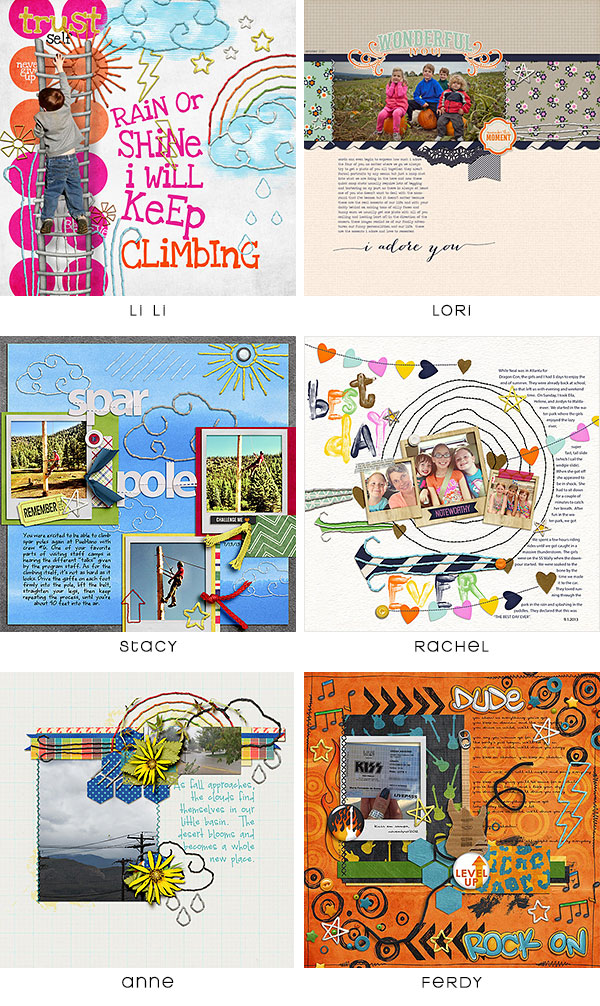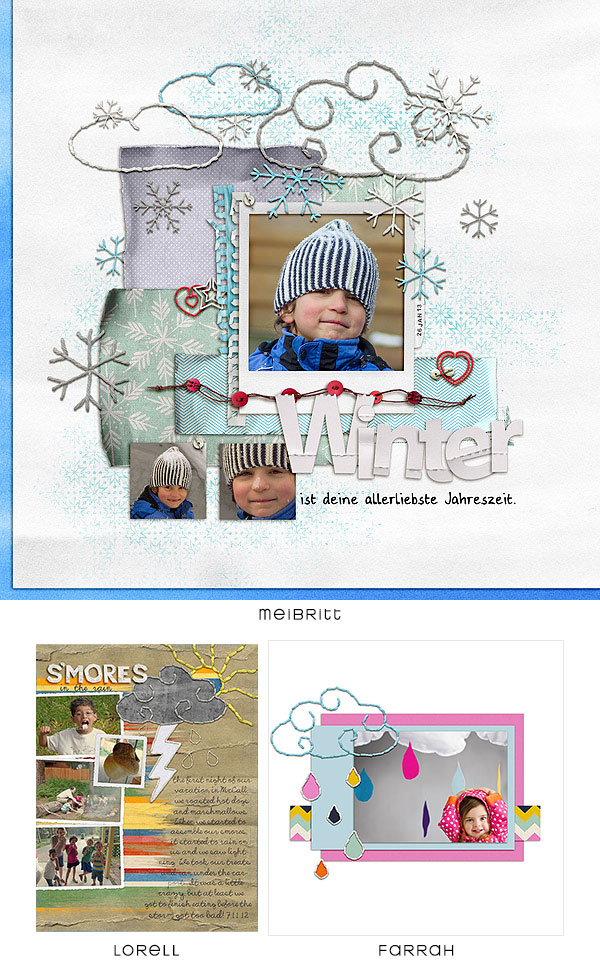 And this isn't just a regular release... Stringbats 5 is included in a special promotion I'm having this weekend! ALL of my Stringbat sets are 30% off through Monday!!!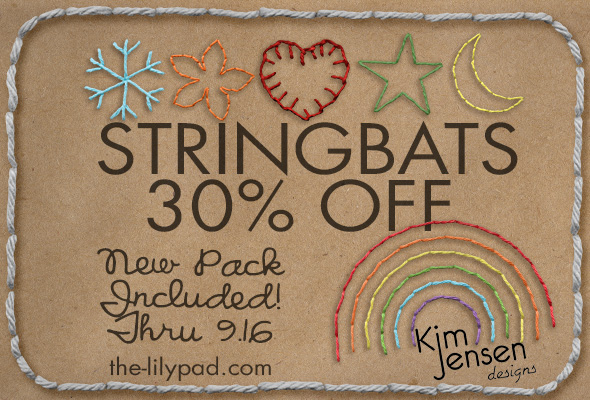 Hop on over to my shop now and get Stringbats 5 and the rest of the batty bunch! :)