BYOC Bows! And DSD Fun! And a SALE!
There's so much happening this weekend! First up, the November BYOC is here! I have one new element pack this time – Bitty Bow Bits! Tiny little bows tied from ribbon, cord, or yarn, each delightfully loopy and ready to add a wonderful touch of dimension to your pages!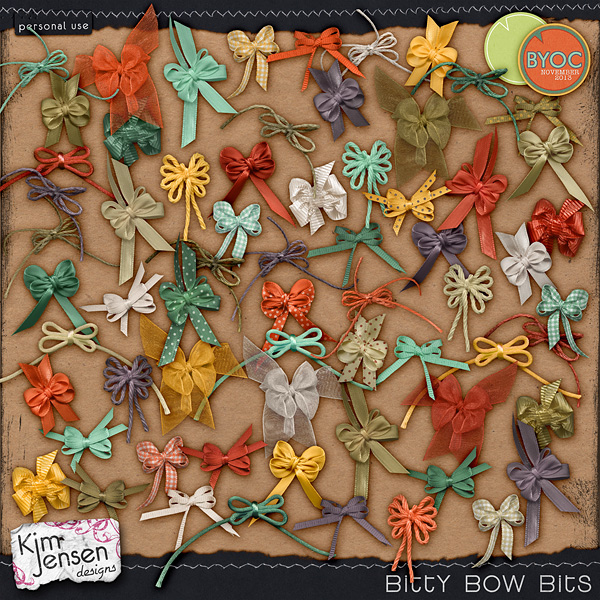 My creative team and the Pollywogs had a blast sprinkling these itty bitty bows on their pages! This is just a small sampling of their fabulousness!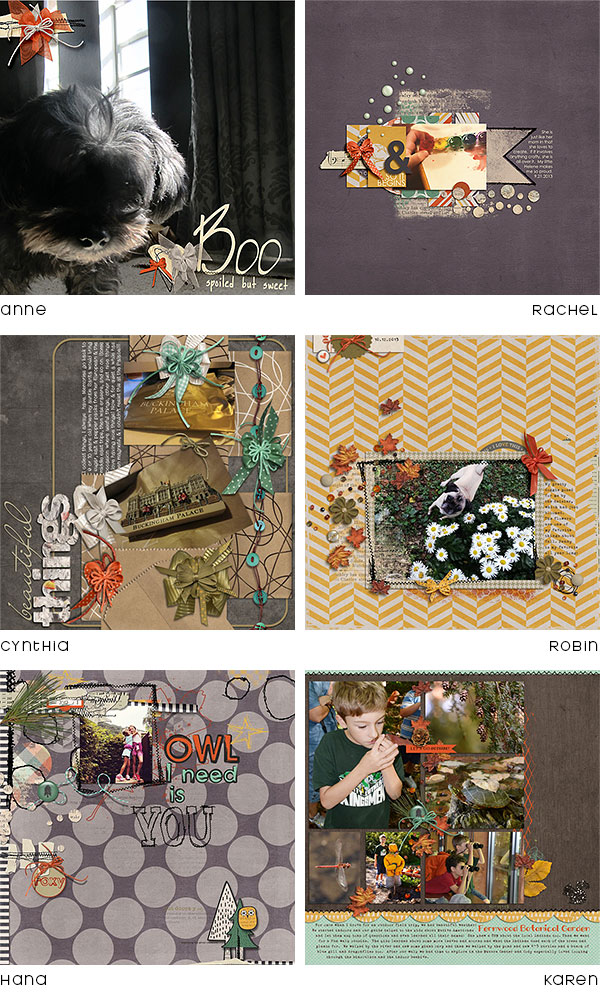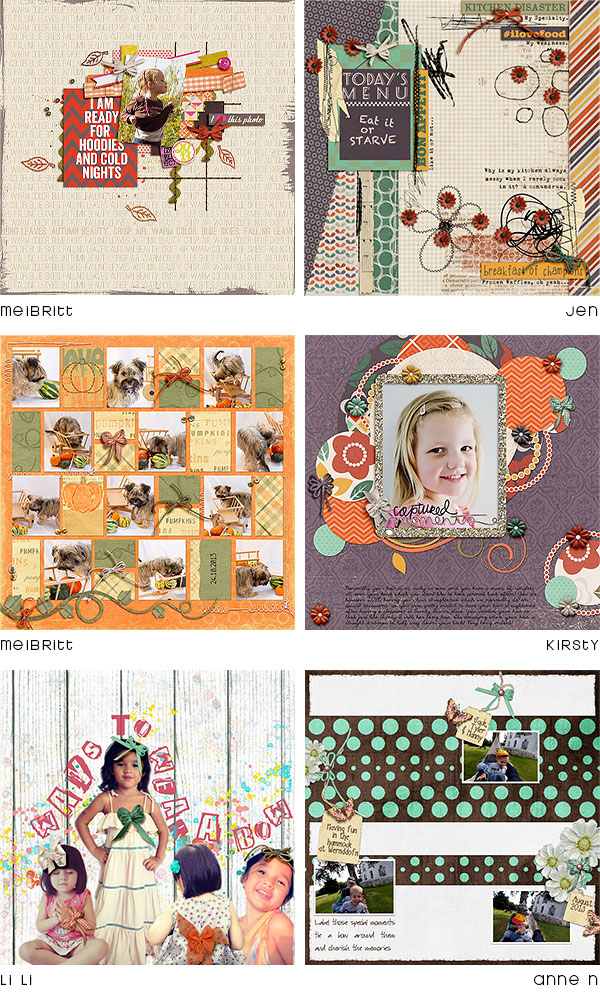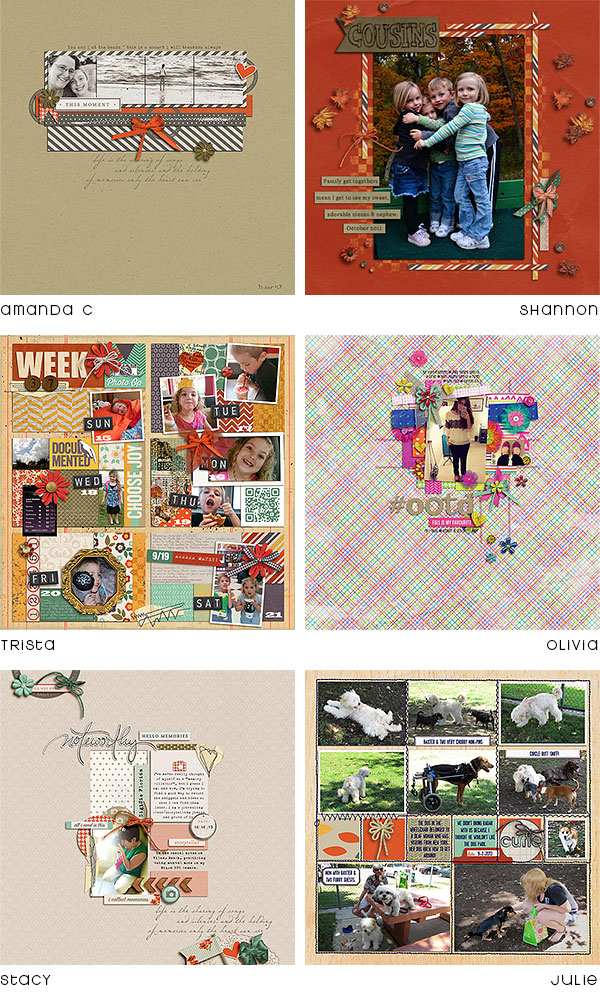 By now you probably know that this Saturday is also Digital Scrapbooking Day! To celebrate, The Lilypad is having a Store Wide Sale and all kinds of fun and games in the forum! Don't miss my Pick Your Prize thread for a chance to win something from my shop!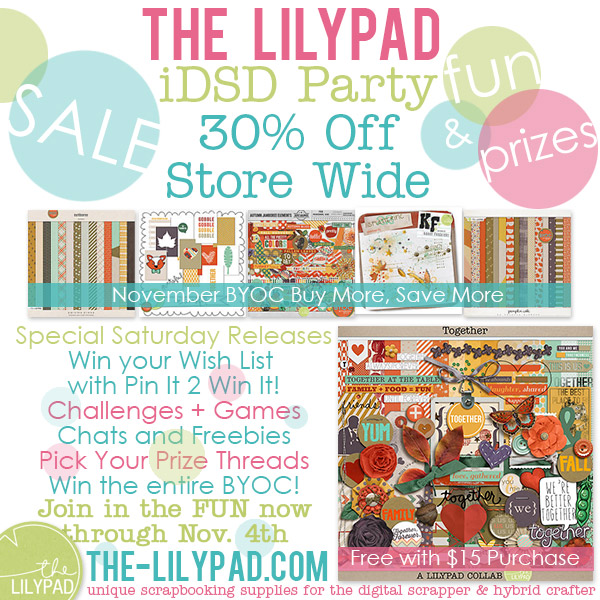 In honor of DSD, Bitty Bow Bits and my entire shop are 30% off all weekend! And the more BYOC you buy, the more you save! Pop on over now before this sale hops away!