Get your Artsy Grunge 50% Off!
I'm back with four more fun products to mix and match at 50% off today only in this week's SOSN sale! This time I've picked some of my grungier favorites. Use them to load up an art journaling page, or just add a touch of texture to a cleaner layout!
First up, one of my all time favorite packs. A little quirky and loads of fun, Damaged Goods is full of unique elements perfect for adding character to a wide variety of layouts.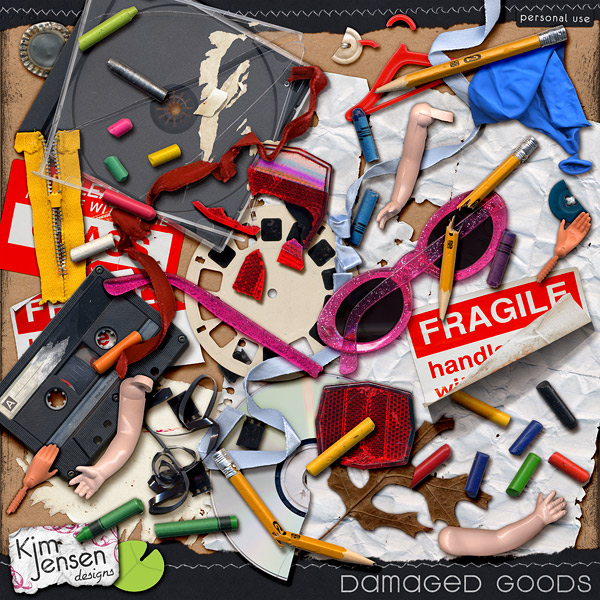 This Recycled Newspaper Alpha has been crafted with handmade paper created from scraps of newspaper. It's grungy, shabby, and worn, and loaded with unique character and texture!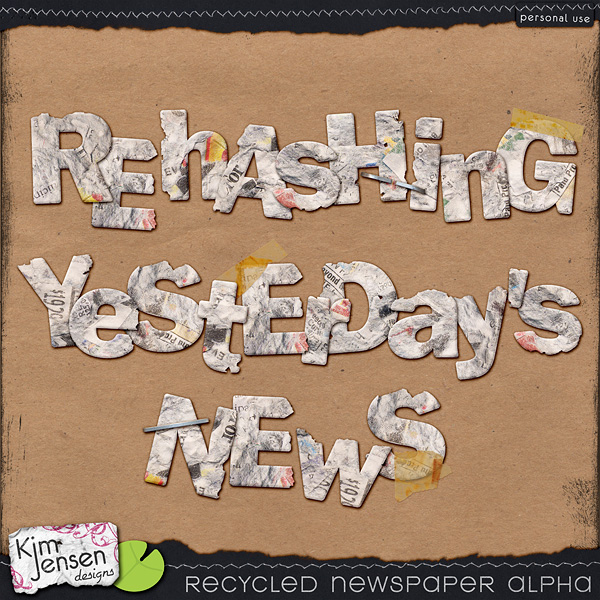 With 8 richly colored, beautifully grungy textured papers, Deep, Planet, Serenity, Anger, Renew, Emerge, Passion, and Sky are the intense ingredients of Emotional Grunge.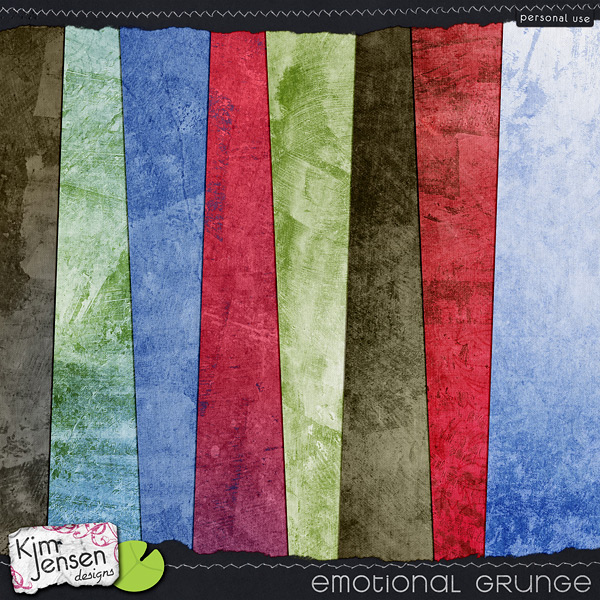 Finally, Tag 'n Taggage includes 8 unique tags with fun extra details! Perfect for layering in all your layouts.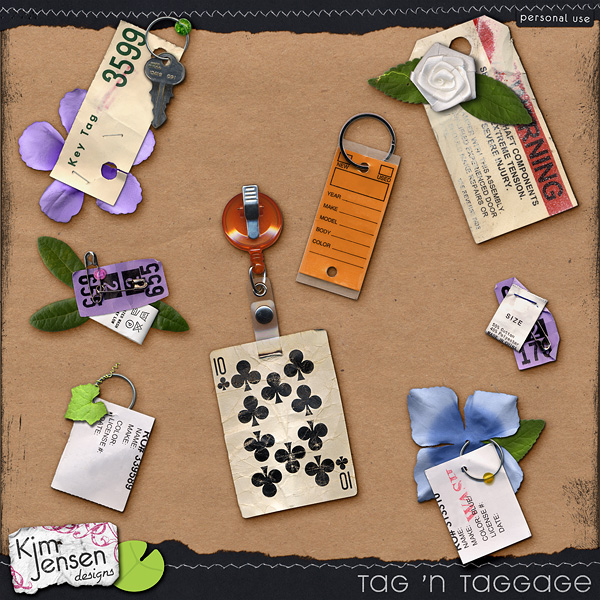 Some SOSN inspiration from my team and the Pollywogs! :)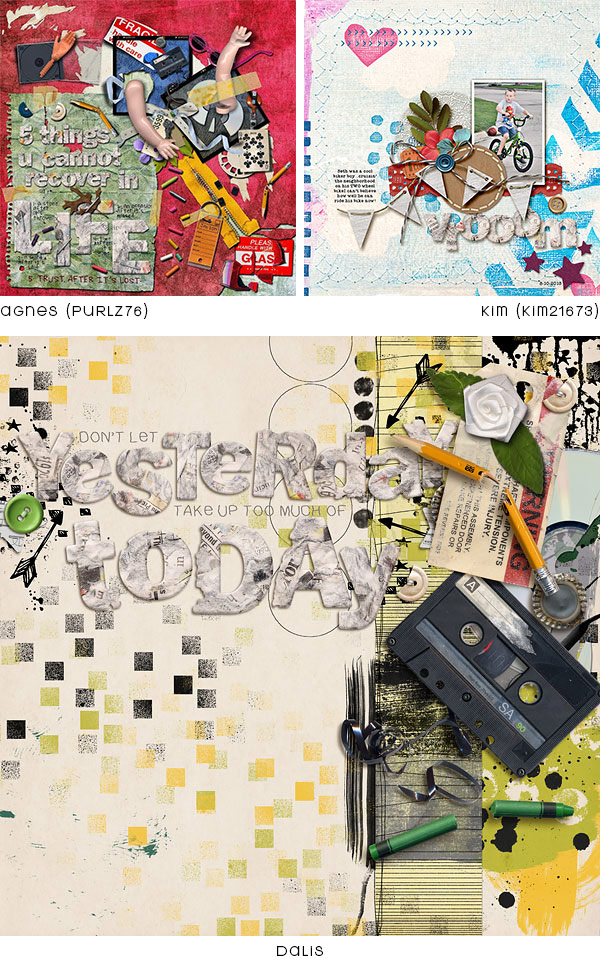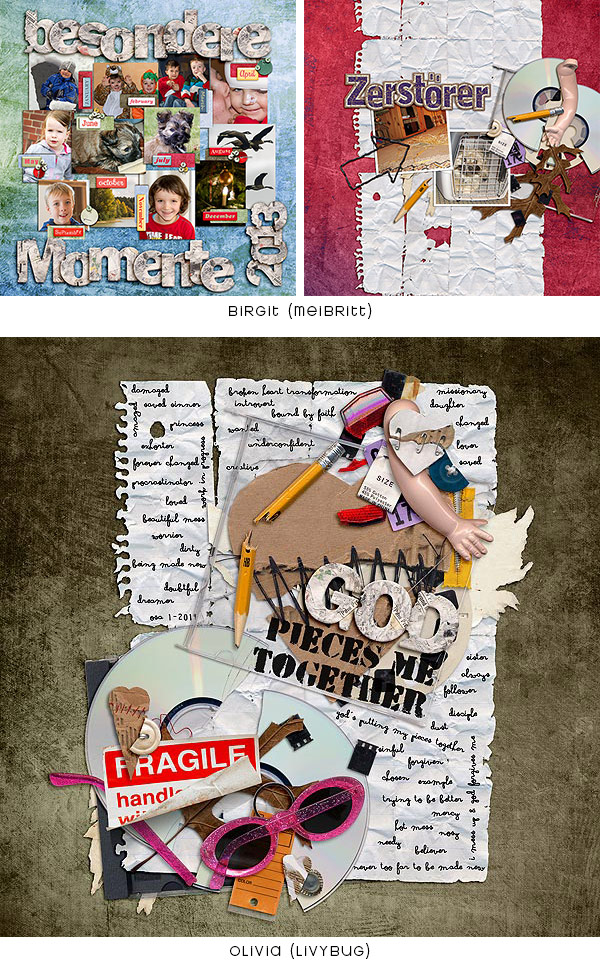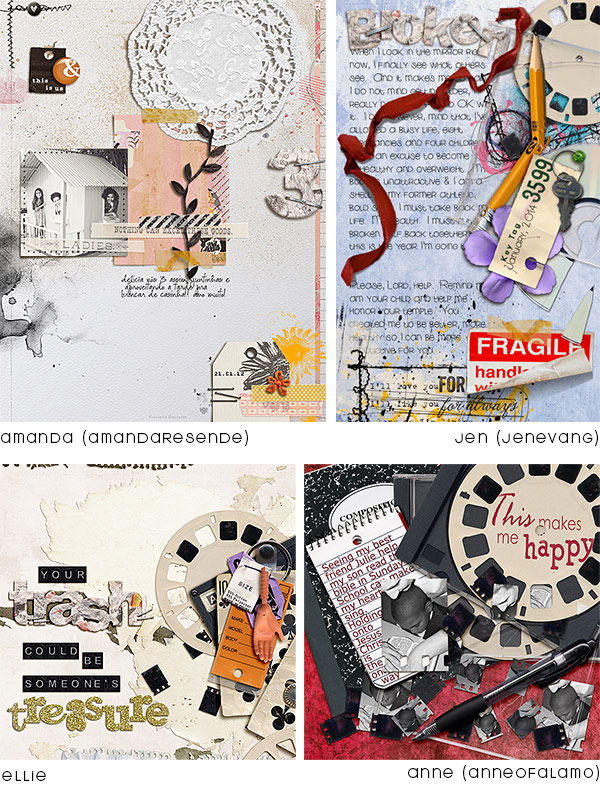 SOSN is one day only! Hurry over now and grab Damaged Goods, Recycled Newspaper Alpha, Emotional Grunge, and Tag 'n Taggage before this sale hops away! :)
Thanks for reading! Happy scrapping!