50% Off 4 Spring Faves + Free Kit!
Hello! I hope your spring is off to a wonderful start, not slammed with illness like my household was. I'm so excited to be feeling better and ready to jump back into things!
For this week's SOSN sale, I'm featuring springy papers, stringbats, and flowers, and a fun sketchy alpha to round things out. They are 50% off today only!
Stringbats 4 – a little string for your spring! These fun hand-stitched yarn shapes will add a touch of whimsical crafty flair to your pages!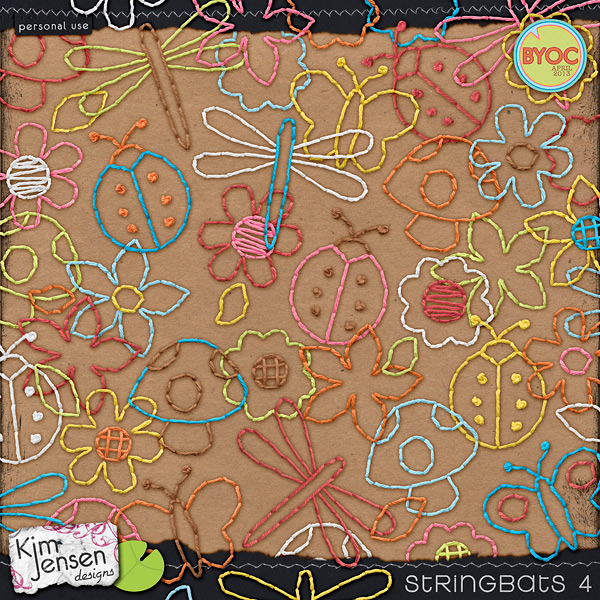 Spring Romp includes 8 whimsical doodled papers and 9 beautifully textured solids, all soaked with bright sunny spring color! :)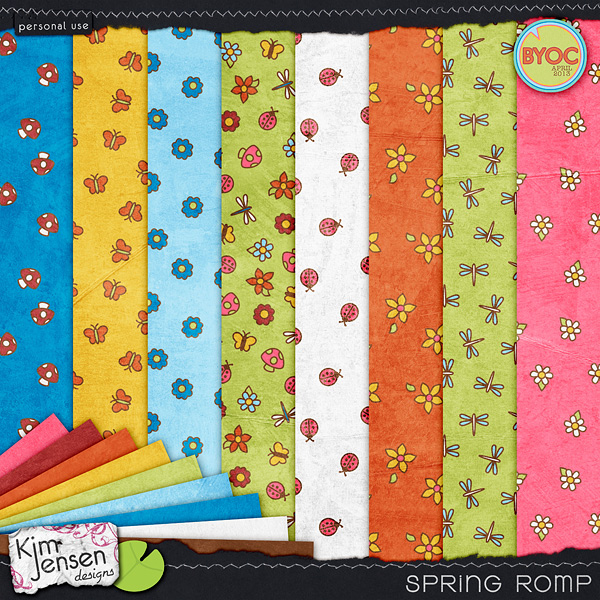 This hand-sketched ink alpha will add loads of casual charm to your pages! Sketchy Characters includes 61 black PNGs and 1 abr file.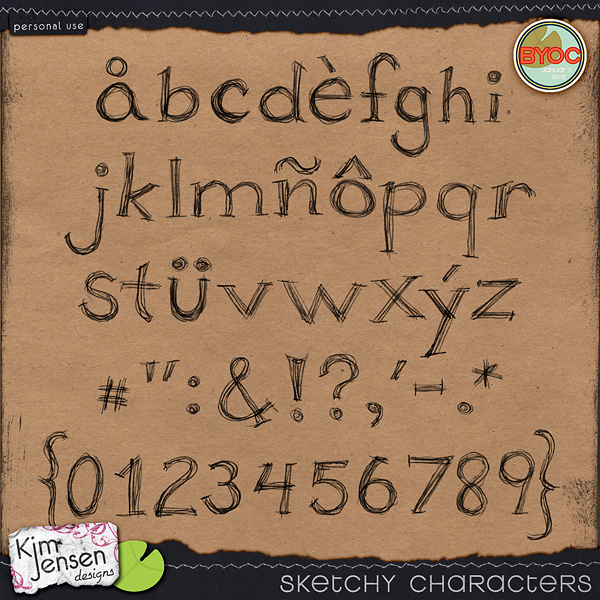 Bloomin' Octagonal pops with fun. Nine unique octagonal fabric flowers have been mixed and layered with stitched button centers into 23 wonderful variations!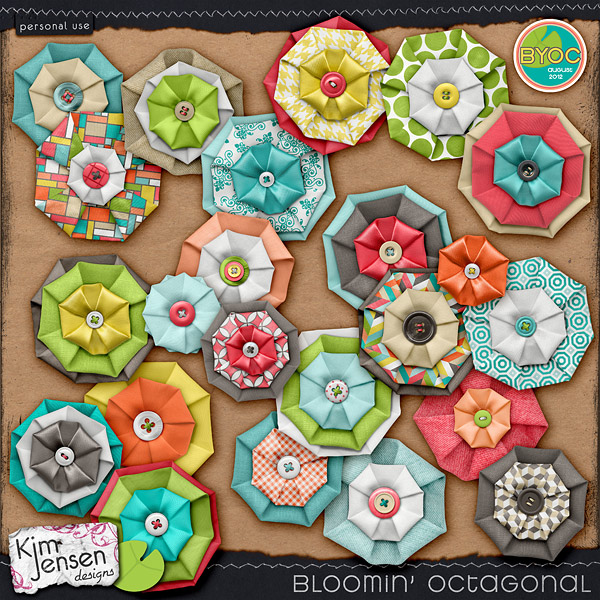 A little SOSN inspiration from my team and the Pollywogs! :)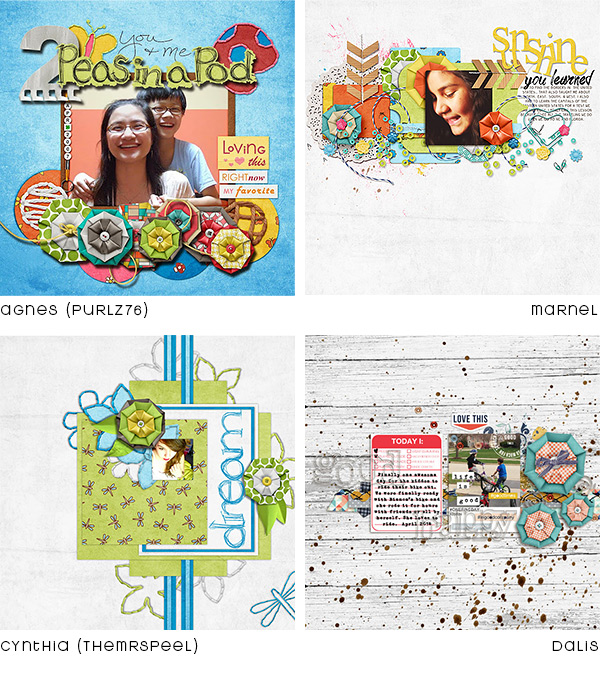 SOSN is one day only! Hurry over now and grab Spring Romp, Stringbats 4, Sketchy Characters, and Bloomin' Octagonal before this sale hops away! :)
In other news, if you haven't yet gone through The Lilypad's Facebook hop, now's your chance! :) Here's a peek at my part...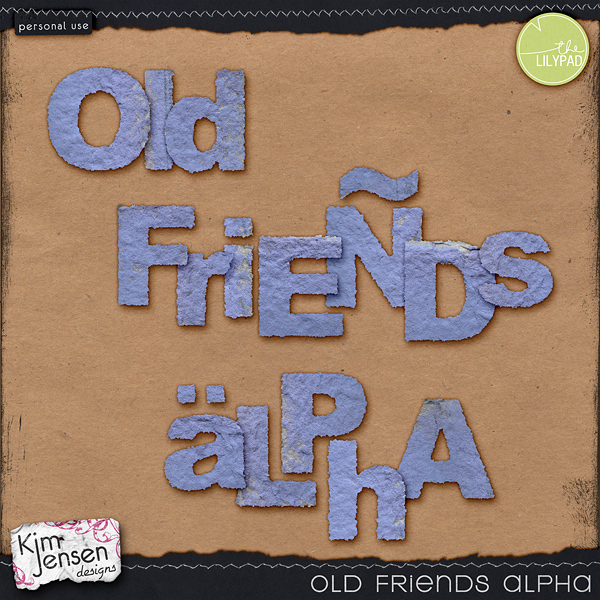 ... and if you hop through all the pages, you can build a (huge) full kit! :)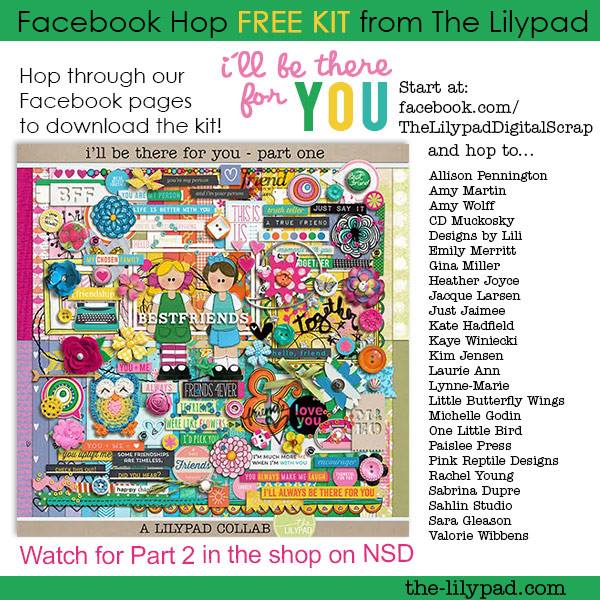 Thanks for reading! Happy scrapping!