50% off specials! Today only!
Happy Wednesday! I have four fun and versatile products in today's SOSN sale! Grab these to add to your stash at 50% off today only!
My original Stringbats! Some fonts include dingbats, and now your layouts can have Stringbats! They're fun hand-stitched yarn shapes to add a touch of whimsical crafty flair! Set includes 6 shapes – arrow, 5-petal flower, 6-petal "lazy daisy", blanket stitched heart, zigzag filled heart, and star – in 8 colors each, for a total of 48 pieces!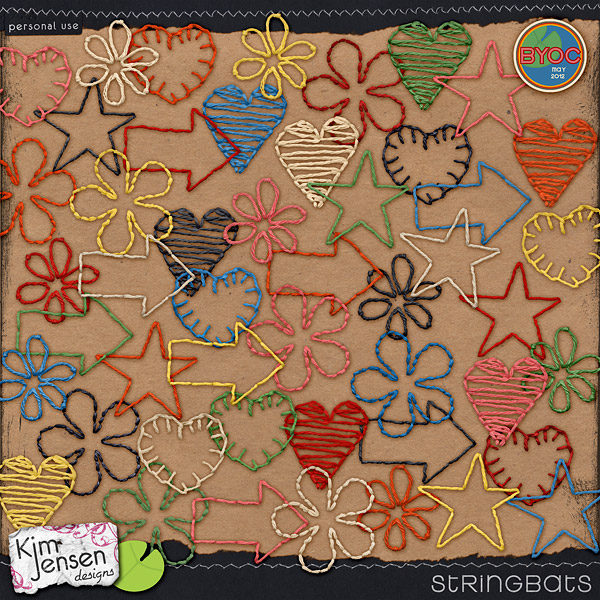 This versatile Big Rumpled Alpha will become a go-to standard for a wide variety of layouts. At nearly 3" tall when full size, these characters can make a bold statement on your page. Scale them down for a more subtle touch.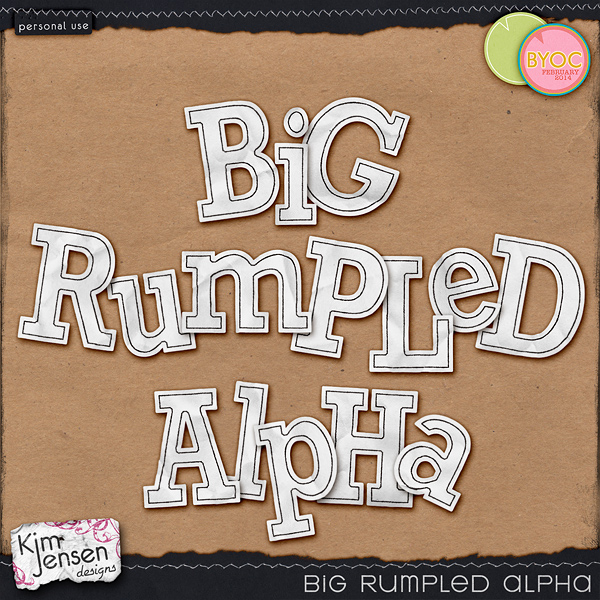 There's just something about the torn edges of a notebook that I can't resist. These Ragged Edges have been pulled from a wire bound artist's pad and hand painted to add touchable texture and dimension to your pages.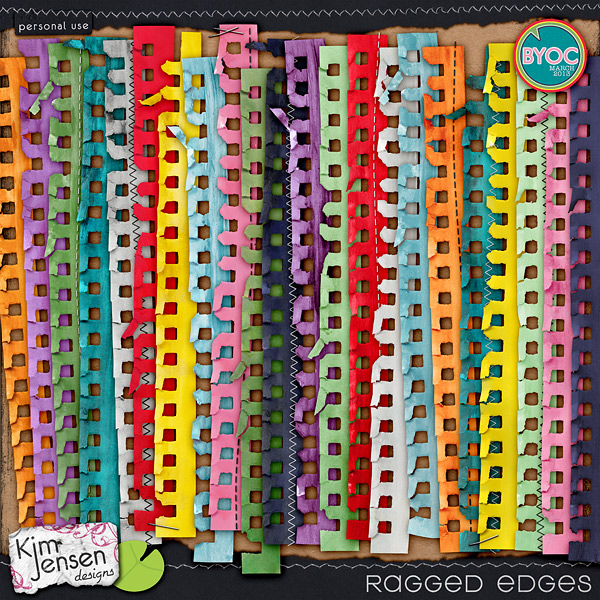 Dotrageous 2! A fun new set of 16 outrageously dotty papers, with dots ranging in scale from ginormous to almost microscopic. From halftones to border/banded designs to traditional polka dots, bold to sporty to simple – this pack has 'em all! :)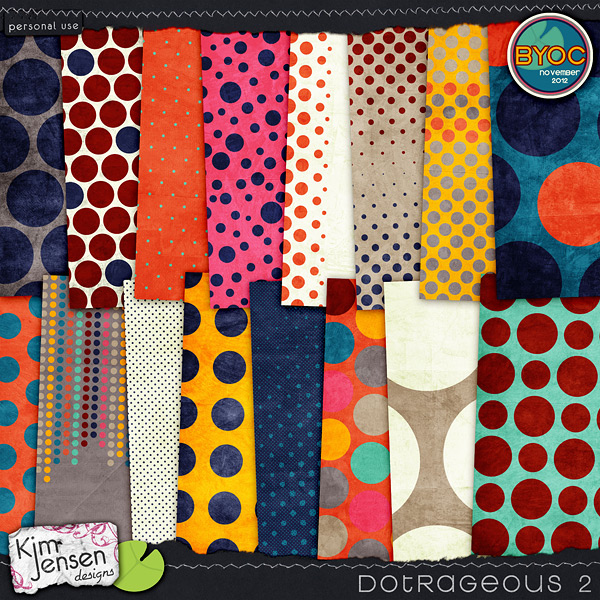 Some fun inspiration from my creative team and the Pollywogs!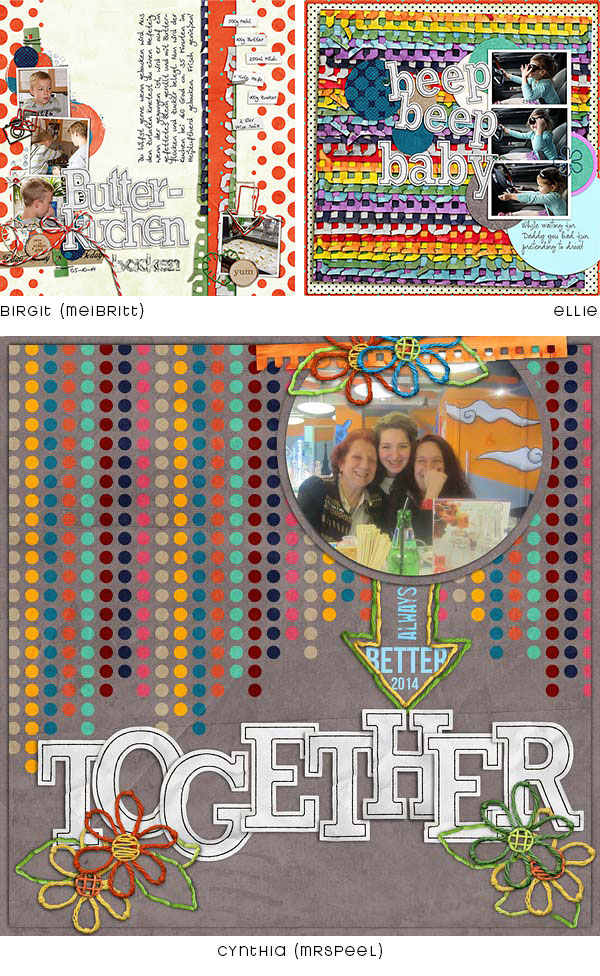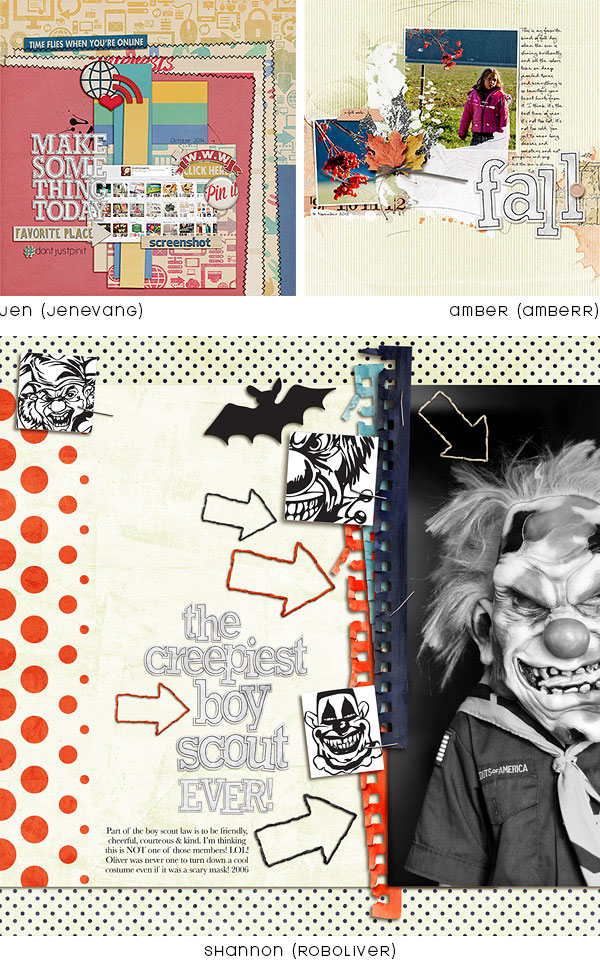 Stringbats, Ragged Edges, Dotrageous 2, and Big Rumpled Alpha are 50% off for one day only!!! Hurry on over now, before this sale hops away!
Thanks for reading! Happy scrapping!