Fantabulous Fall with Kate Hadfield 50% off today only!
Hi all! Hope you're having a terrific week! In this area we are just getting our first taste of awesome fall weather. To help you scrap all of your fantastic fall days, Kate Hadfield and I are featuring our fun-filled Fantabulous Fall Collaboration in this week's Something Old Something New sale! Just want part of it? Those packs are on sale too! All 50% off today only!
Kate and I have teamed up to bring you a huge kit that's just bursting with fall goodness! Fantabulous Fall is packed with beautiful papers, handmade elements and doodles, and LOADS of autumnal color!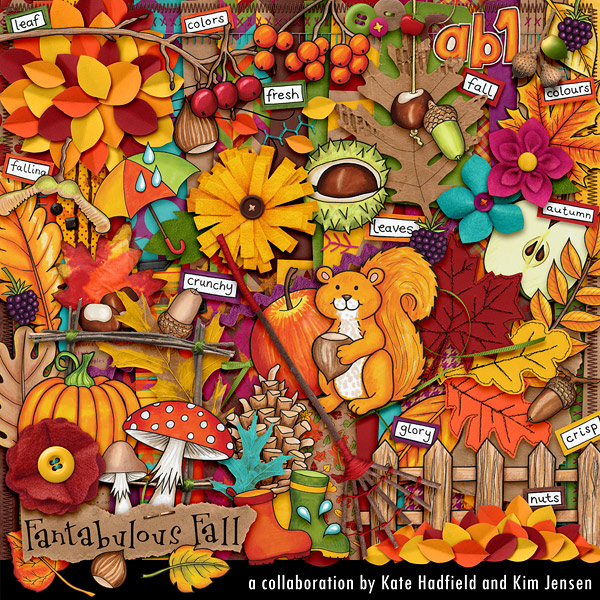 The full kit is an amazing deal, but Kate and I are also offering our parts of the kit in separate packs so you can pick and choose just what you need!
This set is my part of the elements.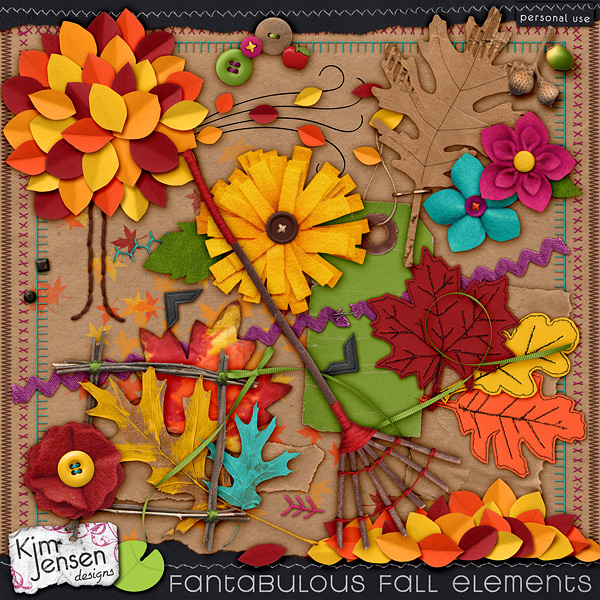 And here is my part of the papers. :)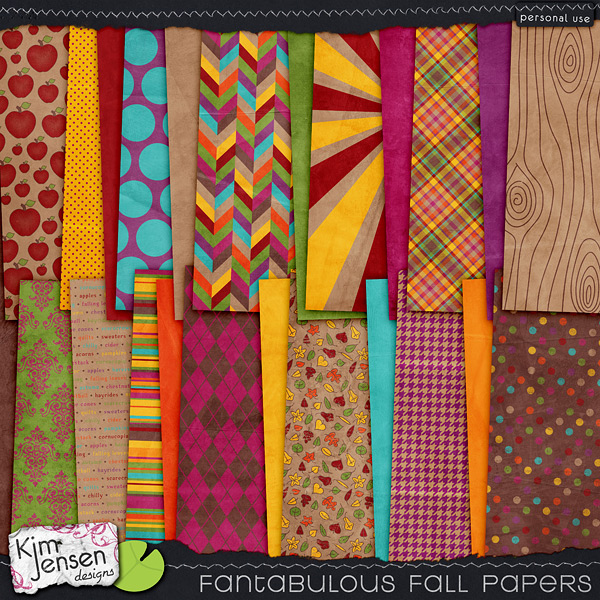 Some Fantabulous inspiration from my creative team and the Pollywogs!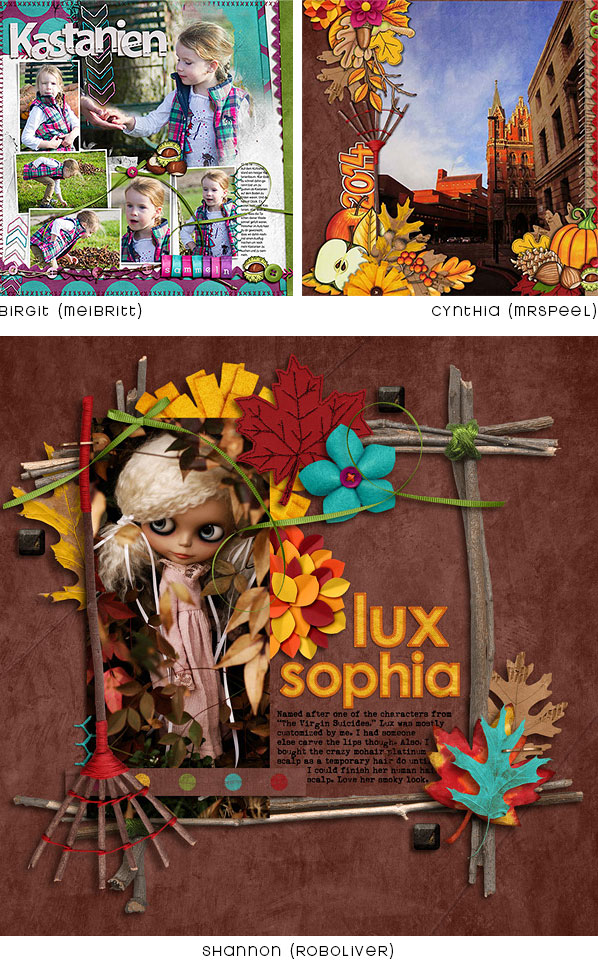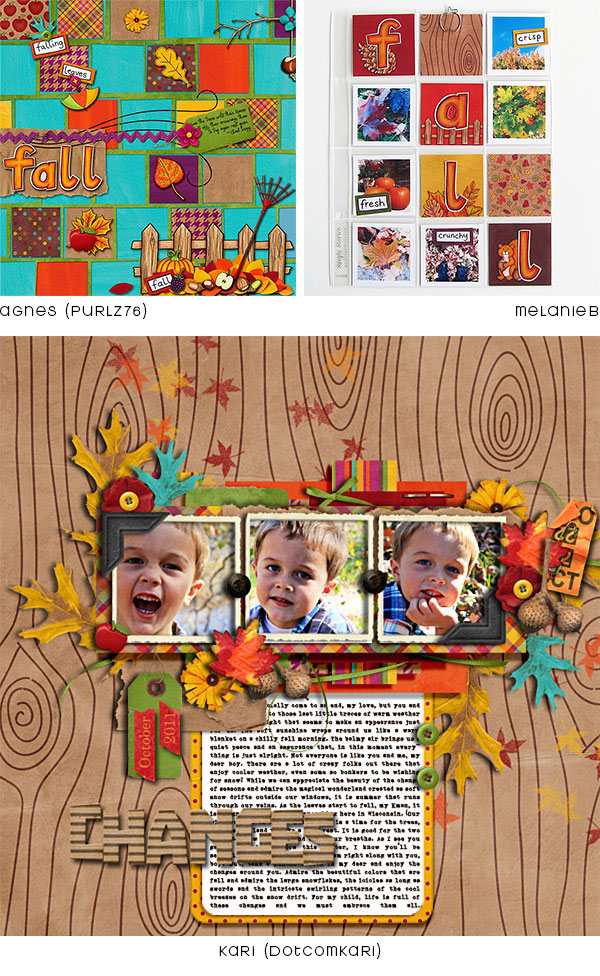 Fantabulous Fall Collab, Fantabulous Fall Papers, and Fantabulous Fall Elements are 50% off for one day only!!! Hurry on over now, before this sale hops away!
In other news... Make sure to come back to The Lilypad this weekend for loads of Halloween fun and another awesome sale! :)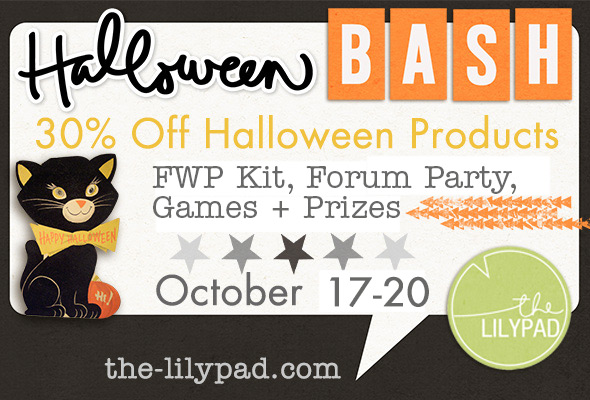 Thanks for reading! Happy scrapping!