Deck the Halls with Kate Hadfield 50% off today only!
Greetings!! Hope you're staying warm and having a wonderful week! Are you ready for the holidays? Is your shopping all done... or are you still in denial like me? LOL 
To help you out with all of your Christmas season pages and projects, Kate Hadfield and I are featuring our fabulously festive Deck the Halls Collaboration in this week's Something Old Something New sale! Just want part of it? Those packs are on sale too! All 50% off today only!
Kate and I have teamed up once again to create this super colorful Christmas collab that's packed with beautiful papers, handmade elements and doodles, and LOADS of festive cheer!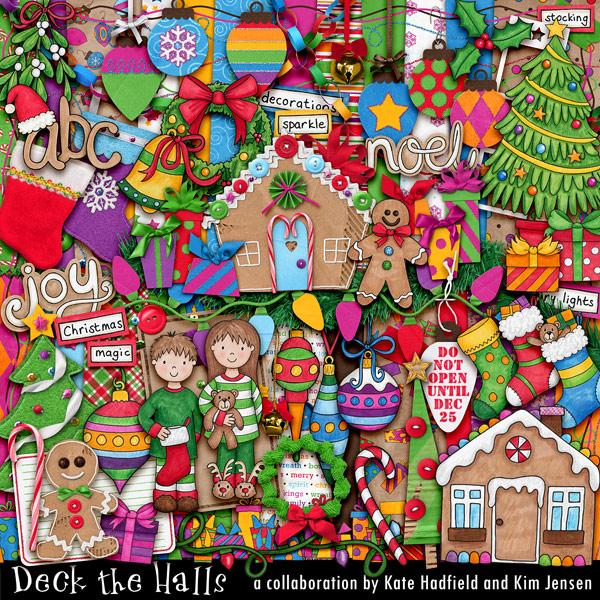 The full kit is an amazing deal, but Kate and I are also offering our parts of the kit in separate packs so you can pick and choose just what you need!
This set is my part of the elements.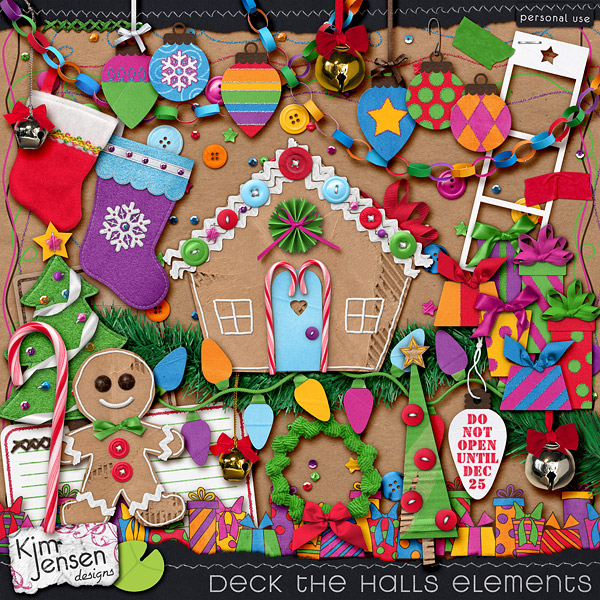 And here is my part of the papers. :)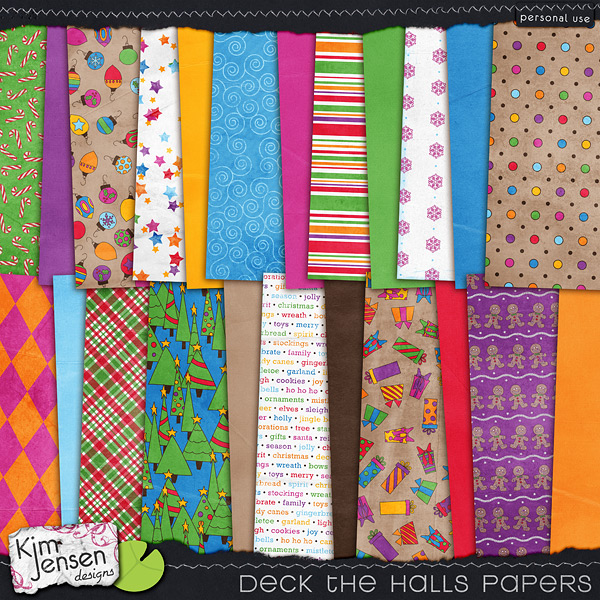 A merry little inspiration from our creative teams and the Pollywogs! See the images in the product listings for lots more! :)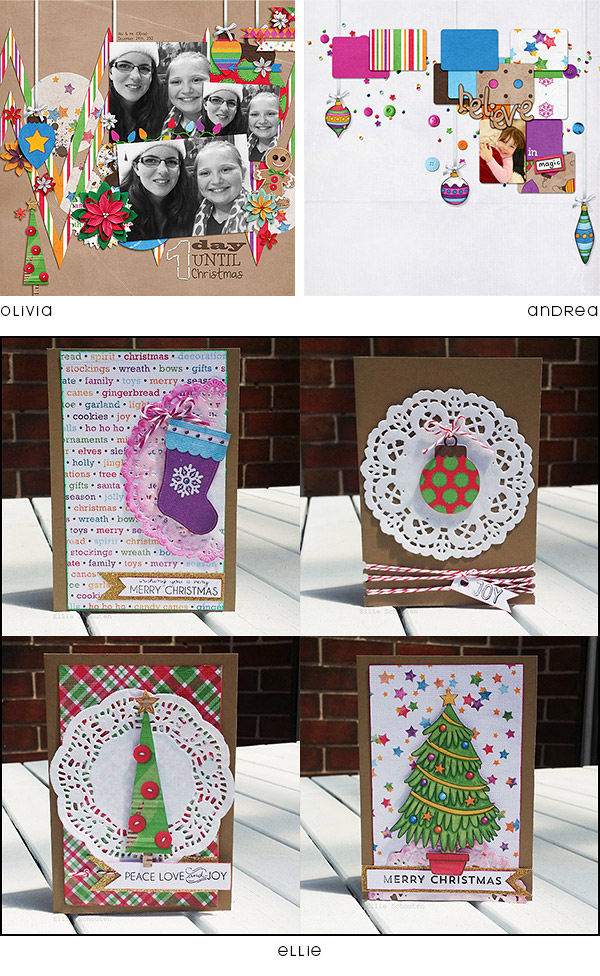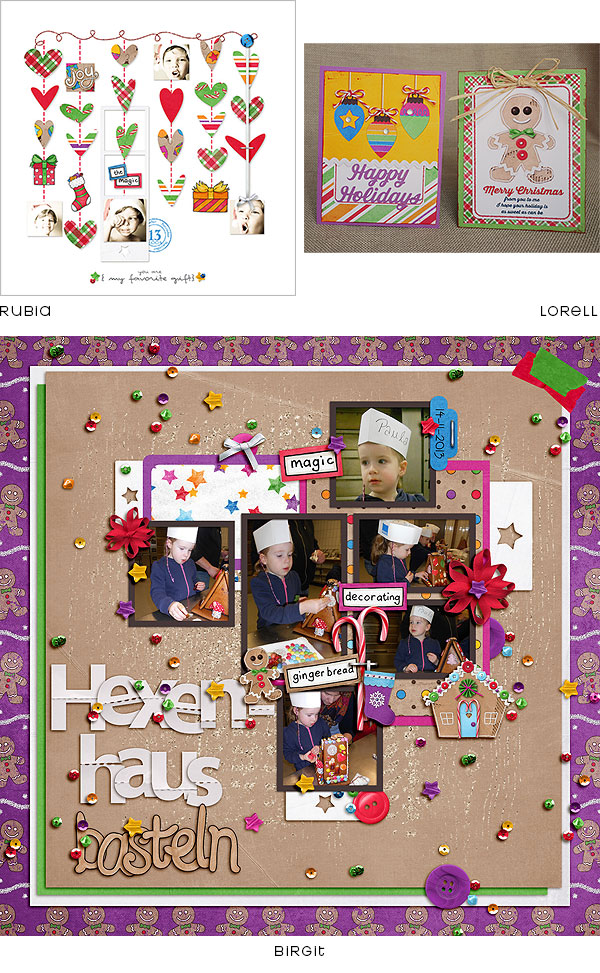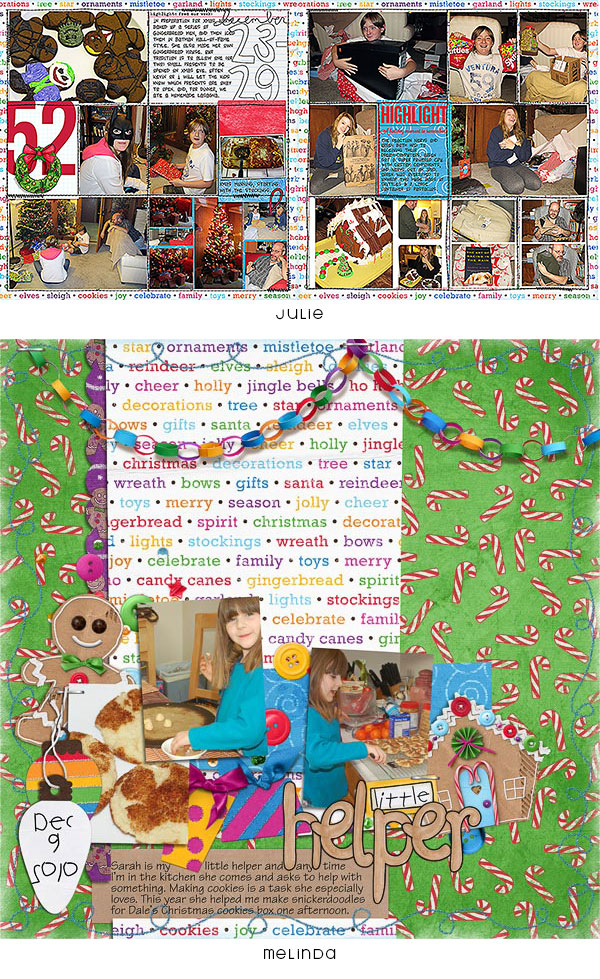 Deck the Halls Collaboration, Deck the Halls Elements, and Deck the Halls Papers are 50% off for one day only!!! Hurry on over now, before this sale hops away!
Thanks for reading! Happy scrapping!