Selected Blooms and Papers 50% off today only!
Happy Christmas Eve to all who celebrate! Hope everyone is having a wonderful week! :)  In today's SOSN sale I'm featuring three coordinating paper and flower pairs from past BYOCs. Mix and match for endless possibilities. All 6 packs are 50% off today only!
First up, Bloomin' Lush! Colorful paper flowers to add a lush pop of dimension and color to your pages! Set has 4 flower styles in 9 variations each, plus 6 leaves in 3 colors each! 54 pieces in all!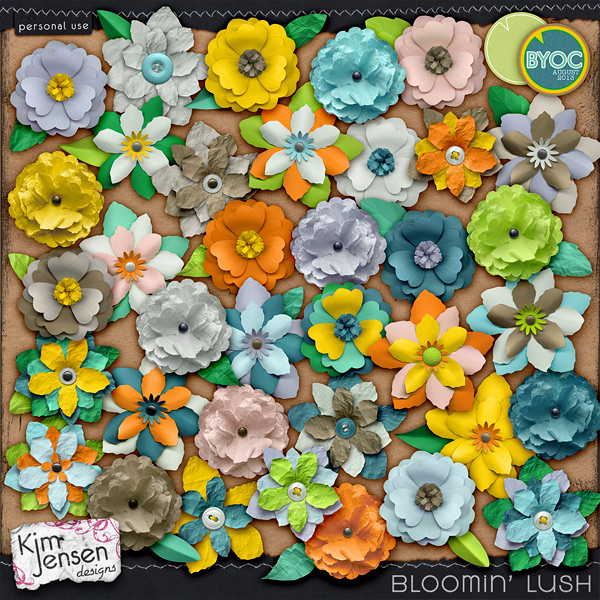 These wood background papers aren't afraid to go a little Against the Grain. Traditional neutrals, soft muted tones, and rich bright colors. Bare wood and roughly painted. Natural and decidedly unnatural. This pack will add a uniquely textural feel to any page.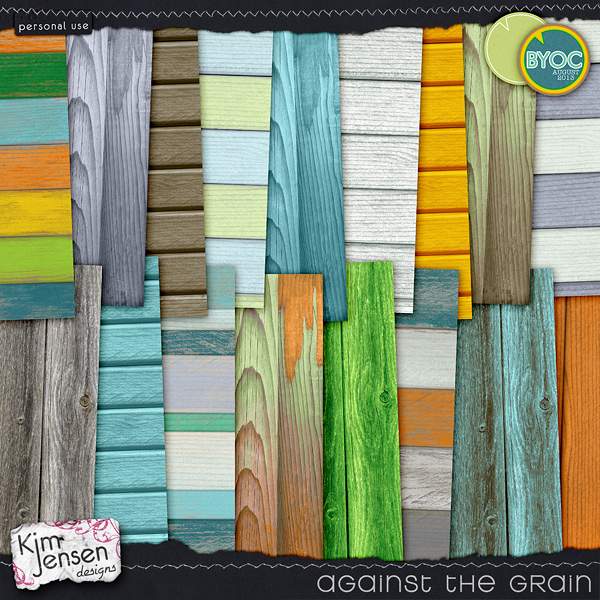 The next pairing begins with Bloomin' Loopy – hand-knotted from cord, ribbon, or yarn, these wonderful flowers will add a touch of quirky character to your pages. Includes 6 unique flowers in 9 colors each, for a total of 54 beautifully crafty pieces!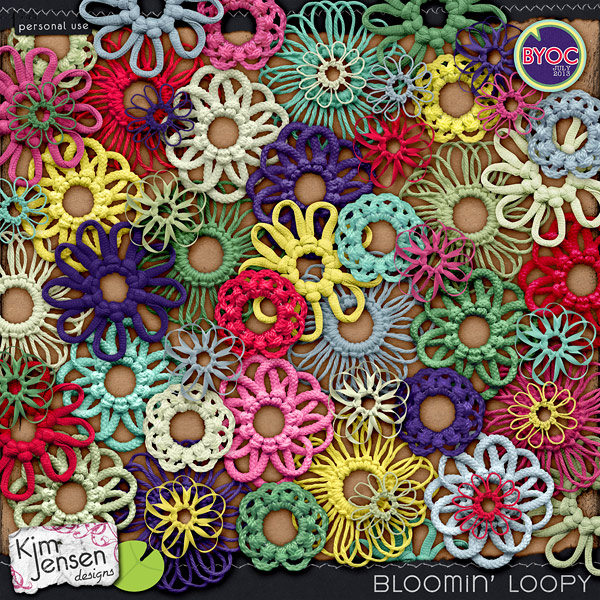 Love stripes? Stripedy is full of slightly shabby, wonderfully colorful striped fun! 16 unique striped 12x12 backgrounds, with 9 ever so slightly grungy coordinating textured solids.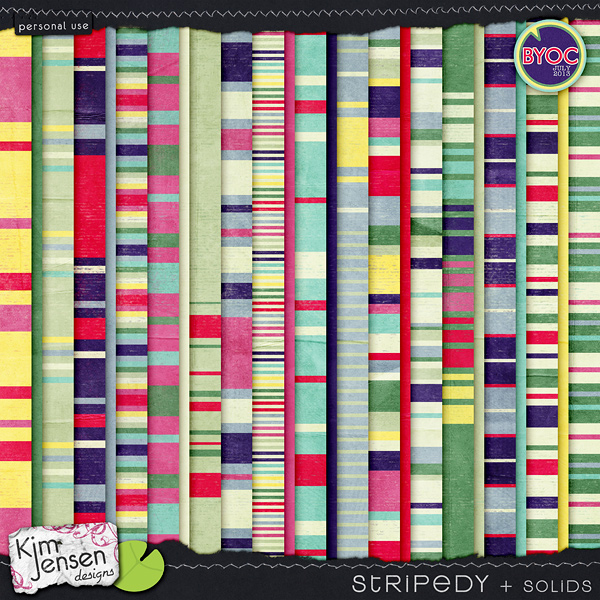 Our final sets are ready for a fiesta! Bloomin' Fiesta grande geometric stitched flowers are full of color and fun! Each of the five designs is provided in a multi-color version and 8 solid colors, both as open stitching and filled with a contrasting color felt. Layer them for even more possibilities! 90 pieces in all!!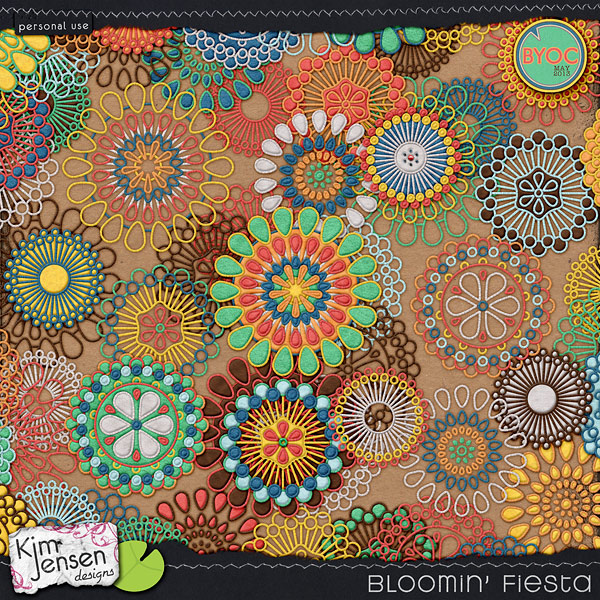 Wrapping up this party, Fiesta Florals are full of vibrantly colorful fun! This pack includes 12 slightly worn geometric floral prints and 8 beautifully textured solids.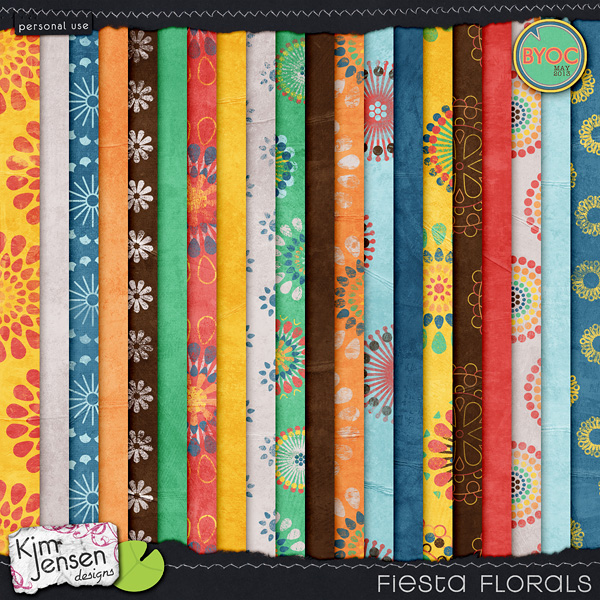 Some amazing inspiration from my creative team and the Pollywogs! I love the way they played with these! :)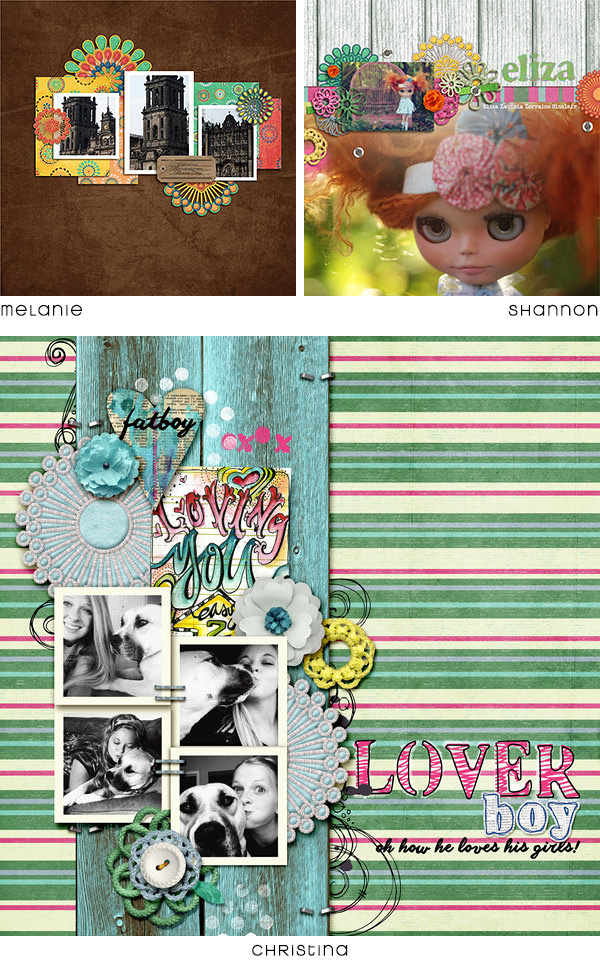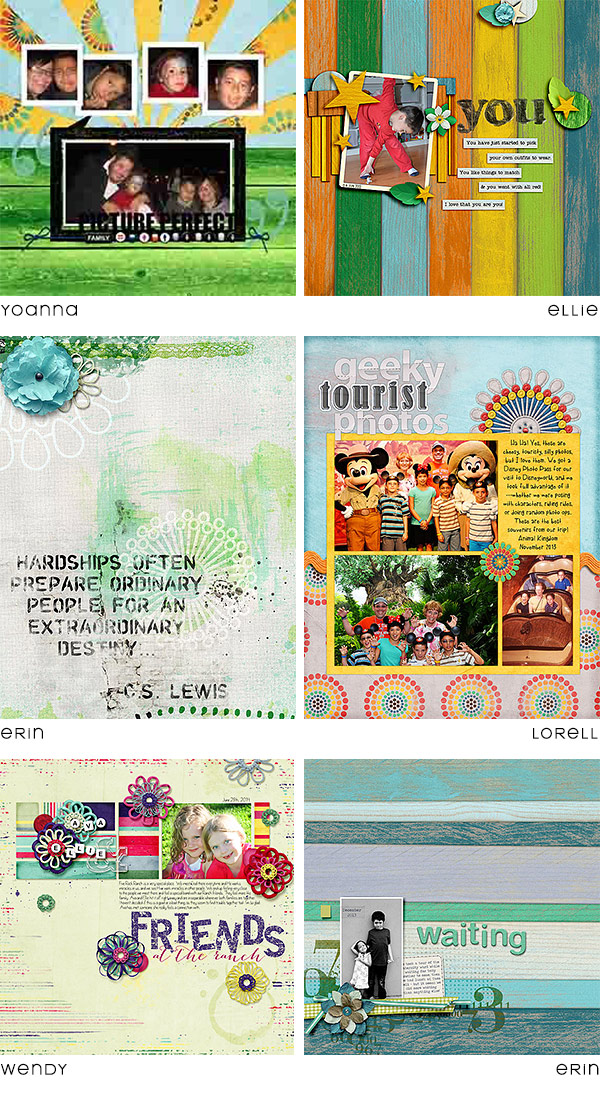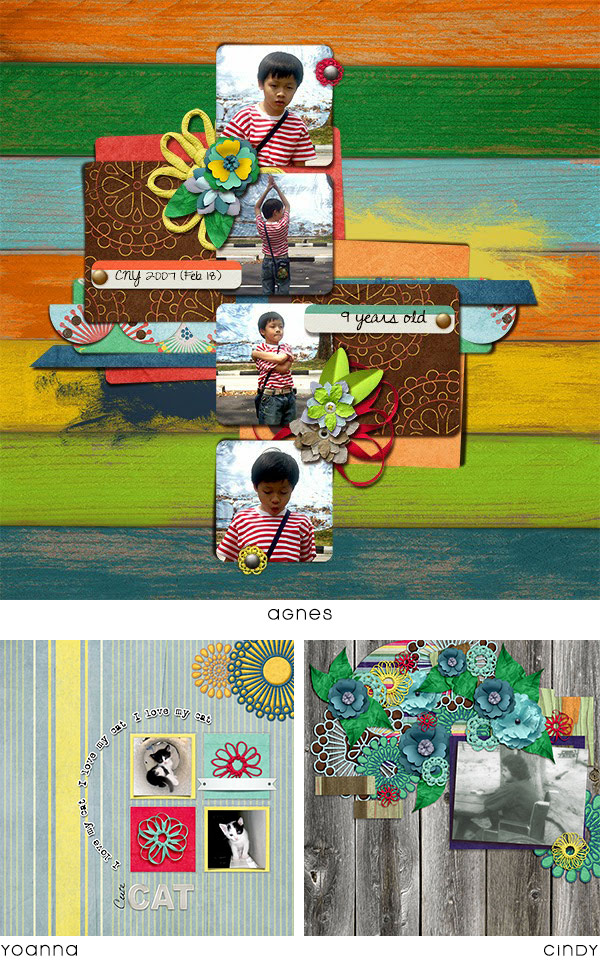 Against the Grain, Bloomin' Lush, Fiesta Florals, Bloomin' Fiesta, Stripedy, and Bloomin' Loopy are 50% off for one day only!!! Hurry on over now, before this sale hops away!
Thanks for reading! Happy scrapping!