Me Right Now 50% off today only! And a SALE!
Happy Wednesday!  Are you participating in the Month of Challenges? I'm so proud of myself - I've completed the first 11 challenges and hope to do more! Considering I only managed 3 layouts in all of 2014, this is HUGE!!! I hope you will come and join the fun!
In this week's SOSN I'm featuring Me Right Now! (That sounds a little show-offy. LOL) The Me Right Now Bundle, Alphas, Elements, and Papers are all 50% off today only!
Me Right Now has whatever you need to express "you" right now. :) The Me Right Now Bundle includes the Alphas, Elements, and Papers at a 33% discount over buying them individually!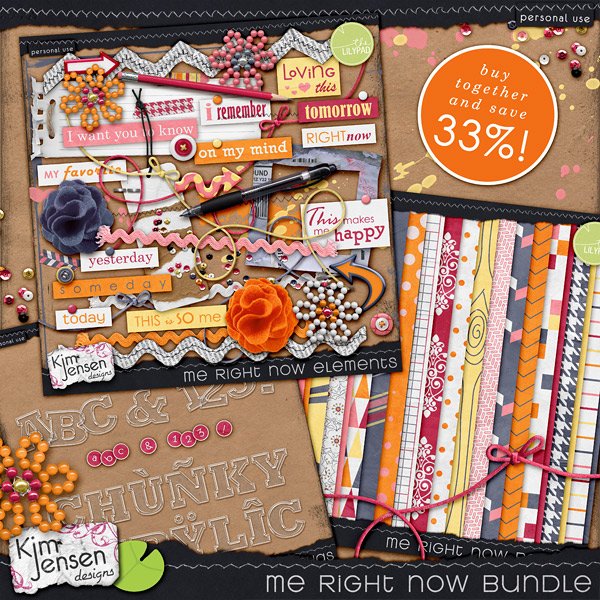 A closer look at the individual sets...
The fun and versatile Me Right Now Alphas includes two full alphas - lightly creased bordered paper circles and shiny clear acrylic. These wonderful alphas are basics you will reach for again and again! Each set includes 97 pieces: single case alphabet, numbers, punctuation, symbols and international characters.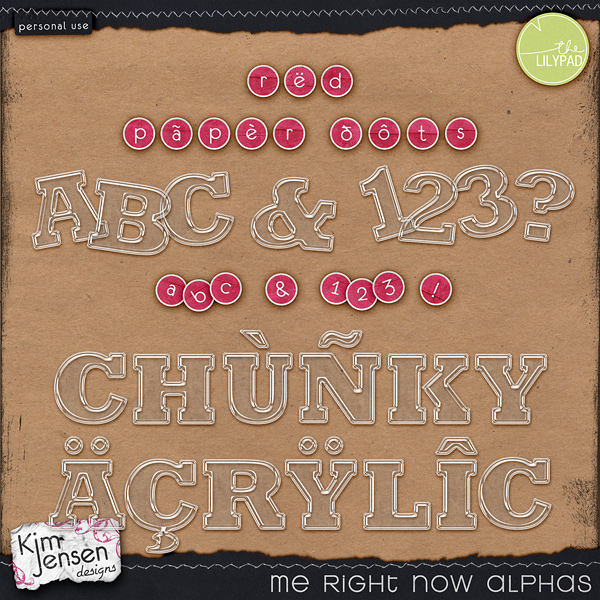 The Me Right Now Elements are thoughtful and quirky and fun and reflective and whimsical. Full of texture and handmade awesomeness. 56 pieces in all!
The Me Right Now Papers  – from colorful to neutral, bold to a bit more subtle, whimsical to traditional, geometric to organic. Lightly textured and slightly creased, includes 18 wonderful patterns and 6 rich solids. Total of 24 12x12 papers.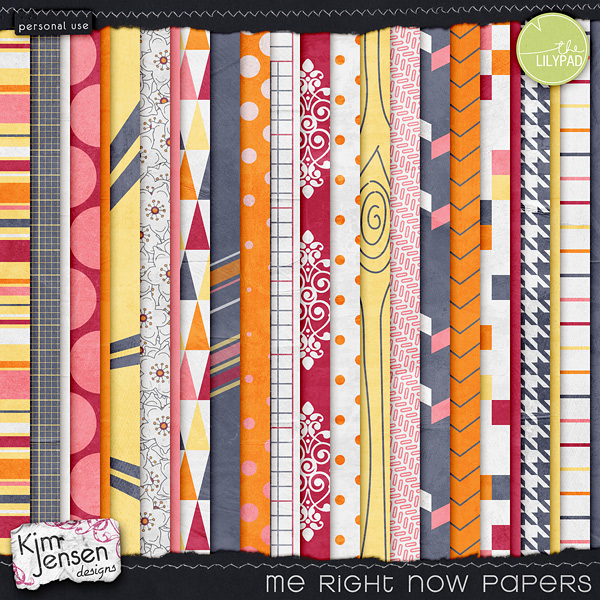 Here's just a small sampling of Me Right Now inspiration from my creative team and the Pollywogs! Lots more in the detailed images in the product listings! :)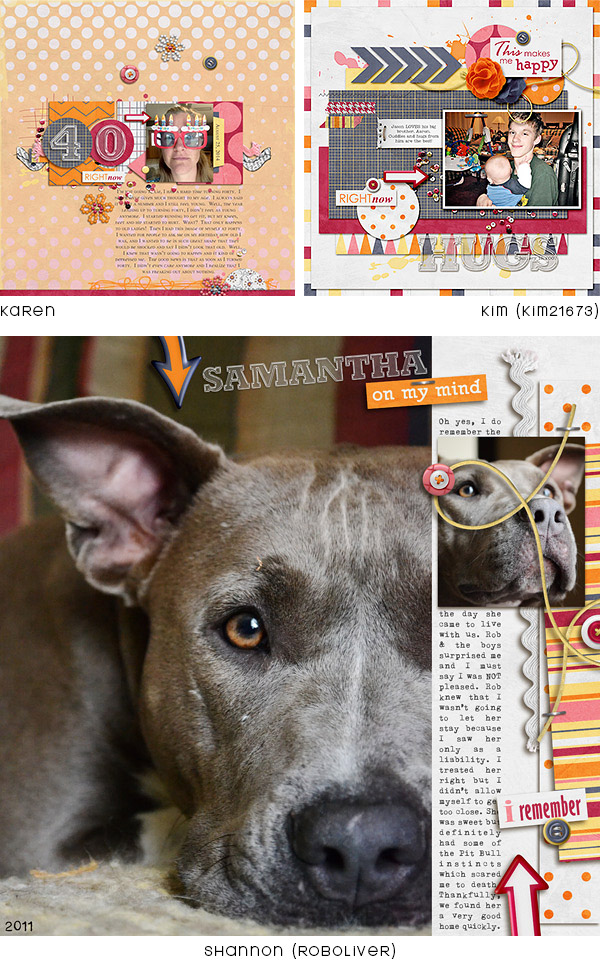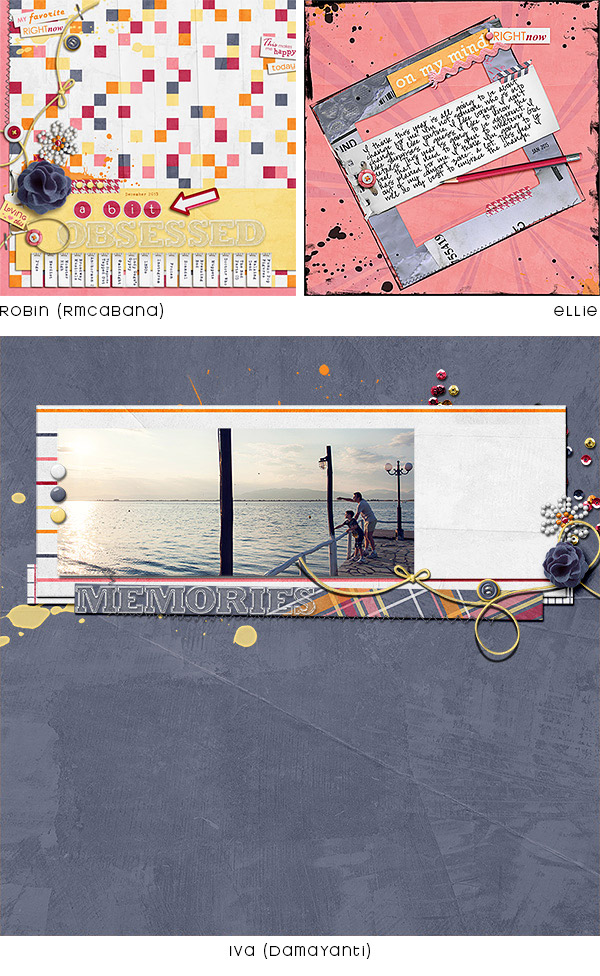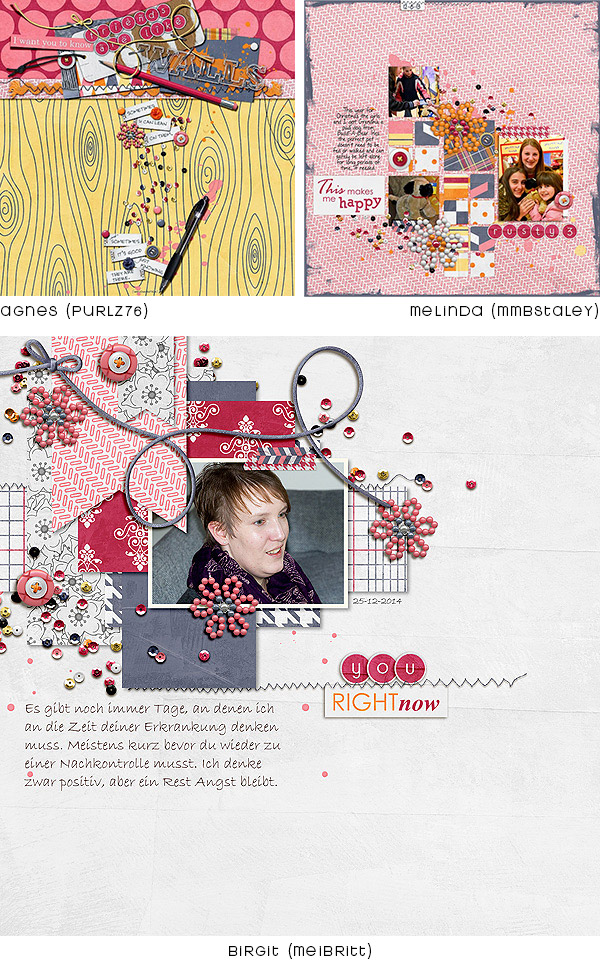 In other exciting news, this weekend The LilyPad is celebrating its birthday! There will be even more fun in the forum and, of course, a SALE! Everything in my shop will be 30% off January 16-19! Yay!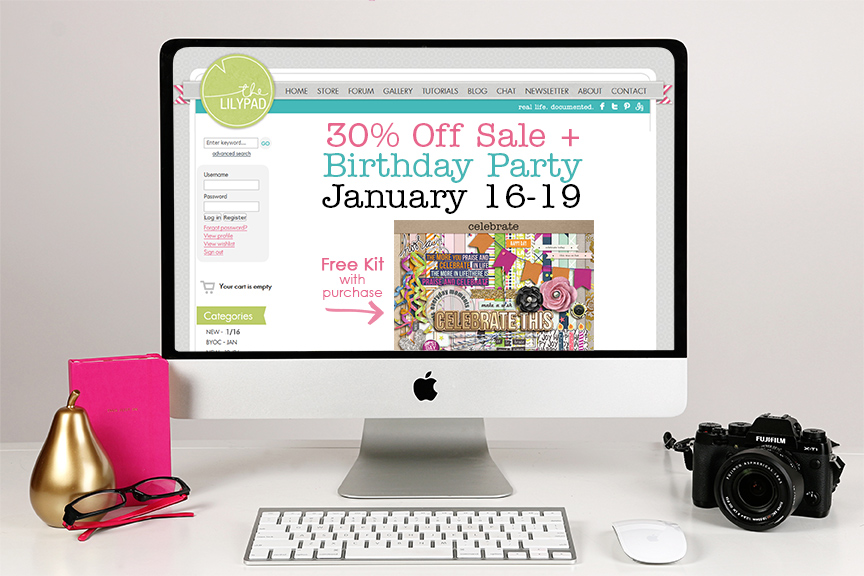 Don't forget, the Me Right Now Bundle, Alphas, Elements, and Papers are all 50% for one day only! Hurry on over now, before this sale hops away!
Thanks for reading! Happy scrapping!