Like Papers? Flowers? Alphas? Frames? How about one of each?
Happy Wednesday! In this week's SOSN I'm featuring a little something for everyone - frames and flowers and alphas and papers! These four fun products are all 50% off for one day only!
First up, what do you get when you have a recycled paper egg carton, acrylic paint, and too much time on your hands? A fun and funky set of Bloomin' Egg-cellent flowers!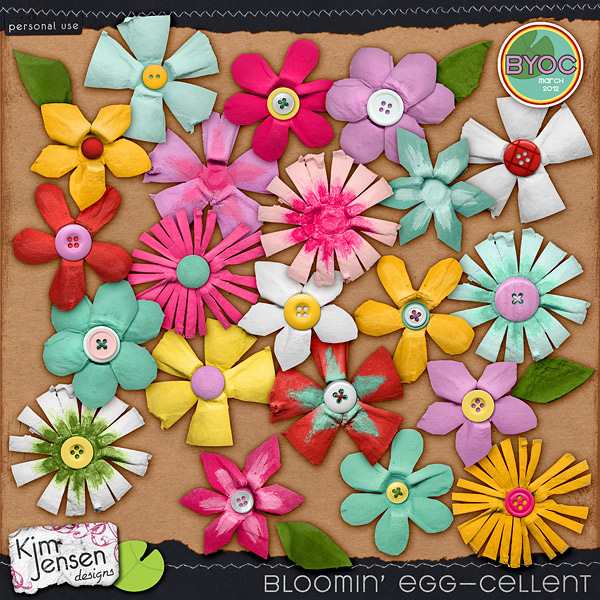 Pulled from my own treasured family snapshots, these Phrames are terrific for creating a printed photo look for your pages.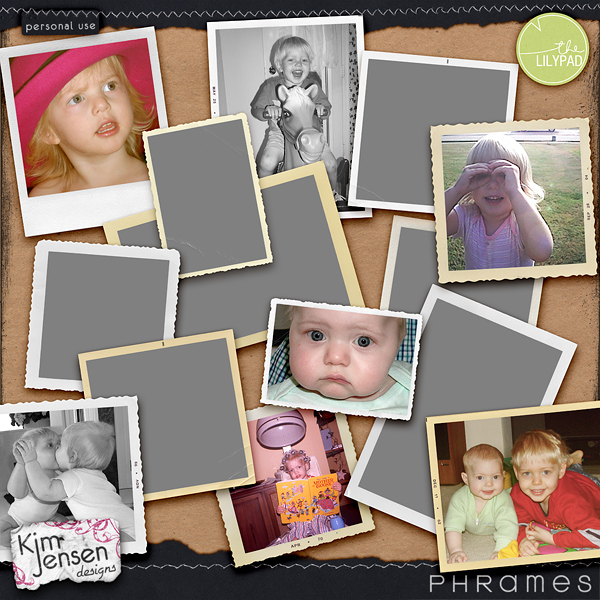 Dotrageous 1 has 16 outrageously dotty papers, with dots ranging in scale from ginormous to almost microscopic. From halftones to border/banded designs to traditional polka dots, bold to playful to demure – this pack has 'em all! :)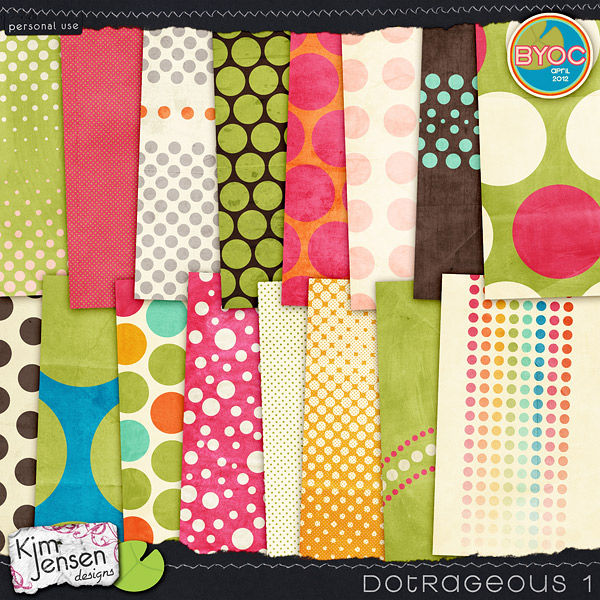 Finally, In Stitches Alpha is a cute chunky alpha to add a whimsical handcrafted touch to your pages! Each character is uniquely hand-stitched with embroidery floss on vintage paper.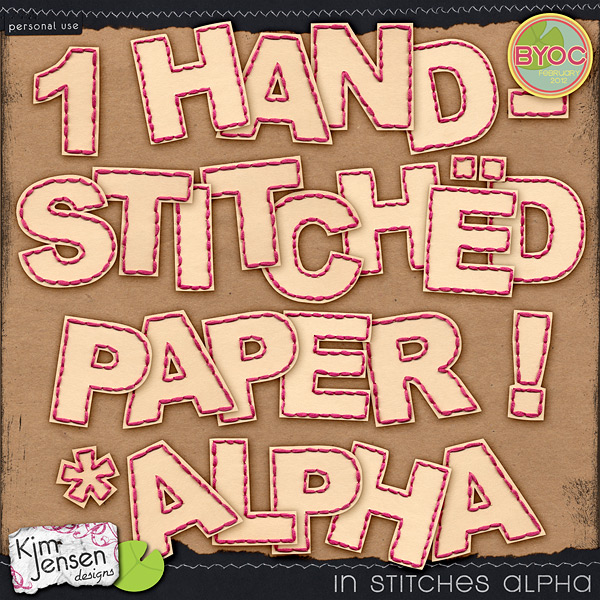 Beautiful inspiration from my creative team and the Pollywogs!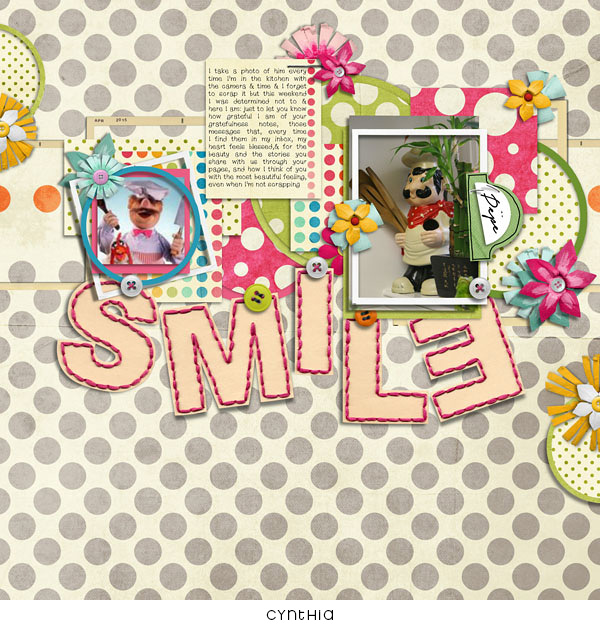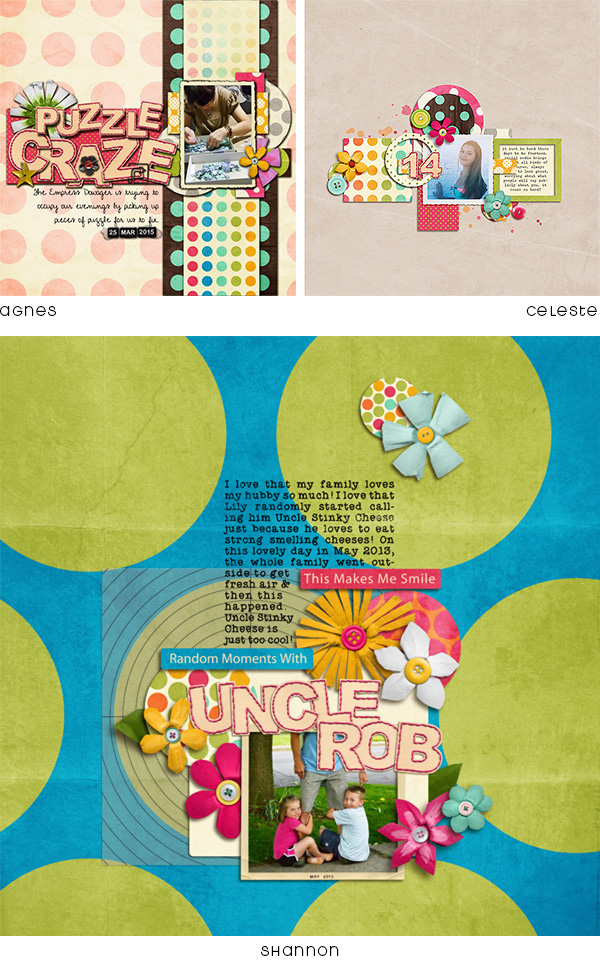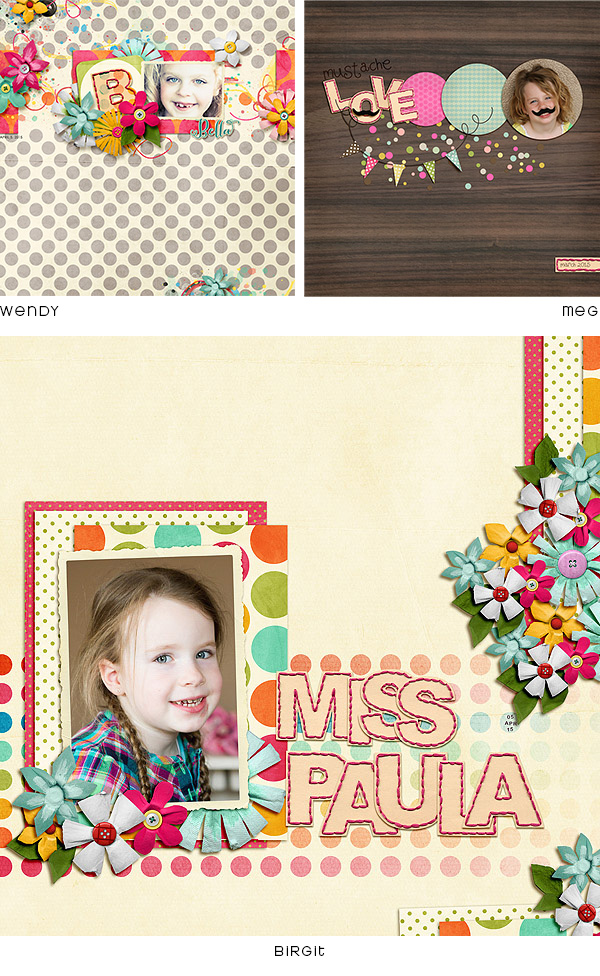 Bloomin' Egg-cellent, Dotrageous 1, In Stitches Alpha, and Phrames are all 50% off for one day only! Hurry on over now, before this sale hops away!
Thanks for reading! Happy scrapping!