Happy iNSD! New BYOC , New Kit, & Store Wide Sale!
Happy interNational Scrapbooking Day weekend! Are you ready for all the excitement?!?!  It's going to be a very busy weekend at The Lilypad with lots of fun activities in the forum (including a chance to win one of my products in Pick Your Prize!), a Store-Wide Sale, a Free with Purchase kit, the Friday release of the new BYOC, and Special Saturday releases too! Wow!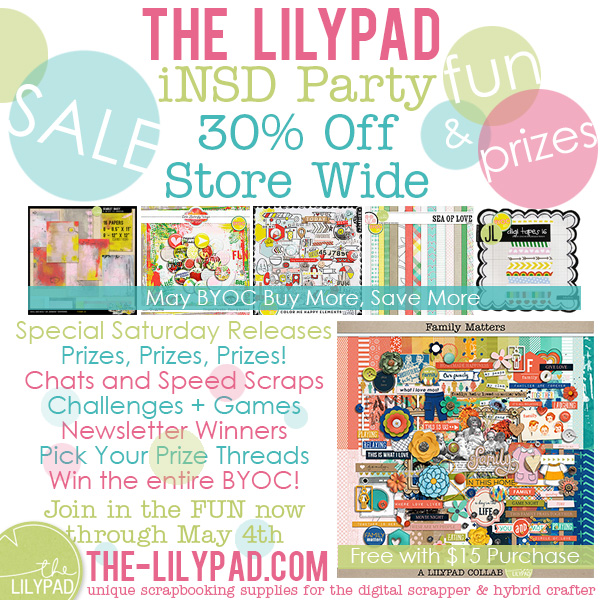 I have 3 fun new products for the May BYOC! First up, Miscellany Mixer! With A fun mix of elements, a little of this and a little of that, this set is perfect to scrap any if those assorted random moments. :)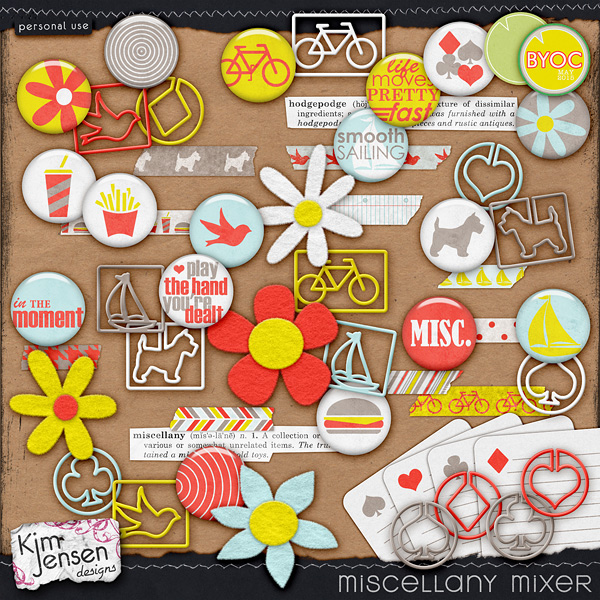 Miscellany Alphas includes three full paper alphas – white on creased kraft rectangles, red on white circles, and chunky yellow with white outlines – each created with a wide variety of letterforms to mix and match!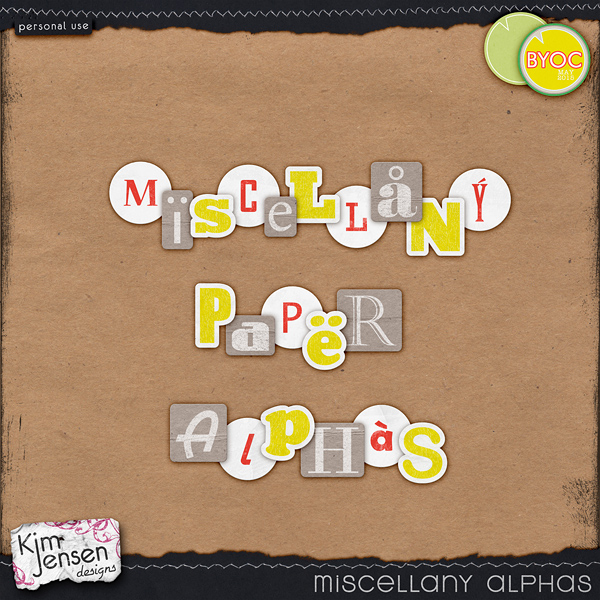 Miscellany Papers includes 16 patterns, from classic to whimsical, and 5 beautifully textured solids.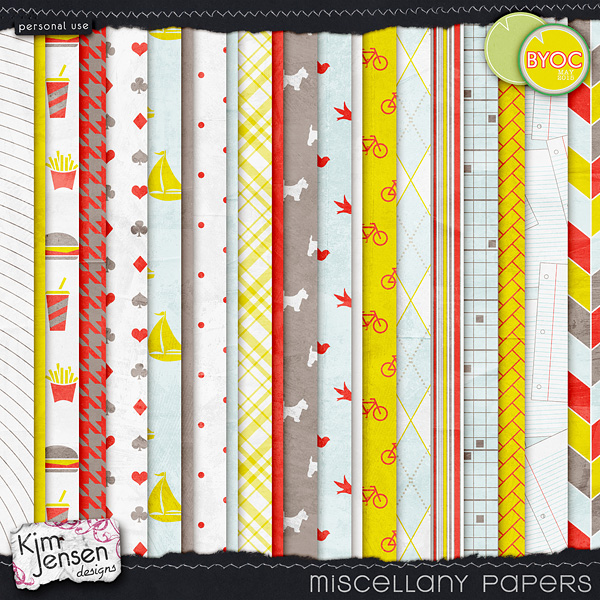 And then there are the SPECIAL SATURDAY items that don't officially release until, well, Saturday (LOL), but you can go ahead and grab them early (and already on sale) with the links below!
I'm bringing my Daily Digi April sponsor contribution home to The Lilypad! Live Out Loud is big and bold and bright and fun, because sometimes life is just bursting with stories that don't hold back. :)  You can pick up any of the individual packs, or by the Bundle and save an additional 33% – that's like buying two and getting the third one free!
Live Out Loud Elements includes everything from clips to flowers to ribbons to word art! 108 totally fun pieces in all!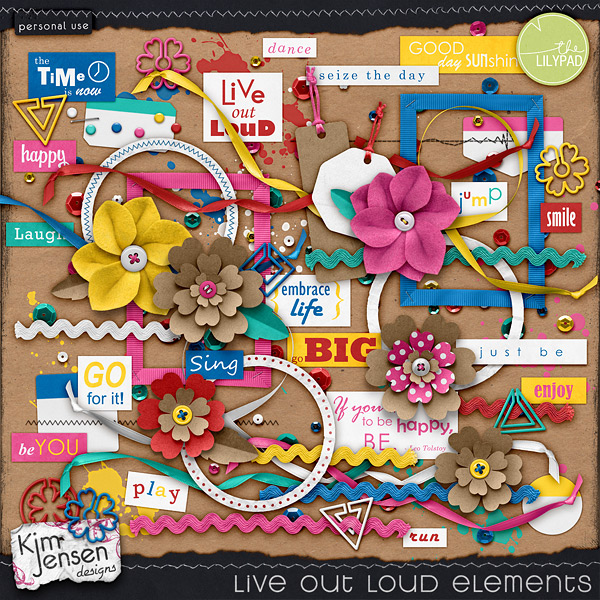 Live Out Loud Alphas includes 5 full 154-piece alphas of white paint stamped on colorful felt!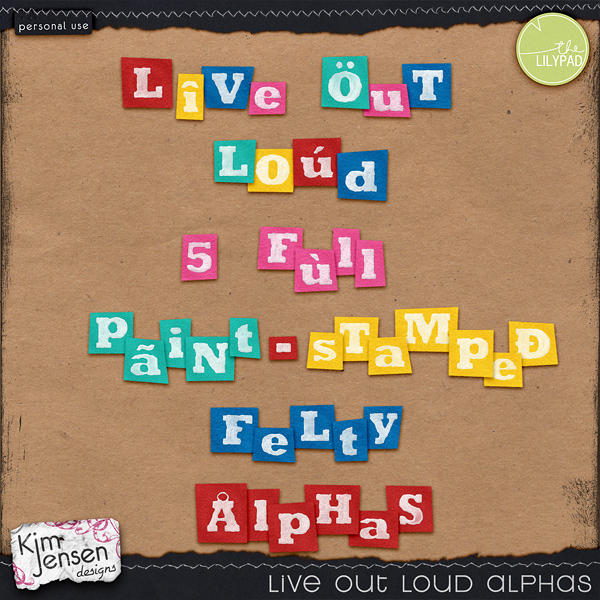 Live Out Loud Papers has 17 wonderfully unapologetic patterns and 7 beautifully textured crisp solids.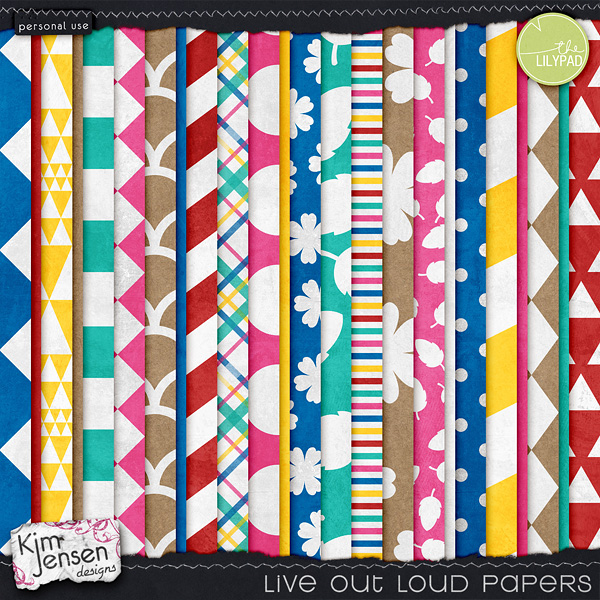 Pick up the Live Out Loud Bundle at a savings of 33% over buying the packs individually!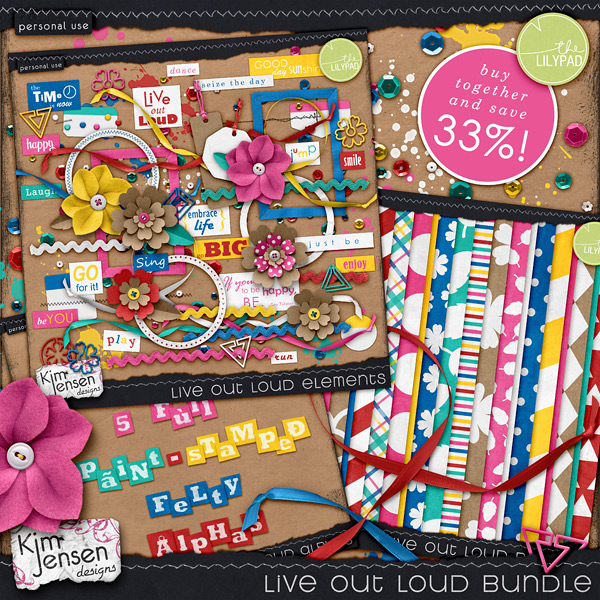 Some awesomely miscellaneous inspiration from my team and the Pollywogs using these and other BYOC goodies!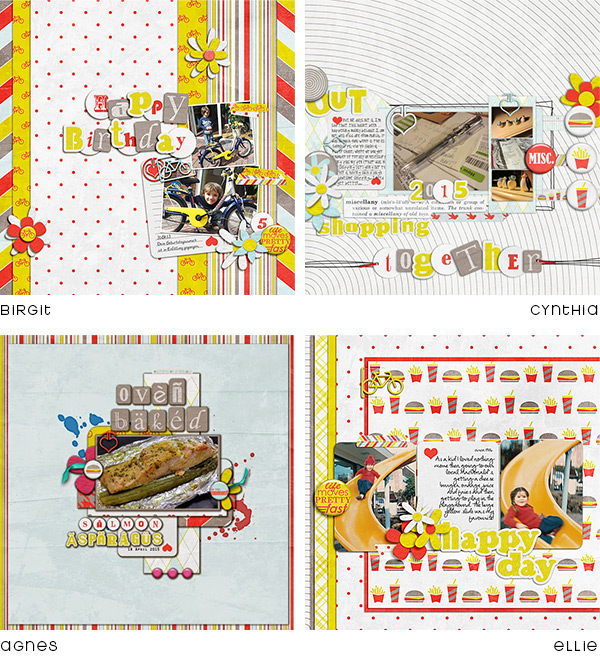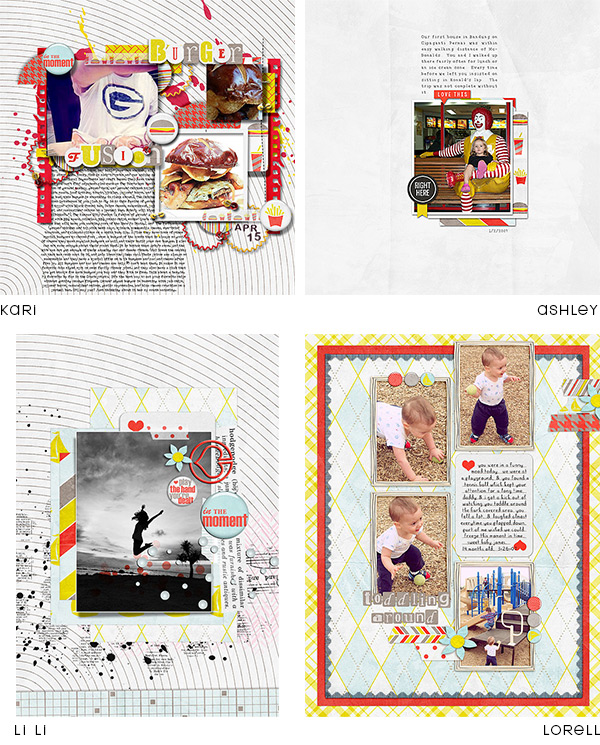 And some lively Live Out Loud inspiration as well...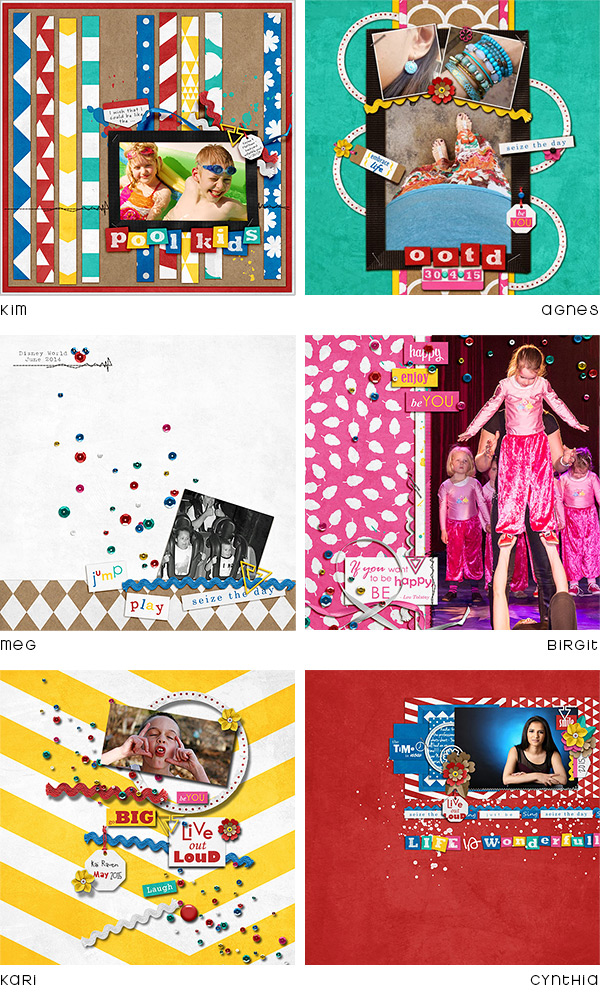 As always, the more BYOC you buy, the more you save! Hurry over now - sale ends Monday! :)
Thanks for reading! Happy scrapping!